Sony Alpha a6600 APS-C Mirrorless ILC Bundle with 18-135mm and 55-210mm Lenses
Sony Alpha a6600 APS-C Mirrorless ILC Bundle with 18-135mm and 55-210mm Lenses
Sony Alpha a6600 APS-C Mirrorless ILC Bundle with 18-135mm and 55-210mm Lenses
Sony Alpha a6600 APS-C Mirrorless Interchangeable-Lens Camera with 18-135mm Lens
Sony 55.jpg
Koah Sony NP-FZ100 2 pack Rechargeable Replacement 2000mAh Li-Ion Battery
Zeiss Lens Cleaning Kit
Zeiss Lens Cleaning Kit
Koah Nostrand Avenue Camera System Gadget Bag with Accessory & Cleaning Kit
Koah Nostrand Avenue Camera System Gadget Bag with Accessory & Cleaning Kit
Focus Camera Photo, Video, and Art Suite v.3.0 by Corel
ccbf85626cc20b56a7846a72b3516cbb62217662ae01cac000150aa08ffb0371-5a9eb20b78479208.jpg
Kingston 64GB SDHC Canvas Select Plus Memory Card
Sony Alpha a6600 APS-C Mirrorless Interchangeable-Lens Camera with 18-135mm Lens
Sony Alpha a6600 APS-C Mirrorless Interchangeable-Lens Camera with 18-135mm Lens
Sony Alpha a6600 APS-C Mirrorless Interchangeable-Lens Camera with 18-135mm Lens
Sony Alpha a6600 APS-C Mirrorless Interchangeable-Lens Camera with 18-135mm Lens
Sony Alpha a6600 APS-C Mirrorless Interchangeable-Lens Camera with 18-135mm Lens
Sony Alpha a6600 APS-C Mirrorless Interchangeable-Lens Camera with 18-135mm Lens
Sony Alpha a6600 APS-C Mirrorless Interchangeable-Lens Camera with 18-135mm Lens
Sony Alpha a6600 APS-C Mirrorless Interchangeable-Lens Camera with 18-135mm Lens
Sony Alpha a6600 APS-C Mirrorless Interchangeable-Lens Camera with 18-135mm Lens
Sony Alpha a6600 APS-C Mirrorless Interchangeable-Lens Camera with 18-135mm Lens
Sony Alpha a6600 APS-C Mirrorless ILC Bundle with 18-135mm and 55-210mm Lenses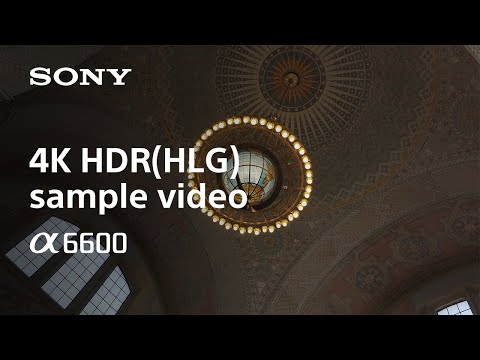 Product highlights:
24.2MP APS-C type, Exmor CMOS sensor
BIONZ X image processor
Up to 11fps continuous shooting LCD screen
180 degree tiltable XGA OLED Tru-Finder
Wi-Fi and Bluetooth, multi-slot memory card reader
ISO100-32000
Wide AF area, super-fast AF speed, steady subject tracking
4D FOCUS auto-focus with image sensor
5-axis image stabilization
Includes a Sony 55-210mm f/4.5-6.3 OSS E-Mount Lens
Starting at $181/mo or 0% APR.
---
---
---
Need help deciding?
Contact us right now!
Call or chat with one of our experts.
In the box
Sony Alpha a6600 APS-C Mirrorless Interchangeable-Lens Camera with 18-135mm Lens
Sony Alpha a6600 APS-C Mirrorless Interchangeable-Lens Camera

Lithium Battery
AC Charger
USB Cable
Body Cap
Strap

Sony E 18-135mm F3.5-5.6 OSS Lens

Eyepiece Cup
Lens Cap
Lens Hood
Lens Rear Cap
Sony 55-210mm f/4.5-6.3 OSS E-Mount Lens for Sony E (Black)
Sony 55-210mm f/4.5-6.3 OSS E-Mount Lens for Sony E (Black)
Lens Hood
Front and Rear Lens Caps
1-Year Limited Warranty
Zeiss Lens Cleaning Kit
Zeiss Lens Cleaning Kit
Air Blower
Dust Brush
Lens Cleaning Solution (30 ml)
Microfibre Cloth (18 x 18 cm)
10 x Moist Cleaning Wipes
Corel Software Bundle of 4 Softwares OEM Photo, Video, and Art Software Suite
Corel PaintShop Pro 2022
Corel AfterShot Pro 3
Corel VideoStudio SE 2020
Corel Painter Essentials 7
Koah Nostrand Avenue Camera System Gadget Bag with Accessory and Cleaning Kit
Koah Nostrand Avenue Camera System Gadget Bag with Accessory and Cleaning Kit
Nostrand Avenue Gadget Bag with Shoulder Strap
Photography Cleaning Kit
Fotopro UFO2 Flex Pod Tripod
Fotopro UFO2 Flex Pod Tripod
Phone Clamp
Action Cam Mount
Bluetooth Shutter
Kingston 64GB SDXC Canvas Go Plus 170MB/s Read Memory Card
Kingston 64GB SDXC Canvas Go Plus 170MB/s Read Memory Card (SDG3/64GB)

Limited Lifetime Warranty
Sony Alpha a6600 APS-C Mirrorless ILC Bundle with 18-135mm and 55-210mm Lenses
Capture moments with stunning image quality using the Sony Alpha a6600 APS-C Mirrorless ILC Bundle with 18-135mm & 55-210mm Lenses from Focus Camera. The Sony Alpha a6600 APS-C Mirrorless Camera features fast AF, steady image stabilization and stunning image quality, a high-capacity battery and serious 4K HDR (HLG) movie shooting. It comes with a and Focus Camera bundles the camera with Sony 55-210mm f/4.5-6.3 OSS E-Mount Lens, The Corel Photo, Video, and Art Suite v.3.0l, Koah PRO Sony NP-FZ100 Two-Pack Rechargeable 2000mAh Battery and Dual Charger, Sony Soft Carrying Case, Koah Photography Cleaning Kit, Koah Kanguru 12in Flexible Waterproof Bluetooth iPhone/Android/GoPro/DSLR Tripod, and Kingston 64GB SDHC Canvas Select Plus Memory Card.
Sony Alpha a6600 APS-C Mirrorless Interchangeable-Lens Camera with 18-135mm Lens
The a6600 packs in the features, to deliver what you need for just about any situation you encounter – fast AF, steady image stabilization and stunning image quality, a high-capacity battery and serious 4K HDR (HLG) movie shooting. The Alpha a6600 includes a 24.2MP2 Exmor CMOS image sensor, the latest BIONZ X image processor and a front-end LSI as implemented in Sony's full-frame cameras, which combine to deliver all-round enhancements in image quality and performance across all areas of photo and video capture. This camera packs great performance and features in its compact body, with the world's fastest AF speed, broad AF coverage and subject tracking. Five-axis optical image stabilization ensures stunning image quality for high-resolution 4K HDR (HLG) movie recording and stills, while the high-capacity battery and mic and headphone jacks support your film-making.
Reliable and persistent AF
Densely distributed focus points cover around 84% of the image area, and the Fast Hybrid AF system combines the best of phase-detection AF and contrast-detection AF to achieve a world-leading 0.02-s acquisition speed. When subjects are in motion, AF points densely positioned around the subject are activated for accurate tracking.
Fast continuous shooting with AF/AE at up to 11fps
Shoot at up to 11 fps with minimal display lag, and 8 fps with live view, in bursts of up to 1164 shots in JPEG (Standard) at one time. With your settings clearly previewed in the electronic viewfinder, and the virtually real-time display, it will elevate your action shooting to a whole new level.
Silent continuous shooting won't disturb the peace
When the situation calls for absolute quiet, silent shooting with no shutter noise is possible at up to 8 fps, even in AF-C mode. Used with Real-time Eye AF or with Real-time Tracking it dramatically expands your range of shooting options.
AI-based subject tracking
The camera's tracking systems rely on unique AI-based subject recognition algorithms. These process spatial information consisting of color, pattern (brightness), and distance (depth) data, as well as tracking the subject's eye and face, all in real time at high speeds.
5-Axis optical image stabilization
The 5-axis in-body optical image stabilization mechanism used on our acclaimed full-frame cameras has been adapted as the stabilization unit for the APS-C sensor on the a6600. Relying on a highly accurate gyro sensor, it detects and compensates for camera shake along five different axes, including angular (pitch and yaw), horizontal, vertical and rotational, for stabilization equivalent to a 5-step faster shutter setting.
Image Quality
The 24.2-megapixel APS-C image sensor is optimized for highly efficient light collection, a wide sensitivity range and low-noise performance even at high ISO settings. In conjunction with the latest-generation BIONZ X image processing engine, it delivers superb image clarity and outstanding textural reproduction.
High ISO sensitivity
Across a wide sensitivity range of ISO 100–32000 (expanded to ISO 50–102400), the α6600 delivers excellent low-noise performance for high-quality images even in dimly lit settings.
True-to-life 4K HDR (HLG) movie recording
Full-pixel readout with no pixel binning enables high-resolution 4K movie recording, while a new HLG (Hybrid Log-Gamma) picture profile supports instant HDR delivery. Sophisticated image stabilization completes the picture.
Sony E 18-135mm F3.5-5.6 OSS Lens
With broad zoom range extending from 18mm wide-angle to 135mm telephoto, the versatile lens covers a wide range of subjects and situations. It features compact, lightweight portability that maximizes the APS-C format E-mount advantage, as well as fast, precise, quiet AF operation that make it an excellent one-lens solution for day-to-day shooting
Sony 55-210mm f/4.5-6.3 OSS E-Mount Lens for Sony E (Black)
Sony's SEL55210 55-210mm f/4.5-6.3 Lens offers a long telephoto zoom lens with 3.8x magnification. The equivalent of 82-315mm in full-frame or 35mm format, this lens has a versatile short-to-long telephoto range. Its Internal focusing feature gives you smooth, responsive autofocus, with minimum noise - perfect for capturing video. With a telephoto lens, image stabilization is very important to prevent camera shake. Optical SteadyShot gives you the ability to capture sharp, crisp images (still or video) even in low light or when zooming into distant subjects. Two ED (Extra-low Dispersion) glass elements help to suppress chromatic aberration color bleeding at all focal lengths, so you have excellent image quality throughout the zoom range. It creates a 28.2 - 7.8 degrees angle of view, a 3.28-feet minimum focusing distance, and accepts 49mm filters. This is a lens that you'll want to keep handy at all times for dramatic long-range images.
SteadyShot Image Processor
Sony's Alpha DSLR cameras are designed with the SteadyShot Image Stabilization inside the camera body itself. This means that the lenses that you attach to them don't require the added bulk of a IS system. The result is a lighter and more streamlined lenses that does not require the added weight of the mechanics.
Focusing
Sony's Internal Focusing feature allows you to focus a lens without changing its size. With IF Lenses all optical movement is restricted to the interior of the lens barrel, providing for a lighter, more efficient design. Faster focusing is produced by a lighter and compact focusing lens group.
Direct Manual Focus with non-rotating focus ring during AF: ideal for precise, comfortable manual focus adjustments
Extra Low Dispersion Glass (ED)
Sony's Low Dispersion technology is engineered to reduce chromatic aberrations, which becomes more of a problem as focal lengths get longer. By eliminating the tendency of light of different colors to focus to different points at the image plane. This means your images will come out crisp and clear, with less of a chance of defracting light into an unwanted rainbow of colors. Take shots exactly like you want, without any flare-up or blurring.
Aspherical Element
Sony's aspherical lens design creates a more complex surface profile, while also reducing lens size and weight. Specially shaped "aspherical" elements near the diaphragm restore alignment of light rays at the image plane, translating to high sharpness and contrast even at maximum aperture. Well-designed aspherical elements can reduce the total number of elements required in the lens, thus reducing overall size and weight. The design further ensures consistent imaging performance throughout the entire focal range, while delivering incredible sharpness up to the periphery of the image.
7-Blade Circular Aperture
The circular aperture of this lens creates pleasing natural Bokeh effects. While Conventional aperture blades have flat sides creating unappealing polygonal shaped defocused points of light. This lens overcomes this problem through a unique design that keeps the aperture almost perfectly circular from its wide-open setting to when it is closed by 2 stops.
Lens-based optical image stabilization
Gyro sensors built into the lens detect even the slightest movement, and the stabilization lens is precisely shifted to counteract any image blur that might occur. The use of precision, quiet linear motors and technology inherited from high-end Sony professional camcorders results in exceptionally quiet, effective image stabilization that contributes to high-quality movies as well as stills.
Zeiss Lens Cleaning Kit
From finger prints and grains of sand to the smallest particles of dust, dirty or scratched lenses compromise picture quality. It is essential that lenses are clean, and especially that they are properly maintained. Zeiss cleaning products allow you to remove even the smallest dirt gently but effectively. They are suitable not only for camera lenses, filters and spectacle lenses, but also for binoculars and LCD displays such as those on your laptop or smartphone.
Cleaning Kit
This practical belt bag made from high-quality material contains everything you need to care for your lens equipment. It includes air blower, dust brush, lens cleaning solution (30 ml), microfibre cloth (18 x 18 cm), and 10 moist cleaning wipes.
Corel Software Bundle of 4 Softwares OEM Photo, Video, and Art Software Suite
The Corel Photo Video Art Suite is an essential software bundle for photo and video editing. This versatile kit will improve your visual communication, digital storytelling, and photo editing results.
Corel PaintShop Pro 2022
From one-click fixes to advanced photo editing, PaintShop Pro 2022 makes it all happen faster with AI-powered features and time-saving enhancements. Imagined for all skill levels and designed with multiple workspaces, you will find it easy to navigate and accomplish whatever photo task you need. Complete your visual story with a collection of graphic design tools to paint, draw, add text, or build composites with layers and masks. A positive experience from start to finish, you can produce results that are as unique as your images.
Frame Tool
Place images and objects into shapes quickly and easily. Designed to accelerate the creation of digital layouts, work with a variety of frame shapes and sizes to achieve the desired look. Draw frames to use as handy placeholders or draw frames over a selected object or images for a polished result.
AI Background Replacement
Seamlessly replace the background of an image to experiment with different scenes, and color schemes, or create a fantasy land of your own.
AI Portrait Mode
Add a complimentary depth of field effect to the background of your image for professional-looking portraits or group shots guaranteed to stand out.
Enhanced AI Style Transfer
Apply even more artistic effects to your images with new Color Match and Smooth Image sliders.
Color Match
Balance and control the colors in your stylized image.
Smooth Image
Control the level of detail and texture in your stylized image.
Enhanced Usability
The Welcome screen has been enhanced with you in mind, offering a helpful new Workspace tab and built-in tutorials and learning content to help you master the product with ease. An improved design and new thumbnail previews for recent files promote intuitive navigation and a seamless experience.
Corel AfterShot Pro 3
Edit faster, deliver higher quality images sooner, and get back behind the camera where you belong with Corel AfterShot Pro 3. Brand and protect your work with new Watermarking. Enhanced Highlight Recovery, including a range control, helps you regain more detail in overexposed images. Save editing time with new Blemish Remover tools, comprehensive batch processing, and a new Image Preset Library; after all, time is money. Protect and promote your work with versatile Watermarking features. Deter unauthorized copying, brand your photos with your logo or contact info, or add text and graphics.
Corel Painter Essentials 7
Start your creative journey with Painter Essentials 7, the best paint program for beginners to explore and expand their artistic curiosity using impressive, easy-to-learn tools. Produce incredible photo art with ease by converting your favorite photos into paintings using neural networking and the strength of Painter's brush engine! Choose from an impressive range of AI styles for photo painting, including Bold Watercolor, Colored Pencil, Impressionist, Smooth Acrylic, Van Gogh, Watercolor Portrait, and Charcoal Drawing. Produce photo art with ease by converting your favorite photos into paintings using the leading-edge AI and SmartStroke technology in Painter Essentials 7. Choose from a wide range of auto-painting styles and, with one click, produce stunning results.
Corel VideoStudio SE 2020
Corel VideoStudio SE 2020 is a fun and easy video editing software designed to transform your photos and videos into stunning movies. This version has new additions such as new titles and creative content, streamlined editing tools, and new smart slideshow and video tools. This program has also been optimized for 4K displays. Both new and seasoned users will love the flexibility and customization that VideoStudio has to offer. Flip, zoom, spin, or whip between scenes with Seamless Transitions that add excitement and energy to your cuts. Just align similar colors or objects to create a smooth and artful transition between imagery. Choose from templated transitions for immediate results or dive in deeper and create custom Seamless Transitions.
Koah Nostrand Avenue Camera System Gadget Bag with Accessory and Cleaning Kit
The Nostrand Avenue Camera System Gadget Bag from Koah is a semi-soft carrying case that fits one DSLR camera and up to two lenses and accessories. Designed with keeping easy access in mind, it features a large top cover that protects your camera/camcorder and gear from rain and sand. It also allows for quick access to your camera and is secured with a snap coupler. An extended zipper pulls add to the bags convenient design.
Additional Storage
The Nostrand Avenue Bag comes with additional front and side zippered pockets for holding accessories like a spare battery, charger, HDMI cable, and memory card. With the included shoulder strap and sturdy design, you can take it with you virtually anywhere. Also included with this bag is an optics care and cleaning kit.
Koah Photography Cleaning Kit
This Photography Cleaning Kit by Koah comes complete with a compact mini tripod, a microfiber lens cloth, a fine bristle cleaning brush, lens cleaning wipes, a lens cleaning spray bottle, a rubber bulb air blower, loop straps, and finally a small carrying pouch to store these accessories. This kit was designed to meet the cleaning needs of various photography and video optics, binoculars and spotting scopes, filters and other glass elements.
Fotopro UFO2 Flex Pod Tripod
The Fotopro UFO2 Flex Pod is a 12-inch flexible tripod with a 1/4-inch-20 mounting screw, GoPro adapter, and a Smartphone holder making it compatible with wide range of products. It is made with high-density rubber-coated robust legs which makes it more sturdy and durable. It can be bent arbitrarily and attached or wrapped anywhere you want. The built-in Bluetooth technology allows you to connect the tripod with your Smartphone for advanced user interface.
Flexible Design
The strong flexible legs can easily wrap around the tree branch, fence, bench, or bicycle. Just shake the tripod as you like and it allows you to capture different angles on your trip. The adjustable and quick release phone mount grasps to your phone or camera sturdily and won't fall out.
Swivel Head and Terminal
The smartphone tripod with ball head ensures a 360 degree shooting perspective allowing you to capture the perfect shot. You can simply take horizontal or vertical photos by rotating the phone clamp and selecting the cellular mode.
Lightweight and Portable Design
The desk tripod stand weighs only 0.28 kg and is easy to store and travel comfort. The tripod stick is suitable for Android and iOS devices up to 3.5-inch without the need to download the app. It lets you start/stop recording videos as well as take pictures by just switching it from camera mode to video mode and then pressing a button to start and stop.
High Compatibility
This tripod with 1/4-inch-20 screw is fully compatible with DSLR Cam, GoPro Action Cam DSLR, Nikon Canon G7, Fujifilm, Sony RX, Panasonic, Nikon D610, all GoPro 3/4/5 Hero/GoPro Style Action Cams such as DBPOWER/Garmin Virb XE / SJCAM SJ4000 etc. and the Photography Tripods works well with Samsung Galaxy S9, iPhone, X/iPhone8, Google Pixel 2, Samsung Galaxy Note 8, and LG V30.
Kingston 64GB SDXC Canvas Go Plus 170MB/s Read Memory Card
Kingston 64GB SDXC Canvas Go Plus is for adventurers who are always on the go chasing the perfect moment to capture. With superior transfer speeds of up to 170MB/s, the Canvas Go! Plus SD card accelerates your workflow and efficiency so that you'll have more time to take your creativity onto the next adventure.
Seamless and Consistent
With U3 and V30 speed performance, shoot stunning 4K Ultra-HD videos without worrying about slow speeds and dropped frames, or shoot sequential burst-mode photography that's seamless and consistent. View the world as your canvas and take your creativity and inspiration on the road with the Canvas Go! Plus SD.
Ratings and reviews
Sony Alpha a6600 APS-C Mirrorless ILC Bundle with 18-135mm and 55-210mm Lenses
Sony Alpha a6600 APS-C Mirrorless ILC Bundle with 18-135mm and 55-210mm Lenses
---