ASTRO Gaming A50 Wireless + Base Station - Xbox One/PC - (Black/Gold) - Refreshed Version)
(A50 Wireless + Base Station - Xbox One/PC (Refresh Version)
0fb71726849857bab1ab2d0f3457aa7c991f20e265b2970b04ec680845395f70-0f40f8c5a7e8cc03.jpg
e5ddd264a13d3957dc2da34468e64ed045f87684ba33276b5d5e2b318e1ab77f-f0b70a07470b1a44.jpg
8678d7f5252b85ae4d867a45f9aa1db6ca9d873fbcf0304fd85c72193d333cdd-dd39bc5eeca375af.jpg
d49b7c68b63d8eaba894669d511a67f6d0423dc02f0defdc3f17d06ac2cea718-da411084378fd9ae.jpg
af99bcb71b087eec7b224496e0aaa81154fc2713da03a61494061fa2aa2c6474-c125d456ad248b19.jpg
7c4e14439760095bccf00493d30c66ef0df3947e41ac3cbd912f55f136502214-167531f01dbb662d.jpg
43bbfd04bfea38eba61c0bfb042e53e90a508a4cc8d398867a5748135dac2322-db5a7c3853c49e75.jpg
c48362dd6e5abba07eba5cec62a713827a07f4ab390e33c77d33a9bf0bd76abc-04aa243fd27e1d70.jpg
a527b8cebadd94a9ac7ba1906f16feb1b2e0eb1d04ffd4a2d1d2b84052691188-69ba0fc970930605.jpg
3f0b95c3f26269aa56a7bfead64148d37098005134528ba877cc1e015294292e-36f2134ee4f0acc7.jpg
9c2d16fec7b9ff112b1336de521dd33fe17cdba06976817955dabe7ad2901aeb-a0503eb2c3d810de.jpg
303d13440d0b4be2b76e0c77cba0ded28245be149b0eded36194680b67710ba6-9a1310852156e414.jpg
85da73a4fe5c6391e1da719e92807cb358ee8c8fe247c7acf7bb063c067d7499-3a7a159cfc8fa1a8.jpg
b6dcb5c9df5f6a9a8958d789abd174ce7817f7e227b02919075d5bdd209fe767-20f8dd8e0dc863f9.jpg
cbcb15ede0c9812390c6f859e413d3a6583ba7e66d088e3e816fa6f8565f93fe-1039e98b62a1fcd0.jpg
9d74f18bb7ff69265f165696307d1bcbdeea98bb0e5c92f6572605009e4e1082-16f1312ee2be03d1.jpg
87a651e0a91cace5572f4e7d1a764e56a5c909d69e86c3b9deb9f99460e1f06e-d677329f24a534f3.jpg
ea2c745f8024973806063d85d51790a515ed841a95f6e740fb156add42fb0c54-982204e8a49ceb32.jpg
cfd1668f5b88dd409458c0ebdf0cef6af0602468eb36fa57eaadffc2cbd13288-9d85e72fccc63a35.jpg
ASTRO Gaming A50 Wireless + Base Station - Xbox One/PC - (Black/Gold) - Refreshed Version)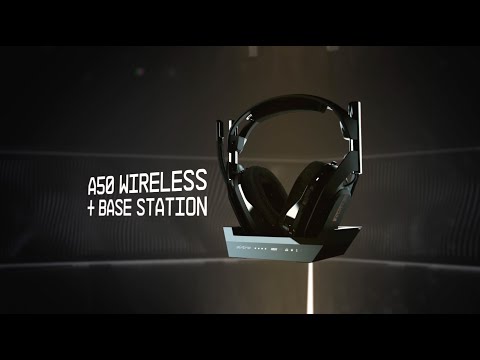 Product highlights:
Legendary sound and performance
Astro Audio V2
15+ Hours Battery
Rechargeable Li-Ion Battery
Built-In Mixamp
Mod Kit Ready (Gen 4)
Flip-to-Mute Mic
Dolby Audio
Dolby Atmos (Xbox Version Only)
Astro Command Center Software
Pay over time for orders over $300 with Affirm.
---
---
---
Need help deciding?
Contact us right now!
Call or chat with one of our experts.
In the box
ASTRO Gaming A50 Wireless + Base Station - Xbox One/PC - (Black/Gold) - Refreshed Version)
A50 Wireless + Base Station - Xbox One/PC - (Black/Gold) - Refreshed Version)

A50 Wireless Headset with Lithium Polymer, single-cell ­­
ASTRO Wireless Playstation Base Station Transmitter/Charging Stand
1.0m Micro USB Cable
1.0m Optical Cable
Product Documentation
ASTRO Gaming A50 Wireless + Base Station - Xbox One/PC - (Black/Gold) - Refreshed Version)
Experience the performance and sound of ASTRO Audio V2 with the convenience and freedom that comes without wires. The A50 Wireless + Base Station for Xbox delivers top-of-the-line acoustics, ergonomics, comfort and durability that gamers and streamers demand. Experience Absolute Immersion with the A50 Wireless + Base Station.
All current ASTRO Gaming products designed for Xbox will offer continuous compatibility on Xbox: Series X|S.
Tuned with Astro Audio V2
Tuned for Gaming, ASTRO Audio V2 delivers pro-quality audio for gamers when they need it most, whether live streaming from their living room to competitive play in the pits of a tournament.
Dolby Audio
Dolby Audio delivers a cinematic, 3D gaming audio experience, and broadcasts Dolby out to streaming audiences.
Dolby Atmos (Xbox Version Only)
Free 2 year Dolby® Atmos activation code, provides object audio, which provides a more accurate and immersive sound experience
Game:Voice Balance
Gives the user total control over the mix of the game and chat audio
USB Sound Card Functionality
USB sound card functionality with Game:Voice Balancing, game, and voice streaming delivered to more gamers. No Optical needed.
Mod Kit Ready (Gen 4)
For even more customization, the optional A50 Mod Kit allows users to add synthetic leather headband and ear cushions for improved noise isolation. Only compatible with A50 Wireless Headset, Gen 4
Rechargeable Li-Ion Battery
Rechargeable Lithium-Ion battery holds 15+ hours of life.
ASTRO Command Center Software
Redefine pro audio for gamers. The free ACC software gives players enhanced control over their voice communication and audio settings. When paired with the software, the A50 Wireless Headset delivers pro-quality audio, wirelessly.
Flip-to-Mute Microphone
Unidirectional mic and flip-to-mute functionality for clear, accurate communication.
Built-In Mixamp
Low-latency voice communication, with Dolby Audio and optimized chat levels and game sounds with the built-in MixAmp technology.
3D Audio Ready
Can deliver Windows Sonic or Dolby Atmos on PC. Spatial audio gives you full 3D positional audio support for an unprecedented competitive edge.
Ratings and reviews
ASTRO Gaming A50 Wireless + Base Station - Xbox One/PC - (Black/Gold) - Refreshed Version)
ASTRO Gaming A50 Wireless + Base Station - Xbox One/PC - (Black/Gold) - Refreshed Version)
---