Vortex Ranger 1800 Laser Rangefinder
Vortex Ranger 1800 Laser Rangefinder
Vortex Ranger 1800 Laser Rangefinder
Vortex Ranger 1800 Laser Rangefinder
Vortex Ranger 1800 Laser Rangefinder
Vortex 6x22 Ranger 1800 Laser Rangefinder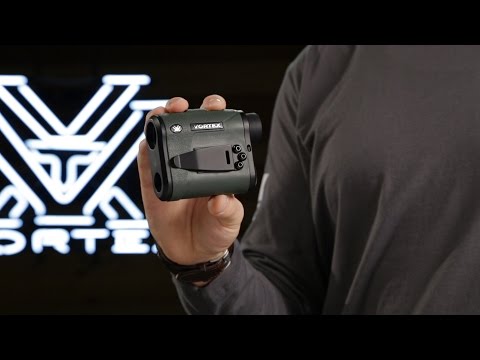 Product highlights:
6x Magnification in 22mm objective lens
Reflective ranging from 9-1800 yards
Deer ranging from 9-900 yards
Fully multi-coated lenses with anti-reflective coating
O-ring seals prevent moisture, dust and debris
Compact, ergonomic and lightweight design
Primary Horizontal Component Distance (HCD) mode
Displays Line of Sight (LOS) mode
Easy to use with a clean display and highly intuitive menu
User preference options to read in yards or meters
---
Need help deciding?
Contact us right now!
Call or chat with one of our experts.
In the box
Vortex 6x22 Ranger 1800 Laser Rangefinder
Vortex 6x22 Ranger 1800 Laser Rangefinder
Utility Clip
Neck Lanyard
Soft Carry Case
CR2 Battery
VIP Unconditional Lifetime Warranty
Vortex 6x22 Ranger 1800 Laser Rangefinder
Vortex Optics brings together high-quality optics and long-distancing ranging capabilities to bring you the Ranger 1800 Laser Rangefinder. With a well-earned reputation for superior optical performance and durability, Vortex has continued to push the bar when it comes to high-performance range finding technology. The Ranger 1800 Laser Rangefinder gives hunters and shooters like you the distance data you need to make the most accurate shots. Primary HCD (Horizontal Component Distance) mode gives you an angle-compensated distance reading. The Ranger is compact, ergonomic, and lightweight for an easily portable design that delivers superior performance. This rangefinder lets you easily identify your target and its distance.
Optical Features
The Vortex Ranger 1800 Laser Rangefinder brings you a powerful 6x magnification, ranging reflective targets from 9-1800 yards and ranging deer from 9-900 yards for deadly accurate readings every time. Vortex's Fully Multi-Coated lenses provide a premium proprietary coating that delivers high levels of light transmission with multiple anti-reflective coatings for maximum brightness on all glass surfaces.
Superior Performance
With an easy-to-use menu, the Ranger 1800 Rangefinder is simple and user-friendly. Horizontal Component Distance (HCD) mode is ideal for angle compensated ranging while Line of Sight (LOS) mode displays the actual line of sight range. Scan mode features a continual distance reading when panning across a landscape or tracking an animal so you can be precise and on target every time. Change the ranging format from yards to meters depending on your preference.
Construction
The Ranger Rangefinders are lightweight yet tough enough to last through the harshest elements. A tough rubber armor exterior provides a durable, non-slip grip and superior external protection. The Ranger 1800s are sealed with O-rings to prevent moisture, dust, and debris from penetrating the binocular. They are compatible with a tripod adapter so that you can enjoy more precise and error-free images.
Ratings and reviews
Vortex 6x22 Ranger 1800 Laser Rangefinder
Vortex 6x22 Ranger 1800 Laser Rangefinder
---