Sigma 28-70mm F2.8 Contemporary DG DN (L Mount)
f0c74bc1a2c79224958c23498afe7139671c93f435b99f920364e11c859727c9-8263614fc46480a2.jpg
b7f40d8491a4f7f661ad0ccdc227cba6481e9df01a6af157d3e9990669f74580-b955538034444028.jpg
cd6c30bb6802497540948444e7db7ffc2f6f42e6ff1286443a50a00fef1ea31f-1fda8711062a7495.jpg
Sigma 28-70mm f/2.8 DG DN Contemporary Lens for L Mount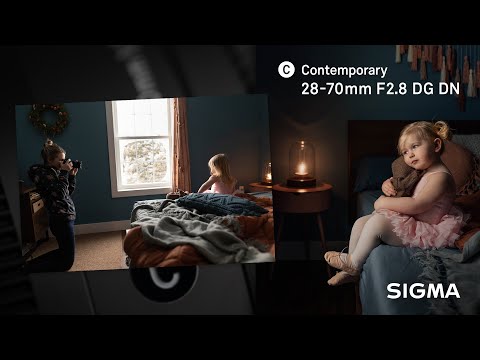 Sigma 28-70mm f/2.8 DG DN Contemporary Lens for L Mount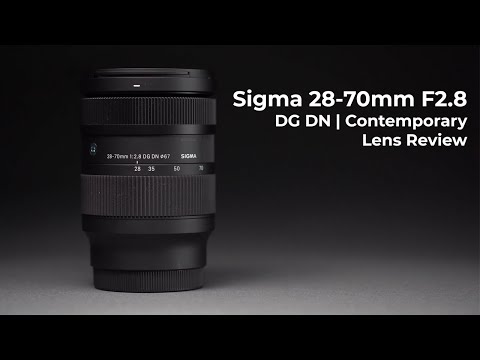 Product highlights:
Focal length: 28-70mm
Aperture range: f/2.8-22
L mount lens
Full frame camera format
2 FLD, 2 SLD, and 3 aspherical elements
Super Multi-Layer and NanoPorous coatings
Focus Mode Switch
9-blade rounded diaphragm
High-precision, durable brass bayonet mount
Water and oil-repellent coating
---
Need help deciding?
Contact us right now!
Call or chat with one of our experts.
In the box
Sigma 28-70mm f/2.8 DG DN Contemporary Lens for L Mount
Sigma 28-70mm f/2.8 DG DN Contemporary Lens for L Mount
Sigma LCF-67 III 67mm Lens Cap
Sigma Rear Cap LCR II for L Mount Lenses
LH706-01 Lens Hood
Lens Case
Limited 1-Year Warranty
Limited 3-Year U.S.A. Warranty Extension
Sigma 28-70mm f/2.8 DG DN Contemporary Lens for L Mount
The Sigma 28-70mm f/2.8 DG DN | Contemporary is a standard zoom for mirrorless cameras with L-mount. It is designed based on the existing 24-70mm f/2.8 DG DN | Art Lens, but with a focal range starting at 28mm. This lens is a combination of outstanding optical performance, an f/2.8 constant aperture, and a lightweight and compact body. In addition, a combination of coatings and structural elements makes this standard zoom lens well-equipped for use in a wide range of shooting environments. It delivers professional-quality results and is portable enough to take on casual outings.
Versatile Design
The Sigma 28-70mm f/2.8 DG DN | Contemporary Lens offers the right balance of performance and portability delivering outstanding optical performance throughout its zoom range. It combines all of the key optical features required of a large-aperture standard zoom lens, which are essential for photographing a wide variety of subjects in a range of shooting conditions.
Optical Design
The 28-70mm f/2.8 Lens has an advanced optical design that uses three aspherical, two FLD, and two SLD elements. These elements correct axial chromatic aberration and sagittal coma aberration, which cannot be corrected in-camera, resulting in uniformly sharp images from the center to the edges of the frame.
Multiple Coatings
Along with its anti-ghosting design, the lens uses Super Multi-Layer Coating and Nano Porous Coating that further minimizes flare for high-contrast results in backlit conditions. The lens also features a water and oil repellant coating on the outer surface.
Stepping Motor
The Sigma 28-70mm f/2.8 DG DN Lens features just one lightweight focusing element, which keeps the AF unit small. Its quiet and fast stepping motor ensures near-silent autofocus performance. This lens offers an improved photographic experience for mirrorless camera users who require a fast aperture standard zoom lens.
Lightweight Body
The Sigma 28-70mm f/2.8 Lens weighs in at 470g, and when attached to the Sigma fp (sold separately), the entire setup is 890g. This is a perfect combination for filmmakers looking for a high-performance, lightweight, easy-to-handle camera system that works well with a gimbal and other accessories. The lens features simple dust- and splash-proof structure with smaller switches.
Superb Build Quality
This Sigma Contemporary Lens uses TSC (Thermally Stable Composite), a type of polycarbonate that has a comparable level of thermal shrinkage to aluminum. This helps reduce differences between the thermal shrinkage of the metal and non-metal parts, ensuring stable levels of performance even in an environment with extreme temperature changes.
Ratings and reviews
Sigma 28-70mm f/2.8 DG DN Contemporary Lens for L Mount
Sigma 28-70mm f/2.8 DG DN Contemporary Lens for L Mount
---