Sigma 40mm f/1.4 DG HSM Art Lens for Sigma
Sigma 40mm f/1.4 DG HSM Art Lens for Sigma
Sigma 40mm f/1.4 DG HSM Art Lens for Sigma
Sigma 40mm f/1.4 DG HSM Art Lens for Sigma
Sigma 40mm f/1.4 DG HSM Art Lens for Sigma
Sigma 40mm f/1.4 DG HSM Art Lens for Sigma
Sigma 40mm f/1.4 DG HSM Art Lens for Sigma
Sigma 40mm f/1.4 DG HSM Art Lens for Sigma
Sigma 40mm f/1.4 DG HSM Art Lens for Sigma (Black)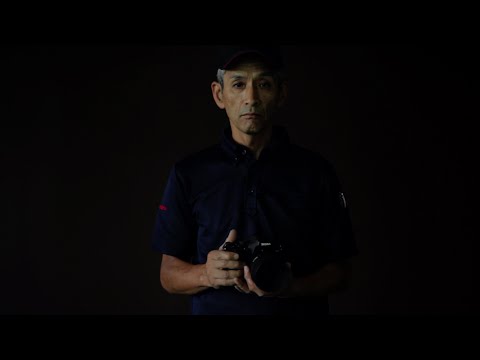 Sigma 40mm f/1.4 DG HSM Art Lens for Sigma (Black)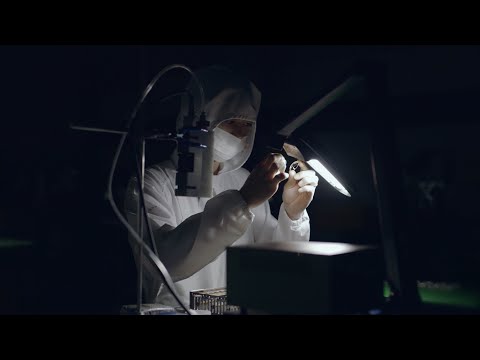 Product highlights:
Focal length: 40mm
Aperture range: f/1.4-16
Sigma mount lens
35mm film / full-frame sensor
Hypersonic motor focusing (HSM)
Arranges 3 FLD and 3 SLD glass elements
Rounded 9-blade diaphragm
Brass bayonet mount
Super multi-layer coating
---
Need help deciding?
Contact us right now!
Call or chat with one of our experts.
In the box
Sigma 40mm f/1.4 DG HSM Art Lens for Sigma (Black)
Sigma 40mm f/1.4 DG HSM Art Lens for Sigma
Case
Sigma LH878-01 Lens Hood with Lock
Sigma's 1-Year North and South America Limited Warranty (3-Year USA Extended Warranty for a Total of 4 Years from Date of Purchase)
Sigma 40mm f/1.4 DG HSM Art Lens for Sigma (Black)
High-end cine lenses used by professional filmmakers are required to have a consistent characteristic over the entire sensor at a high level, because these lenses are used to film a subject moving freely on the screen or while panning or tilting the camera. This represents exactly the concept of the Art Line; optical performance comes first, and the high-end cine lenses need to be designed with this idea. The Sigma 40mm f/1.4 DG HSM Art is Sigma's first lens developed originally to live up to the sought-after angle of view and performance standard for a cine lens. This new perspective to ensure the quality of professional equipment for visual production empowers it to breakthrough also as an interchangeable photographic lens.
Beautiful Bokeh Effects
This lens effectively arranges three FLD ("F" Low Dispersion) glass elements and three SLD (Special Low Dispersion) glass elements to correct axial chromatic aberration and magnification chromatic aberration to the limit. A sharp image is formed on the focal plane with the maximum aperture and contrast with the soft bokeh in the out of focus area highlights the solidity of a subject. With a distortion of 1% or below and a sagittal coma flare corrected to the limit, it demonstrates a consistent optical characteristic over the entire sensor. This is the ultimate large-diameter standard lens that has both 8K-compatible resolution and beautiful bokeh.
Hyper Sonic Motor
The water- and oil-repellent coating on the front lens element, together with the dust- and splash-proof structure, ensures excellent performance even in the most challenging shooting conditions. The high-speed AF, thanks to the HSM (Hyper Sonic Motor) with an updated algorithm, captures instantaneous photography movement.
Dust- and Splash-Proof Structure
This lens features a highly effective dust- and splash-proof structure with special sealing at the mount connection, manual focus ring, zoom ring, and cover connection, allowing photographers to work in all types of weather.
Compatible with Canon Lens Aberration Correction
The Canon mount version of this lens is compatible with the Canon Lens Aberration Correction function. Matching the optical characteristics of the lens, this function performs in-camera corrections of peripheral illumination, chromatic aberrations, distortion, and more, to further enhance image quality.
Designed to Minimize Flare and Ghosting
From an early stage in the lens design process, flare and ghosting have been measured to establish an optical design resistant to strong incident light sources such as backlighting. Sigma's Super Multi-Layer Coating reduces flare and ghosting to help photographers produce sharp and high contrast images even in backlit conditions.
DG for Digital
Designed to deliver the ultimate in performance on full-frame digital SLRs, Sigma DG lenses also bring out the best in 35mm SLR film cameras and APS-C size DLSRs.
Inner Focus (IF)
To ensure stability in focusing, this lens moves the inner lens group(s) without changing the lens' physical length.
More Rigid and Stable Feel
Making the lens mount native provides a much more rigid and stable feel to the lens than using an adapter. Featuring a surface treatment to enhance strength, the brass bayonet mount offers a high-precision fit and exceptional durability. The mount connection area incorporates rubber sealing for dust- and splash-proof construction.
Ratings and reviews
Sigma 40mm f/1.4 DG HSM Art Lens for Sigma (Black)
Sigma 40mm f/1.4 DG HSM Art Lens for Sigma (Black)
---