Sigma 70-200mm f/2.8 Sports DG OS HSM for Nikon f2.8 70-200 lens
Sigma 70-200mm f/2.8 Sports DG OS HSM for Nikon f2.8 70-200 lens
Sigma 70-200mm f/2.8 DG OS HSM Sport Lens for Nikon sigma 590
Sigma 70-200mm f/2.8 Sports DG OS HSM for Nikon F-mount lens with hood and tripod mount
Sigma 70-200mm f/2.8 Sports DG OS HSM for Nikon lh914-01 petal hood with lock
Sigma 70-200mm f/2.8 Sports DG OS HSM for Nikon built-in tripod socket
Sigma 70-200mm f/2.8 Sports DG OS HSM for Nikon
Sigma 70-200mm f/2.8 Sports DG OS HSM for Nikon
Sigma 70-200mm f/2.8 Sports DG OS HSM for Nikon
Sigma 70-200mm f/2.8 Sports DG OS HSM for Nikon
Sigma 70-200mm f/2.8 DG OS HSM Sport Lens for Nikon F-Mount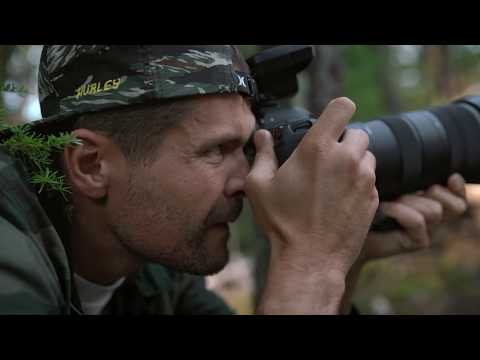 Sigma 70-200mm f/2.8 DG OS HSM Sport Lens for Nikon F-Mount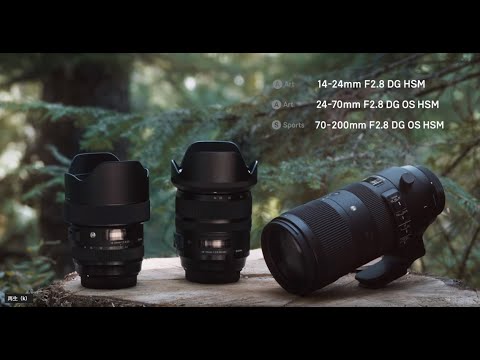 Product highlights:
Focal length: 70-200mm
Aperture range: f/2.8-22
NIkon F-mount lens
Full frame and APS-C size sensor
9 FLD and 1 SLD glass elements
HSM (Hyper Sonic Motor) for high-Speed AF
11-blade rounded diaphragm
Designed to minimize flare and ghosting
Magnesium alloy lens barrel
Water- and oil-repellent coating
Starting at $136/mo or 0% APR.
---
---
---
Need help deciding?
Contact us right now!
Call or chat with one of our experts.
In the box
Sigma 70-200mm f/2.8 DG OS HSM Sport Lens for Nikon F-Mount
Sigma 70-200mm f/2.8 DG OS HSM Sport Lens for Nikon F-Mount
Case
Petal Type Hood with Lock (LH914-01)
Built-in Tripod Socket (Non-Detachable)
Sigma's 1-Year North and South America Limited Warranty (3-Year USA Extended Warranty for a Total of 4 Years from Date of Purchase)
Sigma 70-200mm f/2.8 DG OS HSM Sport Lens for Nikon F-Mount
One of the most anticipated lenses from the Sigma Global Vision line, the Sigma 70-200mm f/2.8 DG OS HSM | Sports is the new flagship large-aperture telephoto zoom lens that meets the most stringent needs of professional photographers. Robust yet lightweight, the lens' magnesium body ensures high mobility and its dust- and splash-proof structure together with the water- and oil-repellent coating on the front element ensure safe use even in the most challenging shooting conditions. The flagship large-aperture telephoto zoom lens has high optical quality, a tough design and excellent handling―all of the features required by professional photographers and high-end amateurs.
10 Low-Dispersion Glass Elements
To provide excellent correction of color aberration, nine FLD (F Low Dispersion) glass elements and an SLD (Special Low Dispersion) glass element, in total ten exclusive low-dispersion glass elements are incorporated. From the center to the corners, extremely high resolution is realized, making the lens capable of meeting the most demanding needs of professional photographers in various shooting conditions. By optimizing spherical aberration, a smooth and natural bokeh effect is ensured making the lens perfect for portrait photography.
Customization Is Possible to Improve Versatility
An AF Function button is provided to allocate various functions. By selecting it from the menu on camera bodies, or using the included Sigma USB Dock, functions other than AF Lock can be allocated too. It expands shooting styles, depending on the user's preference. In addition, the tripod socket with 90 degree-click stops, made with a magnesium alloy which is both lightweight and tough, is incorporated to ensure easier changes of shooting position from vertical to horizontal and vice versa. It can be attached directly to an Arca Swiss type clamp.
Water- and Oil-Repellent Coating
Forefront and rear lenses incorporate a water and oil-repellent coating that allows water to be wiped away easily and prevents oil and fat from sticking to the surface, even in challenging shooting conditions. At the same time, the maintenance of the lens surface becomes easier.
Dust- and Splash-Proof Structure
This lens features a highly effective dust- and splash-proof structure with special sealing at the mount connection, manual focus ring, zoom ring, and cover connection, allowing photographers to work in all types of weather.
Magnesium Alloy Barrel
To help minimize the weight associated with a hyper telephoto lens, the lens barrel is made with a magnesium alloy. Both lightweight and tough, this alloy contributes to the outstanding maneuverability of Sigma 500mm f/4 DG HSM | Sports.
Intelligent OS
The SIGMA 70–200mm f/2.8 DG OS HSM | Sports also incorporates Intelligent OS with an acceleration sensor and the latest algorithm capable of panning in all directions. The high-speed AF, thanks to the HSM (Hyper Sonic Motor) with an updated algorithm, captures instantaneous photography movement.
Ratings and reviews
Sigma 70-200mm f/2.8 DG OS HSM Sport Lens for Nikon F-Mount
Sigma 70-200mm f/2.8 DG OS HSM Sport Lens for Nikon F-Mount
---