Sony a7R IV A 61MP Full-Frame Mirrorless Camera with Tamron 17-28mm and 28-75mm Lens Bundle
Sony α7R IV A Full-frame Mirrorless Interchangeable Lens Camera (ILCE7RM4/B) bundle
Sony a7R IV A 61MP Full-frame Mirrorless Camera (Body Only) α7R IV
Tamron Di III RXD 28-75mm f/2.8 Lens for Sony E-Mount
Tamron A046 17-28mm f/2.8 Di III RXD Lens for Sony E
Koah Weatherproof Hard Case with Customizable Foam (10" x 9" x 7")
Sony a7R IV A 61MP Full-frame Mirrorless Camera (Body Only)
Sony a7R IV A 61MP Full-frame Mirrorless Camera (Body Only)
Sony a7R IV A 61MP Full-frame Mirrorless Camera (Body Only)
Sony a7R IV A 61MP Full-frame Mirrorless Camera (Body Only)
Sony a7R IV A 61MP Full-frame Mirrorless Camera (Body Only)
Sony a7R IV A 61MP Full-frame Mirrorless Camera (Body Only)
Sony a7R IV A 61MP Full-frame Mirrorless Camera (Body Only)
Sony a7R IV A 61MP Full-frame Mirrorless Camera (Body Only)
Tamron Di III RXD 28-75mm f/2.8 Lens for Sony E-Mount
Tamron 17-28mm f/2.8 Di III RXD Lens for Sony E
Sony a7R IV A 61MP Full-frame Mirrorless Camera (Body Only)
Sony a7R IV A 61MP Full-frame Mirrorless Camera (Body Only)
Sony a7R IV A 61MP Full-frame Mirrorless Camera (Body Only)
Sony a7R IV A 61MP Full-frame Mirrorless Camera (Body Only)
Sony a7R IV A 61MP Full-Frame Mirrorless Camera with Tamron 17-28mm and 28-75mm Lens Bundle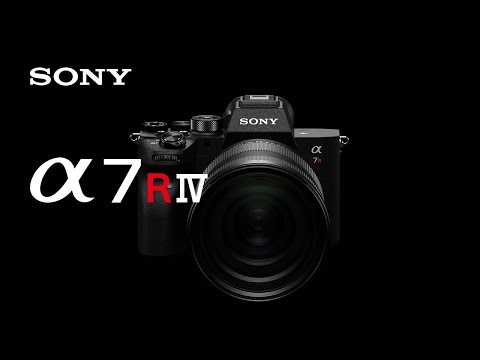 Sony a7R IV A 61MP Full-Frame Mirrorless Camera with Tamron 17-28mm and 28-75mm Lens Bundle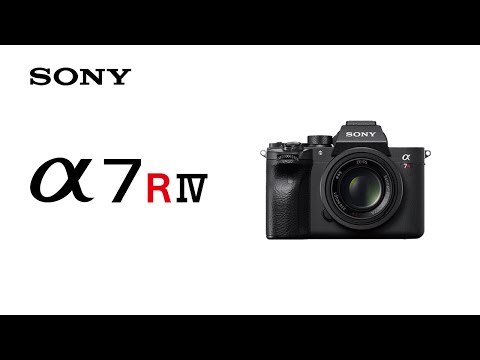 Product highlights:
Back-illuminated 61MP full-frame Exmor R sensor
High-speed BIONZ X image processor
Up to 10 fps with AF/AE tracking
High-resolution 4K HDR
3-inch LCD touch screen with 1.44 million dots
5.76-million dot UXGA OLED Tru-Finder EVF
High-speed Wi-Fi / FTP transfer and wireless PC remote
In-body 5-axis image stabilization
AF-On button and multi-selector
Robust, dust- and moisture-resistant magnesium alloy body
---
Need help deciding?
Contact us right now!
Call or chat with one of our experts.
In the box
Sony Alpha a7R IV A Full-Frame Mirrorless Camera Body (ILCE7RM4A/B)
Sony Alpha a7R IV A Full-Frame Mirrorless Camera Body
Z Rechargeable Battery (NP-FZ100)
Z Battery Charger (BC-QZ1)
Power Cord
Cable Protector
Shoulder Strap
Body Cap
Accessory Shoe Cap
Eyepiece Cup (FDA-EP18)
USB Type-C Cable
Limited 1-Year Manufacturer Warranty
Tamron Di III RXD 17-28mm f/2.8 Lens for Sony E-Mount
Tamron Di III RXD 17-28mm f/2.8 Lens for Sony E-Mount
Lens Hood
Lens Caps
Limited 6-Year Warranty
Tamron A063 28-75mm f/2.8 Di III VXD G2 Zoom Lens for Sony E-Mount
Tamron A063 28-75mm f/2.8 Di III VXD G2 Zoom Lens for Sony E-Mount
Limited 6-Year Warranty
Koah Weatherproof Hard Case with Customizable Foam (13 x 11 x 6 Inch)
Sony a7R IV A 61MP Full-Frame Mirrorless Camera with Tamron 17-28mm and 28-75mm Lens Bundle
The a7R IV A Full-Frame Mirrorless Camera is a new addition to the Sony Alpha a7R series. The camera offers a remarkable resolution, thanks to its 60MP full-frame back-illuminated CMOS sensor. This bundle by Focus Camera includes Sony Alpha a7R IV A Mirrorless Digital Camera Body with Tamron 17-28mm Lens, 28-75mm Lens and Koah Weatherproof Hard Case.
Sony Alpha a7R IV A Full-Frame Mirrorless Camera Body (ILCE7RM4A/B)
The a7R IV A Full-Frame Mirrorless Camera features a 60MP full-frame back-illuminated CMOS sensor that offers a remarkable resolution and outstanding details. The Sony Alpha a7R IV A has a powerful, high-speed BIONZ X image processing engine that offers sharp, high-contrast images with accurate color reproduction even in low-light conditions. It also includes a built-in 5-axis image stabilizer for minimized vibration, Superb AF coverage, speed, and tracking, Real-time Eye AF, up to 10 fps burst shooting for capturing decisive moments, and much more.
61MP Full-Frame Sensor
The a7R IV features a 35mm full-frame back-illuminated CMOS image sensor with 61MP effective pixels that deliver sharp details and accurate colors. The back-illuminated structure and effective area-specific noise reduction techniques combine to produce an excellent blend of low noise and high sensitivity for enormous imaging potential.
15-Stop Dynamic Range
The Alpha 7R IV A has a 15-stop dynamic range at low sensitivities, which results in smooth natural gradations ranging from deep shadows to highlights, and uses algorithms from several Alpha cameras to maintain outstanding color reproduction.
BIONZ X Processing
Sony's BIONZ X image processing engine features Advanced Detail Reproduction Technology and Area-specific Noise Reduction. They have been tuned to maximize the performance of a sensor. The sensor offers approximately 1.5 times more resolution than the highly acclaimed Alpha 7R III, producing extremely fine, realistic reproduction of textures and details.
Low Noise at High ISO
Achieve optimum image quality in just about any light, a standard ISO range that extends from ISO 100 up to ISO 32000 with undiminished quality is expandable to ISO 50 to ISO 102400 for still images. Noise is effectively reduced even at high sensitivities, maintaining outstanding image quality even with this sensor's high pixel count.
16-Bit Processing and 14-Bit RAW Output
Image sensor output is processed in 16-bit form by the front-end LSI and BIONZ X image processing engine before being output as compressed or uncompressed 14-bit RAW files for overall high image quality. 14-bit RAW output is available even when shooting in silent or continuous mode.
Speed Up to 10fps with AF/AE Tracking
Thanks to the advanced mechanical shutter unit and updated image processing algorithms, you can now shoot full 61MP resolution images at up to 10 fps with continuous and accurate autofocus and auto exposure (AF/AE) tracking for up to approximately seven seconds in JPEG and RAW, and approx. three times as long in 26.2MPii APS-C crop mode. These high-speed options ensure that fast-moving subjects can be captured with accuracy image detail.
4D FOCUS
The Alpha 7R IV A's new image sensor features 567 phase detection points in a high-density focal plane phase-detection AF system, covering approximately 99.7% of the image area vertically and 74.0% horizontally. High-density focal plane phase-detection operates with 425 contrast AF points in a Fast Hybrid AF system that can handle a huge volume of data at high speed, snapping rapidly into focus with just about any subject and situation. Tracking performance has been improved to capture fast-moving objects.
Real-Time Autofocus Tracking
Track moving subjects when shooting stills or movies, with the Real-time Tracking that employs artificial intelligence to tenaciously track moving subjects.
Tamron Di III RXD 17-28mm f/2.8 Lens for Sony E-Mount
The Tamron A046 17-28mm f/2.8 Di III RXD is a high-speed ultra wide-angle zoom lens made for Sony E mirrorless cameras. Its incredibly small diameter is evidenced in it 67mm filter size. The lens is an amazingly lightweight and compact lens with fast constant aperture and high resolution and contrast. It is designed for expressive photography that brings out your inner creative.
Optical Construction
The Tamron 17-28mm's optical design utilizes 13 lenses in 11 groups, including three aspherical lens elements, two LD (Low Dispersion) lens elements and one XLD (eXtra Low Dispersion) lens element. These elements effectively reduce chromatic aberrations. Plus, the lenses come with a BBAR (Broad-Brand Anti-Reflection) Coating that effectively reduces ghosting and flare.
High Image-Quality and Optical Performance
The A046 17-28mm lens provides high edge-to-edge resolution and contrast and fast aperture throughout the entire zoom range. The ultra-wide angle focal length and constant f/2.8 aperture, as well as a close focus range of 7.5" (0.19m) at the wide-angle end, combine for superb optics and quality. You can flex your creative expression in a variety of situations.
For Full-Frame Mirrorless Camera
Portable and easy to carry, the A046 zoom lens enables outstanding balance when attached to a full-frame mirrorless camera. This also makes it applicable to a range of shooting scenarios. With a modestly sized 67mm filter thread, this extremely compact and lightweight lens features an extraordinarily small diameter for its class.
Fast, Precise and Quiet Operation
Powered by the RXD (Rapid eXtra-silent stepping Drive) stepping motor unit, the wide-angle zoom lens is optimized for autofocus control. If you want high speed and precision as well as near-silent operation for video and stills, this lens will get your job done.
Moisture-Resistant Construction
The lens comes sealed near the mount area and other critical locations that protect its optical elements from moisture and rain drops. This moisture-resistant construction makes the lens suitable for shooting outdoors under adverse weather conditions. The front of the lens is coated with a protective fluorine coating that provides protection against dirt, moisture, and oily fingerprints. You can easily wipe and the lens surface to clean.
Tamron A063 28-75mm f/2.8 Di III VXD G2 Zoom Lens for Sony E-Mount
The 28-75mm f/2.8 G2 is the updated version of the 28-75mm f/2.8 Di III RXD (Model A036), a popular zoom lens that has earned high evaluation worldwide. The 28-75mm f/2.8 G2 includes a new optical construction based on a design that has been revamped to enhance imaging performance and its functions are compatible with the latest model digital cameras that offer increased resolution.
Motor Focus Mechanism
With a built-in VXD (Voiccoil eXtreme-torque Drive) linear motor focus mechanism, the lens provides high-speed autofocus with greater precision. The lens boasts advanced close-up shooting performance with the MOD (Minimum Object Distance) of 7.1-inch at the wide end and a maximum magnification ratio of 1:2.7. The new unique design and ergonomic texture makes the 28-75mm f/2.8 G2 a next-generation lens for everyday use.
Features
Capture the perfect shot without changing lenses or your position from the subject as this lens supports the full array of frequently used angles-of-view including wide-angle, standard, medium telephoto, and telephoto.
Benefits
This lens is compatible with the new Tamron Lens Utility software originally and uniquely developed by Tamron. Customize functions and update the firmware through the lens rather than through the camera. Tamron Lens Utility can be operated via your computer by connecting the lens from its Connector Port via the optional Tamron Connection Cable. This functionality gives users their own personal customization and lets them shoot according to their preference.
Koah Weatherproof Hard Case with Customizable Foam (13 x 11 x 6 Inch)
The Weatherproof Hard Case with Customizable Foam by Koah is perfect for storing and transporting action cameras, camera bodies, lenses, or ammunition. Constructed with high-quality polypropylene, this injection-molded hard-shelled case complies with the high protection standards. In addition, the fully customizable foam keeps your valuables protected from the shocks and bumps on the road.
Durable and Functional Construction
The reinforced stainless steel provides added strength and extra security, while the solid construction ensures durable use. In addition, the high-quality pressure valve releases built-in air pressure while keeping water molecules out. More innovative and easier to open, this hard case features an easy to open with a light pull in just seconds thanks to its latches design and is also easy to go with the included portable handle design.
Ratings and reviews
Sony a7R IV A 61MP Full-Frame Mirrorless Camera with Tamron 17-28mm and 28-75mm Lens Bundle
Sony a7R IV A 61MP Full-Frame Mirrorless Camera with Tamron 17-28mm and 28-75mm Lens Bundle
---