Sony Alpha 1 Full-frame Interchangeable Lens Mirrorless Camera
Sony Alpha 1 Full-frame Interchangeable Lens Mirrorless Camera
Sony Alpha 1 Full-frame Interchangeable Lens Mirrorless Camera
Sony Alpha 1 Full-frame Interchangeable Lens Mirrorless Camera
Sony Alpha 1 Full-frame Interchangeable Lens Mirrorless Camera
Sony Alpha 1 Full-frame Interchangeable Lens Mirrorless Camera
Sony Alpha 1 Full-frame Interchangeable Lens Mirrorless Camera
Sony Alpha 1 Full-frame Interchangeable Lens Mirrorless Camera
Sony Alpha 1 Full-frame Interchangeable Lens Mirrorless Camera
Sony Alpha 1 Full-frame Interchangeable Lens Mirrorless Camera
Sony Alpha 1 Full-frame Interchangeable Lens Mirrorless Camera
Sony Alpha 1 Full-frame Interchangeable Lens Mirrorless Camera
Sony Alpha 1 Full-frame Interchangeable Lens Mirrorless Camera
Sony Alpha 1 Full-frame Interchangeable Lens Mirrorless Camera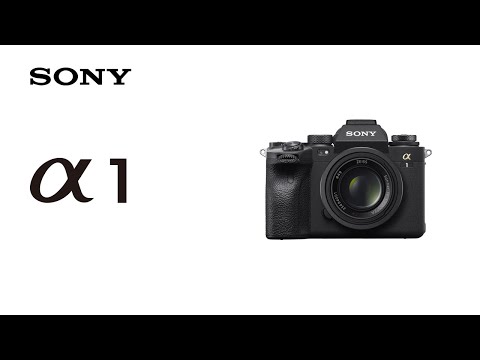 Sony Alpha 1 Full-frame Interchangeable Lens Mirrorless Camera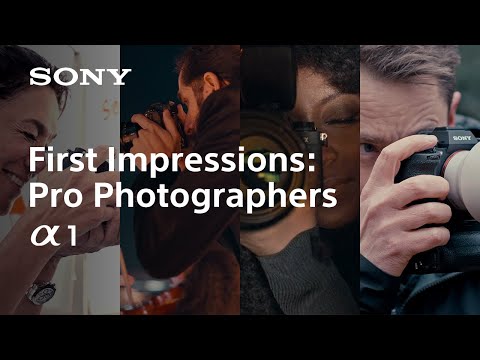 Sony Alpha 1 Full-frame Interchangeable Lens Mirrorless Camera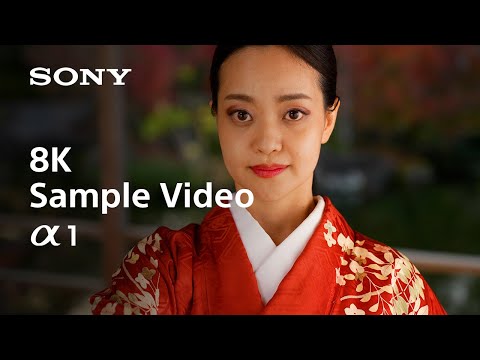 Sony Alpha 1 Full-frame Interchangeable Lens Mirrorless Camera
Product highlights:
50.1MP full-frame stacked Exmor RS CMOS sensor
BIONZ XR image processing engine
8K 30p 10-bit 4:2:0 video / 4K 120p 10-bit 4:2:2 recording
9.44M dot 0.64-inch QXGA OLED EVF
3-inch TFT touch panel with adjustable angles
Blackout-free shooting up to 30fps
Anti-flicker mechanical and electronic shutter
Incredible autofocus with 759 phase-detection AF points
Real-time AF tracking, Real-time Eye-AF
Magnesium alloy body with dust/moisture-resistant sealing
---
Need help deciding?
Contact us right now!
Call or chat with one of our experts.
In the box
Sony Alpha 1 Full-frame Interchangeable Lens Mirrorless Camera
Sony Alpha 1 Full-Frame Interchangeable Lens Mirrorless Camera
Sony ILCE-1/B Camera Body
Rechargeable Battery NP-FZ100
Battery Charger BC-QZ1
Power Cord
Cable Protector
Shoulder Strap
Body Cap
Accessory Shoe Cap
Eyepiece Cup
USB-A to USB-C Cable (USB 3.2)
Limited 1-Year Warranty
Sony Alpha 1 Full-frame Interchangeable Lens Mirrorless Camera
The Sony Alpha 1 is a new addition to the renowned line of Alpha mirrorless cameras. It comes with a 50.1MP1 full-frame stacked Exmor RS CMOS image sensor with integral memory paired with an upgraded BIONZ XR imaging processing engine. The Sony Alpha 1 camera can continuously capture up to 50.1-megapixel images at 30fps with up to 120 AF/AE calculations per second. Plus, it is capable of recording 8K 30p 10-bit 4:2:0 video as well as 4K 120p15 10-bit 4:2:2 video in S-Cinetone color. Sony Alpha 1's shooting capabilities are further enhanced by a 9.4 million dot OLED Quad-XGA electronic viewfinder, with a refresh rate of up to 240 fps, ensuring no black out. This camera supports field professionals with faster workflow, including 3.5x faster wireless FTP transfer speed and more.
50.1MP Exmor RS CMOS Sensor and BIONZ XR Processing Engine
The Sony Alpha 1's full-frame Exmor RS image sensor offers effective resolutions up to 50.1 megapixels with high speeds, thanks to its tacked structure and advanced A/D (analog to digital) conversion. This powerful sensor combined with the next-generation BIONZ XR image engine's high-speed processing to deliver outstanding performance. This engine handles all of AF, image recognition, image quality adjustments, development, and more in real-time, minimizing processing latency.
Low Noise Images with High ISO and 15+ Stop Dynamic Range
Apart from the exceptional image quality, this sensor and processor combo delivers a 15-stop dynamic range and low noise throughout the standard ISO100-32,000 and expanded ISO50-102,400 sensitivity ranges. The high-speed BIONZ XR processing engine also delivers constantly acute color reproduction. A new Visible Light and IR Sensor on the front of the body helps achieve more precise white balance under artificial lighting, including fluorescent and LED lights that sometimes confuse conventional AWB systems.
Continuous Shooting up to 30fps with 120 AF/AE Calculations Per Sec
With a fast readout sensor, the Sony Alpha 1 is capable of capturing up to 30 full-frame images per second, using the electronic shutter, with full autofocus (AF) and auto exposure (AE) tracking up to an astonishing 120 calculations per second, with AE response latency as low as 0.033 second.
Autofocus with 759 Phase Detection AF Points
This mirrorless camera incorporates a Fast Hybrid AF in all modes for both still and movie shooting. It provides a high-density array of 759 selectable phase-detection AF points for high-speed autofocus tracking capability with the precision of 425-point contrast-detection AF. Sony's advanced Real-time Eye AF ensures accurate, reliable detection, even when the subject's face looks away.
AI-Based Real-Time AF Tracking
The Sony Alpha 1 Camera offers AI-based Real-time Tracking that utilizes BIONZ XR processing engine and a subject recognition algorithm that uses color, pattern (brightness), distance (depth), face, and eye information to process spatial information in real-time at high speed. Tracking [On] and Tracking [Off] can be assigned to custom buttons which are useful to activate AF tracking when needed.
9.44M-dot 0.64-Inch QXGA OLED EVF with 240fps Refresh Rate
The camera's EVF features a 9.44 million-dot, 0.64-inch Quad-XGA high-definition OLED display and refined optics. It offers 0.90x viewfinder magnification, a 41-degree diagonal FOV, and a 25mm-high eyepoint for clear, low distortion edge-to-edge viewing. Complementing the camera's ability to capture images at an unprecedented speed, the Sony Alpha 1 viewfinder features 240 fps refresh rate, for a super-smooth display. The viewfinder does not black out and provides an uninterrupted view and allow for seamless framing and tracking, even during continuous shooting.
Built-In Wi-Fi Supporting 2x2 MIMO
Photojournalists and sports photographers need to deliver stills or movies as quickly as possible. To aid this, Alpha 1 has been configured with 802.11a/b/g/n/ac 5GHz/2.4GHz with multi-threading 2x2 MIMO, achieving 3.5x faster wireless LAN data transfer. Remote shooting and FTP data transfer for both still and video files can also be achieved. 2x2 MIMO utilizes dual antennas to establish two data streams, dividing the load while utilizing the same band.
High-Transfer Speed USB Type-C (USB 3.2) Connector
The Sony Alpha 1 Mirrorless Camera comes with a USB Type-C connector that supports fast SuperSpeed USB 10Gbps data transfer enabling high-speed PC Remote (tethered) data transfer for smooth handling of large image files. It also provides USB to high-speed wired LAN connectivity to 1000BASE-T Ethernet networks (via an optional USB-Ether wired LAN adapter) for fast wired FTP data transfers in Ethernet-based environments.
Ratings and reviews
Sony Alpha 1 Full-frame Interchangeable Lens Mirrorless Camera
Sony Alpha 1 Full-frame Interchangeable Lens Mirrorless Camera
---