Sony Alpha a7R III A Full-Frame Mirrorless ILC (Body) with Sigma MC11 Adapter for Canon EF Lenses
Sony Alpha a7R III Full-Frame Mirrorless ILC (Body Only) with Sigma MC11 Adapter for Canon EF Lenses Bundle
Sony Alpha a7R III Mirrorless Digital Camera Body
37e481e27049c8b3dccb380391c63beb5149a739bfedd7544c92b5acc44a9339-dd7524a57e9635fe.jpg
ba035bf35fd908e281546b61a51b7ab2d20a4e8a45282d91fbb59d981361e50e-ba592143ab384473.jpg
Focus Camera Photo, Video, and Art Suite v.3.0 by Corel
Sony 64 GB V60 UHS-II M-Series Memory Card (Read 277 MB/s Write 150 MB/s)
190b5486bb932f768379eabec8dd39fcf3c88f1a5089acd8f7d3c0c249b7c801-0ec1c1024f46f7d3.jpg
6d91098bd866dfded593272d30692c8bc3bd31c9e89e10e7173cce76cf87e7cf-dd6d445ba9ddb611.jpg
dd3b45f823031b70851af550cb766208f69232c87214d3844a5a1923f5ca6167-c12c7abd0a608de2.jpg
Sony Alpha a7R III A Mirrorless Digital Camera Body
Sony Alpha a7R III A Mirrorless Digital Camera Body
Sony Alpha a7R III Mirrorless Digital Camera Body
be439dee68219569c3a22924334230a00b2ca69ee2fd9099395276ea5c1fc0da-7e64e36376d693c4.jpg
Sony Alpha a7R III Mirrorless Digital Camera Body
Sony Alpha a7R III A Full-Frame Mirrorless ILC (Body) with Sigma MC11 Adapter for Canon EF Lenses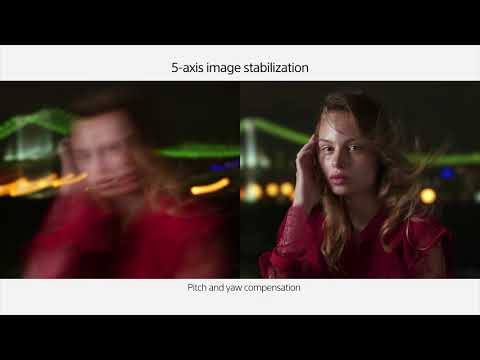 Product highlights:
Back-illuminated 42.4 MP full-frame sensor
High speed BIONZ X image processor
Up to 10 fps with AF/AE tracking
High-resolution 4K HDR
3-inch LCD touch screen with 1.44 million dots
High-luminance Quad-VGA OLED Tru-Finder
Built-In Wi-Fi and NFC Functionality
In-body 5-axis image stabilization
AF-On button and multi-selector
Enhanced flash compatibility
Starting at $271/mo or 0% APR.
---
---
---
Need help deciding?
Contact us right now!
Call or chat with one of our experts.
In the box
Sony Alpha a7R III A Full-Frame Mirrorless Camera Body (ILCE7RM3A/B, New Version)
Sony Alpha a7R III A Full-Frame Mirrorless Camera Body (ILCE7RM3A/B)
Rechargeable Lithium-Ion Battery (2280mAh)
Battery Charger
Cable Protector
Shoulder Strap
Body Cap
Accessory Shoe Cap
Eyepiece Cap
USB Type-C Cable
Limited 1-Year Manufacturer Warranty
Sigma MC-11 Lens Mount Converter (Canon EF to Sony E-Mount)
Sigma MC-11 Lens Mount Converter (Canon EF to Sony E-Mount)
Front Cap
Rear Cap
USB Cable
Sigma 1-Year North and South America Limited Warranty (3-Year USA Extended Warranty for a Total of 4-Years from Date of Purchase)
Wasabi Power Battery (2-Pack) and Dual USB Charger for Sony NP-FZ100
Wasabi Power Battery (2-Pack) and Dual USB Charger for Sony NP-FZ100
USB Cable
Manufacturer's 3-Year Limited Warranty
Sony 64GB V60 UHS-II M-Series Memory Card
Sony 64GB V60 UHS-II M-Series Memory Card
Operating Instructions
Koah Weatherproof Hard Case with Customizable Foam (10 x 9 x 7 Inch)
Corel Photo Video Art Suite for Focus Camera (OEM Download Card)
Sony Alpha a7R III A Full-Frame Mirrorless ILC (Body) with Sigma MC11 Adapter for Canon EF Lenses
Take gorgeous photos and take 4K HDR recordings with the compact Sony Alpha a7R III A Full-Frame Mirrorless ILC (Body Only) with Sigma MC11 Adapter for Canon EF Lenses Bundle from Focus Camera. It's a whole new experience with the included Sigma MC-11 Lens Mount Converter (Canon EF to Sony E-Mount), allowing you to bring Canon ER lenses into your collection. This bundle from Focus Camera also includes a Sony 64GB V60 UHS-II M-Series Memory Card, Koah PRO Sony NP-FZ100 Two-Pack Rechargeable 2000mAh Battery and Dual Charger, Koah Weatherproof Hard Case with Customizable Foam (10 x 9 x 7 in.) and The Corel Photo, Video, and Art Suite v.3.0.
Sony Alpha a7R III A Full-Frame Mirrorless Camera Body (ILCE7RM3A/B, New Version)
The Sony a7R III A achieves outstanding resolution, sensitivity, dynamic range, and provides the technical capability you need to let your imagination soar and fulfill your vision with breathtaking reality. The full-frame, mirrorless a7R III A will up your photography game without breaking the bank, and has a variety of connectivity features that offers the potential you need to explore worlds that have previously been beyond reach.
42.4 Effective Megapixel Full-Frame Exmor R CMOS Sensor
The Sony a7R III A features a back illumination for high sensitivity, gapless on-chip lenses, antireflective seal glass coating, no optical low-pass filter, and other unique features. The high resolution, high sensitivity with low noise and wide dynamic range add up to vastly expanded shooting potential.
High-Speed BIONZ X Image Processor
The BIONZ X image processing engine offers an increase in system speed, plus an impressive 15-stop dynamic range at low-sensitivity settings. Sony's Detail Reproduction Technology has been updated with advances along with the Area-Specific Noise Reduction feature which can reduce noise by as much as a full stop in the mid sensitivity range. The combination of high resolution and low noise is ensured over a wide sensitivity range, for excellent image quality and color accuracy that is ideal for portraits and landscape photography.
Up to 10 fps with AF/AE Tracking
Thanks to the new shutter unit and image processing system refinements, the a7R III A is capable of shooting continuously at up to 10fps with AF/AE for easy, stable shooting of even intensely active subjects. An electronic shutter allows silent, vibration-free shooting when even slight noise can mean missing an ideal shot.
Advanced Autofocus
The a7R III A also autofocuses reliably down to EV-3 brightness. AF algorithms optimized for the a7R III A improve AF speed, precision, and tracking performance. 399 phase-detection AF points and 425 contrast-detection provide high-density wide-area coverage. The a7R III A also features Eye AF's enhanced precision, plus two times greater AF speed and AF tracking performance further assists you to easily shoot a portrait of a moving subject using AF-C even during continuous shooting. Focus information from the lens keeps AE control and image brightness consistent even when subject position or background brightness changes. The a7R III's E-mount body supports Eye AF for A-mount lenses mounted via an adaptor.
High-Resolution 4K HDR
The camera features a Hybrid Log-Gamma picture profile, supporting instant HDR workflow, that provides a wide dynamic range for highly precise and lifelike movie images without color grading.
Versatile Viewing
This high-resolution Quad-VGA OLED Tru-Finder has approximately 3.69 million dots. It provides outstanding details and high contrast for accurate black reproduction. The high luminance brings viewfinder brightness closer to that of the actual scene. The high quality of the viewfinder image and features like focus magnification make it easier to achieve perfect focus with just about any subject in any situation.
Wi-Fi and NFC Functionality
The Sony a7R III A offers a variety of controls and functions. With the one-touch remote, a smartphone or tablet functions as a viewfinder/remote control. You can easily share transfers photos/videos to the device with One-touch. Install the PlayMemories Mobile app on an NFC-enabled Android device via Wi-Fi. The Sony a7R III A provides features that will perfect and enhance your images. All of this comes in a compact package that is easy to use while seamlessly supporting professional workflows.
Sigma MC-11 Lens Mount Converter (Canon EF to Sony E-Mount)
Effortlessly use your Canon EF mount interchangeable lenses on Sony E-mount camera body with the help of all-new Mount Converter MC-11 by Sigma. With this converter you can now control peripheral brightness, correct transverse chromatic aberration and distortion. It is fully compatible with the automatic exposure control of Sony E-mount camera bodies. An ideal converter for professional and amateur photographers who use variety of cameras, the MC-11 increases the compatibility of lenses with different cameras.
Fast and Smooth Autofocus Performance
Any camera system that is compatible with Fast Hybrid AF and AF-S mode, the Sigma MC-11 Mount provides fast and smooth autofocus performance. The contrast detection AF delivers high-precision autofocusing with other cameras.
Necessary Digital Data Included
The AF drive, aperture control, and other functions can now be optimized by the MC-11 mount converter. It integrates the necessary digital data for every single compatible lens uses a dedicated control program to achieve the optimization. The converter is compatible with functions of the camera that preserve peripheral brightness and correct transverse chromatic aberration, distortion, and more. As new compatible lenses are released, control data for the adapter can be updated via a personal computer.
Optical Stabilization
The MC-11 combined with the optical stabilization feature of both the lens and the camera system improves the correction of camera shake and other stability issues. It allows angle shake correction in the lens for better corrective performance.
Easy-to-Use Interface
The MC-11 comes with LED display that allows users to know where an attached lens is compatible or not. It also lets user know whether the mount converter control data needs to be updated for operation with that lens.
Exif Data Compatibility
Tags such as lens type, focal length, F number, and more are embedded as Exif data in the image file.
Wasabi Power Battery (2-Pack) and Dual USB Charger for Sony NP-FZ100
This Wasabi Power kit includes two batteries and one dual USB charger. The batteries have 2000mAh capacity and are fully-decoded to display remaining charge. This battery and charger set is designed for use with Sony Alpha a7 III, Sony Alpha a7R III, and Sony Alpha a9 camera models. Premium Grade A Cells, used in manufacturing of these batteries, increase number of battery recharge cycles, ensuring longer battery lifespan. Both the battery pack and charger meet or exceed OEM standards.
Sony 64GB V60 UHS-II M-Series Memory Card
Sony SF-M Series UHS-II SD Memory Cards are the perfect balance of speed, power and value. These high speed memory cards provide a fast buffer clearing time between burst shooting, and an efficient workflow when transferring hi-res photos and 4K video content to a computer.
Up to 277MB/s Transfer Speed
With up to 277 MB/s read speed you can back up and transfer images faster, for more efficient workflows – less time waiting, more time doing.
Up to 150MB/s Write Speed
A fast write speed, up to 150 MB/s, provides quick buffer clearing times for continuous burst and high-resolution still image capture. For video creators, the UHS Speed Class 3 and new V60 Video Speed Class provide fast minimum write speeds for dependable, high-bitrate, 4K video capture.
Superior Reliability
SF-M series memory cards are tested to perform reliably even in harsh conditions. With an IP57 rating, this SD card is durable and resistant. Designed to survive drops up to 1.5m, waterproof for 30 min at 1m depth and able to operate in temperatures ranging from -25~+85℃ the SF-M Series UHS-II SD Card will last,whatever the weather.
Exclusive Sony software
Enjoy added security and peace of mind with Sony's File Rescue software, developed to recover a variety of corrupted or accidentally deleted files. To monitor, and alert you to, memory card write limits the SD Scan Utility is also available (Read speed 260MB/s SF-M series are not applicable). Both tools are free for Sony memory card customers.
Koah Weatherproof Hard Case with Customizable Foam (10 x 9 x 7 Inch)
This Weatherproof Hard Case from Koah comes with customizable foam that lets you store and protect a wide range of equipment like action cameras, camera bodies, lenses, or ammunition. Plus, the fully customizable foam interior provides an extra level of shock resistance, ensuring further safety of your valuable optics and electronics. This hard case complies with the highest protection standards and is constructed from impact- and UV-resistant polypropylene material.
Completely Weatherproof Design
The Koah Weatherproof Hard Case comes with an IP67 rating to provide complete protection against dust and debris. It is also waterproof when submerged in up to 1 meter of water for up to 30 minutes. Additionally, it utilizes a pressure relief valve that allows for gradual pressure equalization, while its ergonomic, rubber-covered handle provides reliable grip in any weather condition.
Corel Photo Video Art Suite for Focus Camera (OEM Download Card)
The Corel Photo Video Art Suite for Focus Camera (OEM Download Card) is an essential software bundle for photo and video editing. This versatile kit will improve your visual communication, digital storytelling, and photo editing results. This is a perfect bundle for displaying your creativity. It comes complete with VideoStudio SE 2020, Painter Essentials 7, PaintShop Pro 2021, and AfterShot Pro 3.
Corel VideoStudio SE 2020
Corel VideoStudio SE 2020 is the fun and easy video editing software designed to transform your photos & videos into stunning movies. This version has new additions such as new titles and creative content, streamlined editing tools and new smart slideshow and video tools. This program has also been optimized for 4K displays. Both new and seasoned users will love the flexibility and customization that VideoStudio has to offer. Flip, zoom, spin, or whip between scenes with Seamless Transitions that add excitement and energy to your cuts. Just align similar colors or objects to create a smooth and artful transition between imagery. Choose from templated transitions for immediate results or dive in deeper and create custom Seamless Transitions. Tell your story from multiple angles. Easily combine, sync, and edit footage from multiple cameras and select the angle you want to show as your video plays.
Corel Painter Essentials 7
Start your creative journey with Painter Essentials 7, the best paint program for beginners to explore and expand artistic curiosity using impressive, easy-to-learn tools. Produce incredible photo art with ease by converting your favorite photos into paintings using neural networking and the strength of Painter's brush engine! Choose from an impressive range of AI styles for photo painting, including Bold Watercolor, Colored Pencil, Colorful Dab's, Impressionist, Smooth Acrylic, Van Gogh, Watercolor Portrait, and Charcoal Drawing. Produce photo art with ease by converting your favorite photos into paintings using the leading-edge AI and SmartStroke technology in Painter Essentials 7. Choose from a wide range of auto-painting styles and, with one click, produce stunning results.
Corel PaintShop Pro 2021
With creativity at its core, PaintShop Pro 2021 offers impressive new creative content and applies Artificial Intelligence and Deep Learning to deliver innovative artistic presets. Enjoy complete control over your RAW images with PaintShop Pro Camera RAW LAB, including before and after views, and a large preview option. Combine multiple exposures of the same scene to create a single, stunning, HDR photo with intense visual contrast. Apply Lens Corrections tools automatically to correct the distortions, vignetting, and chromatic aberrations that are commonly introduced by most camera lenses. New features have been added like SmartClone, a Refine brush, and Depth of Field. Performance and stability have been refined and the Photography Workspace has been simplified for quick photo editing.
Corel AfterShot Pro 3
Edit faster, deliver higher quality images sooner and get back behind the camera where you belong with Corel AfterShot Pro 3. Brand and protect your work with new Watermarking. Enhanced Highlight Recovery, including a range control, helps you regain more detail in overexposed images. Save editing time with new Blemish Remover tools, comprehensive batch processing, and a new Image Preset Library; after all, time is money. Protect and promote your work with versatile Watermarking features. Deter unauthorized copying, brand your photos with your logo or contact info, or add text and graphics. Apply watermarks to individual photos or batches, and easily adjust the size, rotation, position, transparency, and more.
Ratings and reviews
Sony Alpha a7R III A Full-Frame Mirrorless ILC (Body) with Sigma MC11 Adapter for Canon EF Lenses
Sony Alpha a7R III A Full-Frame Mirrorless ILC (Body) with Sigma MC11 Adapter for Canon EF Lenses
---