65a.png
65b.png
65c.png
Swarovski ATX / STX / BTX Arca Swiss Objective Module (65mm/Green)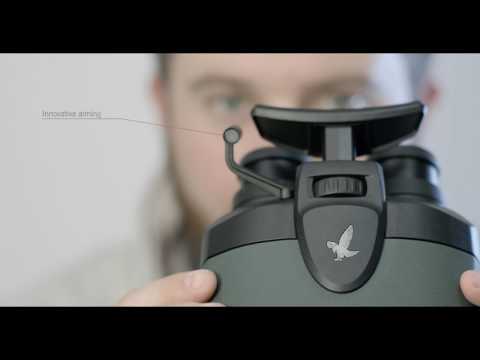 Product highlights:
25 to 60x magnification in 65mm objective lens
124 to 68-inch and 2.37 to 1.30-deg field of view
Swaroclean technology - Fluoride filled HD lenses
Swarotop, Swarodur, Swaroclean lens coatings
57 to 71 degree apparent field of view
26.9 feet shortest focusing distance
Watertight up to 13 feet
Lightweight and durable
---
Need help deciding?
Contact us right now!
Call or chat with one of our experts.
In the box
Swarovski ATX / STX / BTX Arca Swiss Objective Module (65mm/Green)
Swarovski ATX / STX / BTX Arca Swiss Objective Module (65mm/Green)
Limited 10-Year Warranty
Swarovski ATX / STX / BTX Arca Swiss Objective Module (65mm/Green)
Taking functionality to a new level: the ATX/STX/BTX spotting scope system combines exceptionally flexible modularity with optical perfection. The objective lens can be changed to suit any viewing situation. Extreme detail recognition at crucial moments thanks to Swarovision technology and total ease of use ensure fascinating experiences in the great outdoors. The new modular design offers previously unimagined flexibility and you are free to choose the perfect solution as the situation dictates. In collaboration with experts, Swarovski developed digiscoping adapters that open up a new realm of ways in which to observe and share the most beautiful moments. Perfectly designed down to the smallest detail, you will be equipped for any situation.
65mm Objective Module
The 65 mm objective module is perfect for those who want a lightweight device that offers outstanding optical performance, a large field of view, and impressive close-range focusing.
Swarovision
The Swarovision technology redefined the concept of optical quality. Field Flattener lenses provide unprecedented peripheral definition, fluoride-containing HD lenses minimize color fringing, while optimized coatings ensure maximum color fidelity. Large eye relief offering a full field of view for those wearing eye glasses.
Coating
The enhanced lens and Swarobright, Swarotop and Swarodur prism coatings guarantee excellent color reproduction at a high transmission level. Swaroclean, the coating on the outer surface of the lens, provides a non-stick effect.
Ratings and reviews
Swarovski ATX / STX / BTX Arca Swiss Objective Module (65mm/Green)
Swarovski ATX / STX / BTX Arca Swiss Objective Module (65mm/Green)
---