Tamron 70-300mm F/4.5-6.3 Di III RXD for Full-Frame and APS-C Sony Mirrorless Cameras (Model A047)
6bb8ac50042179a96d2adb09154a2fe491829598b1f4234257e8e2260b00d914-82457e65ed7b1c05.jpg
a39c82cb38fd7153105aa0d22d842e424473b6230718cc9dafb7490315851702-e0eb6af5b2ab40be.jpg
0b8ff0b032f02b3faaa8c5a2c5697e41c7f740b8175bdbd07382502137c02535-839366e6c8d53aa9.jpg
23f368573b74fed8ce56c515e74a4a6e64794f185332bb1d46219a57aec6aed8-07397bc72651abeb.jpg
df8c4398b4c314c88ba20fde17f670699494bee5684d441f0982aa2ccb5c4b55-b93940691be38a13.jpg
557e0120602a6840edce91b64ef860b63eb0a70178afebf68cf08b3d5f938aa3-232236e029e2786b.jpg
3c6011b5739b46fa4257eeb69ad980aec3d1ba3d087cf1cfd7e9d9a7f9d9e1ec-df22c35c44c2f1dc.jpg
df60261f3268cc5c9202b1fd4f3f72962941ecef9339b9a62d03a7988c724963-1c0b5952255857a6.jpg
74a0880a809e26add418ebb8202cd2427465de26221146ead57415e061c8a759-ed4d07dcdfc48146.jpg
Tamron 70-300mm F/4.5-6.3 Di III RXD for Full-Frame and APS-C Sony Mirrorless Cameras (Model A047)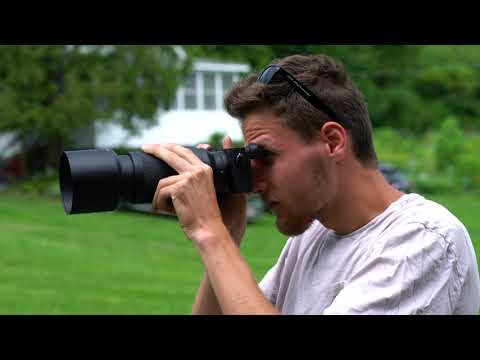 Product highlights:
Light and compact telephoto zoom lens
For Sony full-frame and APS-C mirrorless cameras
Fast Hybrid AutoFocus
Eye Auto Focus
Direct Manual Fovus
In-camera lens correction
15 elements in 10 groups that lets you focus on creativity
Up-close shooting performance (31.5" / 1:9.4 Wide & 59.1" / 1:5.1 Tele)
RXD stepping motor unit is exceptionally quiet
67mm filter diameter
Moisture-Resistant Construction
FREE items included
Limited-time offer
Valued at:

$74.97
Free
Koah Holster Camera Case and Accessory Bundle for DSLR, Mirrorless, and Camcorders
Free
Koah Pro 2-in-1 Aluminum Shell OTG Dual Slot SD Card Reader and Rugged Memory Storage Carrying Case
Free
Koah Photography Backdrop Boards with Tote Bag (13 x 13-Inch Set with 7 Designs)
---
---
---
Need help deciding?
Contact us right now!
Call or chat with one of our experts.
In the box
Tamron 70-300mm F/4.5-6.3 Di III RXD for Full-Frame and APS-C Sony Mirrorless Cameras (Model A047)
Tamron 70-300mm F/4.5-6.3 Di III RXD for Full-Frame and APS-C Sony Mirrorless Cameras (Model A047)
Lens Cap
Lens Hood
Tamron 70-300mm F/4.5-6.3 Di III RXD for Full-Frame and APS-C Sony Mirrorless Cameras (Model A047)
The 70-300mm F/4.5-6.3 Di III RXD (Model A047) is a telephoto zoom lens for Sony full-frame E-mount mirrorless cameras. It incorporates advanced technologies to let you capture high-quality images effortlessly. It boasts a length of just 5.8 inches with a maximum diameter of 77mm, and weighs just 19.2 oz., which makes it one of the world's smallest and lightest lenses. Tamron has paid special attention to resolving power and uses special lens elements arranged perfectly to correct chromatic as well as other types of aberration. You will be able to enjoy stunning images with excellent bokeh effects that are a hallmark of telephoto lenses. The RXD (Rapid eXtra-silent stepping Drive) unit of this lens is a high-speed precision AF drive system that offers remarkable performance with quiet operation. This lens can be used flexibly to capture landscapes, sports, wildlife, pets, action sequences, and more. It is also ideal for portrait photography, casual snapshots and mobile, handheld shooting. This Tamron lens is compatible with full-frame cameras and works very well with APS-C mirrorless cameras. It provides a 105-450mm equivalent field-of-view.
High Quality Images with Beautiful, Dreamy Bokeh
Featuring 15 elements in 10 groups, this lens has Low Dispersion (LD) lens elements arranged optimally. Axial chromatic aberration has been eliminated as well. The 300mm end receives particularly frequent use in a telephoto zoom and offers stunning high-resolution performance. The image quality remains consistent from the center all the way to the corners. You can also capture stunning bokeh effects with this lens.
Superb Auto Focus Keeps it Sharp and Quiet
The auto focus drive deploys the advanced RXD (Rapid eXtra-silent stepping Drive) stepping motor unit that uses an actuator to let you control the rotational angle of the motor accurately. This allows it to focus without passing through a reduction gear. Thanks to its built-in sensor, the position of the lens can be detected with a high degree of accuracy. It also facilitates super-fast, precise autofocus that allows for crystal-clear images when you're recording images or videos while on the move. Since the lens offers whisper-quiet operation, the noise of the focus motor is not picked up in your videos.
67mm Filter Size for a Unified System of Lenses
You can combine the 70-300mm F4.5-6.3 lens with a number of other Tamron 67mm filter lenses to increase the range of your photography. The shared 67mm filter size facilitates efficiency in use of filters. This means you can share the same polarizer or other filters and lens caps between models.
Ratings and reviews
Tamron 70-300mm F/4.5-6.3 Di III RXD for Full-Frame and APS-C Sony Mirrorless Cameras (Model A047)
Tamron 70-300mm F/4.5-6.3 Di III RXD for Full-Frame and APS-C Sony Mirrorless Cameras (Model A047)
---