Tilta Camera Cage Basic Kit with Modular Design for Sony FX3 and FX30 V2 (Black)
Tilta Camera Cage Basic Kit with Modular Design for Sony FX3 and FX30 V2 (Black)
Tilta Camera Cage Basic Kit with Modular Design for Sony FX3 and FX30 V2 (Black)
Tilta Camera Cage Basic Kit with Modular Design for Sony FX3 and FX30 V2 (Black)
Tilta Camera Cage Basic Kit with Modular Design for Sony FX3 and FX30 V2 (Black)
Tilta Camera Cage Basic Kit with Modular Design for Sony FX3 and FX30 V2 (Black)
Tilta Camera Cage Basic Kit with Modular Design for Sony FX3 and FX30 V2 (Black)
Tilta Camera Cage Basic Kit with Modular Design for Sony FX3 and FX30 V2 (Black)
Tilta Camera Cage Basic Kit with Modular Design for Sony FX3 and FX30 V2 (Black)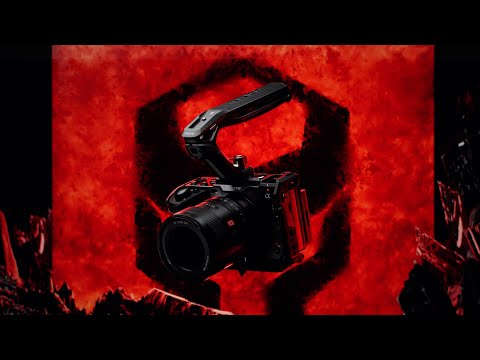 Product highlights:
Acts as protective armor for Sony FX3 and FX30
Minimizes wear and supports accessories
Mounting via top plate NATO rail and cold shoe receivers
Arca baseplate supports transitions to Ronin series gimbals
Nato top handle provides flexibility when operating-handling
Cable clamp secures cables with a thumb screw design
Lightweight integrated modular design
Compatible with XLR handle
Comes in a Black finish
Pay over time for orders over $300 with Affirm.
---
---
---
Need help deciding?
Contact us right now!
Call or chat with one of our experts.
In the box
Tilta Camera Cage Basic Kit with Modular Design for Sony FX3 and FX30 V2 (Black)
Tilta Camera Cage Basic Kit with Modular Design for Sony FX3 and FX30 V2 (Black)
Tilta Xeno Top Handle (NATO)
LWS Baseplate Adapter Type III
Tilta Universal 15mm LWS Baseplate
2 x Aluminum Rod 15 x 200mm (Silver, R15-200-S)
Limited 2-Year Warranty
Tilta Camera Cage Basic Kit with Modular Design for Sony FX3 and FX30 V2 (Black)
Unleash the power of your FX3 or FX30 with the new and improved Tilta Basic Camera Cage Kit for Sony FX3 and FX30 V2. This Full Cage in Black finish features many ways to mount various accessories, such as 1/4-inch-20 and 3/8- inch-16 threads with various locating points, two cold shoe receivers, a NATO Rail for Top Handles, and mounting points for Single Rod Holders. This new design is incredibly modular, allowing for different sides of the cage to be removed or added to accommodate different shooting scenarios. This is specifically useful in situations where weight is a concern, such as when using a gimbal or accessories like the XLR Top Handle, which this cage is fully compatible with. The cage now features three individual mounting screws, which greatly increases the connection between the camera body and the cage. This ensures any accessories mounted via the cage, such as wireless follow focus motors, will limit the camera's front twisting within the cage itself.
Xeno Top Handle
Included in this Basic Kit is the ergonomic Xeno Top Handle, which mounts via NATO Rail and offers improved handling and operation via its new design with increased clearance. This handle features a variety of mounting points, such as 1/4-inch -20 threads and a Cold Shoe Receiver, perfect for mounting an external monitor. Rounding out the kit is the Universal 15mm LWS Baseplate, which supports dual 15mm rods and rod-based accessories such as follow focus systems or matte boxes. This baseplate utilizes a DJI Standard ARCA Receiver for seamless transitions to Ronin Series Gimbals, while the bottom plate is compatible with the Tilta Standard Dovetails and features 1/4-inch-20 and 3/8-inch-16 threads.
Integrated Modular Design
The top module is individually removable and is compatible with the original XLR audio handle. The L-Bracket is removable and can be used as a half cage.
Lightweight Design
The top plate is attached to a handle, allowing flexible switching between horizontal and vertical orientations.
Convenient Arca-Swiss Quick Release Design
The bottom of the camera cage features an Arca-Swiss compatible design for quick installation on baseplates and gimbals. Please note this cage uses DJI's Standard for ARCA. Compatibility with other standards is not guaranteed.Custom Fit Design with Easy Access
Easy access to camera ports, tally light, battery chamber, and flip screen.
Fully Armed and Ready For Action
It is compatible with various accessories with a full cage, allowing for flexible combinations.
Primed For Recording
Assembling a side handle enables dual-handed shooting with a half cage.
Multi-Angle Security
The camera body can be secured via three mounting screws on the left, right, and bottom.
Cable Clamp with Easy Assembly
Easily secure a cable clamp with a thumb screw.
Compatible with XLR Handle
It fits perfectly with the original XLR handle.
Ratings and reviews
Tilta Camera Cage Basic Kit with Modular Design for Sony FX3 and FX30 V2 (Black)
Tilta Camera Cage Basic Kit with Modular Design for Sony FX3 and FX30 V2 (Black)
---