Vortex VHS-4310 Viper HS-T 6-24x50 Riflescope with VMR-1 Reticle (MRAD) and Hat
3283c7a78188a5924594c16c9575857262d893075aaaa77303eed9288dca1cda-005bfa68d0eea448.jpg
Vortex VHS-4310 Viper HS-T 6-24x50 Riflescope with VMR-1 Reticle (MRAD) and Hat
Vortex VHS-4310 Viper HS-T 6?24x50 Riflescope with VMR-1 Reticle (MRAD)
f5853a957be77c30d5620d29b79e28750d9f5e3e098d5cdc4092488b80ebcfd2-d5ad677c8d02ac8a.jpg
Vortex Logo Hat (Black Camo)
Vortex VHS-4310 Viper HS-T 6?24x50 Riflescope with VMR-1 Reticle (MRAD)
Vortex Logo Hat (Black Camo)
Vortex VHS-4310 Viper HS-T 6-24x50 Riflescope with VMR-1 Reticle (MRAD) and Hat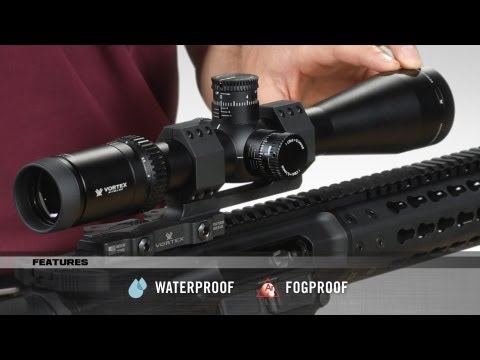 Product highlights:
6-24x magnification in 50mm objective lens
VMR-1 MRAD reticle
Second focal plane reticle
30mm main tube diameter
Extra-low dispersion glass lens elements
XR Plus fully multi-coating
Waterproof/fogproof/shockproof
Anodized aluminum housing
Starting at $64/mo or 0% APR.
---
---
---
Need help deciding?
Contact us right now!
Call or chat with one of our experts.
In the box
Vortex Viper HS-T 6-24x50 Riflescope (VMR-1 MRAD Reticle)
Vortex Viper HS-T 6-24x50 Riflescope (VMR-1 MRAD Reticle)
4-inch Sunshade
Protective Lens Caps
CRS Shims
Lens Cloth
VIP Unconditional Lifetime Warranty
Vortex Logo Hat (Black Camo)
Vortex VHS-4310 Viper HS-T 6-24x50 Riflescope with VMR-1 Reticle (MRAD) and Hat
Tree stands to mountain tops, bolt guns to ARs, the Viper HS-T from Vortex is ideal for a wide range of shooting applications. This bundle from Focus Camera includes the Vortex VHS-4310 Viper HS-T 6?24x50 Riflescope with VMR-1 Reticle (MRAD) and a cap.
Vortex Viper HS-T 6-24x50 Riflescope (VMR-1 MRAD Reticle)
Vortex Optics riflescopes boast extreme durability, high mechanical precision, and superior high-definition optics. The Viper HS-T 6-24x50 Riflescope was carefully crafted and meticulously designed to make this rifle scope the ideal optical solution for long-range tactical applications. The Viper HS-T 6-24x50 Riflescope (VMR-1 MRAD Reticle) brings you exceptional image quality thanks to the XD (extra-low dispersion) optical glass. The 50mm objective lens features a VMR-1 reticle that offers shooters highly functional, intuitive, and detailed hold points, yet remains uncluttered for optimal viewing.
Superior Optics
Viper HS-T 6-24x50 Riflescope lenses are fully multi-coated with XR Plus anti-reflection coatings for maximum light transmission and minimum glare on all air-to-glass surfaces. The XD glass provides higher color contrast, sharper images, and superior light transmission.
VMR-1 MRAD Reticle
The VMR-1 MRAD Reticle is constructed in the second focal plane and maximizes long-distance shooting and ranging abilities for your Viper HS-T Riflescope. It also features an adjustment graduation level of just 0.1 MRAD. The Vortex's crosshair was carefully designed for optimum balance between precision aiming and light visibility. The VMR-1 has a max windage adjustment level of 19 MRAD and a max elevation adjustment level of 19 MRAD.
Durable Build
Constructed out of aircraft-grade aluminum, this Vortex Optics Riflescope has a tube size diameter of 30mm in a single-piece tube designed to maximize alignment for improved accuracy and optical performance. A tough hard-coat anodized exterior combines with ArmorTek exterior coating to help protect your scope protects against bumps, bruises, scratches, oil, and dirt. O-ring seals and Argon gas purging create a waterproof, dustproof, and shockproof body.
Internal Mechanisms
Exposed tactical turrets give you extreme control for fast and accurate elevation and wind adjustments thanks in-part to the integrated locking mechanism that prevents accidental adjustments. The turrets' CRS (Customizable Rotational Stop) Zero Stop mechanism prevents the turret from dialing below sight-in range. The Precision-Force Spring System ensures maximum repeatability and ease of adjustment in the erector-spring system while the Precision-Glide Erector System ensures components of the zoom lens mechanism glide smoothly and cleanly through the entire magnification range.
Vortex Logo Hat (Black Camo)
Enjoy a fit that's just right for you with a high-quality cap and a design fitting for Vortex Nation. The Vortex Logo Hat (Black Camo) will have you rocking a sporty yet casual look that's perfect for hunting season. Designed like a traditional baseball hat, it also features an adjustable back closure for a snug fit, a visor to shield your eyes from the sun, and is embroidered and made of cotton. Wash it by hand when it gets dirty from a day out on the field.
Ratings and reviews
Vortex VHS-4310 Viper HS-T 6-24x50 Riflescope with VMR-1 Reticle (MRAD) and Hat
Vortex VHS-4310 Viper HS-T 6-24x50 Riflescope with VMR-1 Reticle (MRAD) and Hat
---