Vortex Viper HD 20-60x85 Spotting Scope (Angled) with Light Tripod and Hat
53dc7d70ea27d1693abf68ce9a1ea7d98bb26ff16e32257c1a46c1ae5a71943b-cb8db4c77c936042.jpg
62b302a9ad249777ef6133391877e3586ef1aeb871ebc9934e0b936e60cf0124-d7858a09489b2b8c.jpg
1ed683efccda153aac3879bf1518531494b6856d4be0cc0c68d8470bb3ee1d38-3e610e879c74be47.jpg
Vortex Logo Hat (Black Camo)
Manfrotto Compact Light Tripod (Black)
Vortex Viper HD 20-60x85 Spotting Scope (Angled)
Vortex Viper HD 20-60x85 Spotting Scope (Angled)
Vortex Viper HD 20-60x85 Spotting Scope (Angled) with Light Tripod and Hat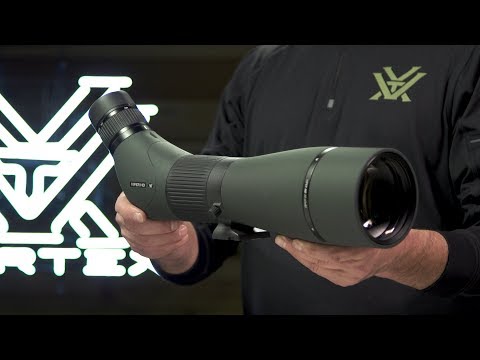 Product highlights:
20-60x magnification
85mm objective lens
Apochromatic design
Porro prism design
Premium HD extra-low dispersion glass
XR fully multi-coating
Waterproof, fogproof and shockproof
ArmorTek exterior coating
Adjustable eyecup
Starting at $82/mo or 0% APR.
---
---
---
Need help deciding?
Contact us right now!
Call or chat with one of our experts.
In the box
Vortex Viper HD 20-60x85 Spotting Scope (Angled)
Vortex Viper HD 20-60x85 Spotting Scope (Angled)
Eyepiece cap
Objective lens cover
Custom fitted case
VIP Unconditional Lifetime Warranty
Vortex Cap (Color May Vary)
Koah Perihelion Professional 5' Lightweight Aluminum Camera Tripod with 360-Degree Ball Head
KOAH Perihelion Professional 5' Tripod with 360-Degree Ball Head
Carrying Case
Koah 1-Year Warranty
Vortex Viper HD 20-60x85 Spotting Scope (Angled) with Light Tripod and Hat
A high-end spotter, without the high-end price tag, the new-for-2018 Viper HD Spotting Scope series stands poised to dominate as a best-in-class-optic. Packed with features and incredible optical performance hunters and shooters are sure to appreciate, these spotters bring far of subjects in for a closer look - and do so with impressive clarity, resolution and color fidelity. The ultra-smooth, fluid, and sleek helical-style focus, dials in your image for ultra-sharp viewing, as well as keeps the spotters profile trim for ultimate packability. Take to the hills and visually tear them apart with a Viper HD.
Vortex Viper HD 20-60x85 Spotting Scope (Angled)
Vortex Optics has set the highest standards among spotting scopes in the industry. The Viper HD 20-60x85 Spotting Scope brings you high end, high quality optics without the high price tag. Packed with incredible optical performance and an abundance of features, the Viper HD is the ideal spotter for hunters and shooters. Premium high density (HD) extra-low dispersion optical glass delivers impressive resolution, limited chromatic aberration, and edge-to-edge sharpness. The 85mm objective lens is ideal for low-light conditions and features a special apochromatic design (APO) to deliver images with a natural color balance. The Vortex Viper HD Spotting Scope comes with Vortex Optics' VIP Warranty.
Superior Optics
Viper HD 20-60x85 Spotting Scope lenses are multi-coated with XR Plus anti-reflection coatings on all air-to-glass surfaces for maximum light transmission and minimum glare. The HD lenses combine with the APO system for higher color contrast, sharper images, and superior light transmission. Lenses with Dielectric Reflective Multilayer Coating provide critical low light performance by enhancing light transmission for more game-spotting opportunities. Plasma technology provides a cutting edge coating application process for unparalleled coating durability and performance. The Viper HD Spotting Scope contains a porro prism design with an 85mm objective lens that has a 20-60x magnification.
Durable Build
The Viper HD is built in an angled body design that allows for an overall lower mounting height. This maximizes stability in wind and gives you better comfort when in use over long periods. The porro prism design gives you maximum image quality and superior performance. ArmorTek exterior coating protects against scratches, oil, and dirt. O-ring seals prevent moisture and debris from penetrating the body. Argon gas purging prevents internal fogging. The waterproof, dustproof, and shockproof body is housed in a compact size while delivering an extremely wide field of view so that you never miss a detail.
Convenience
Viper HD 20-60x85 Spotting Scopes feature adjustable eyecups that you can twist up and down for precise setting that maximizes your comfort. Helical Focus allows for fast and fine adjustments. A built-in sunshade significantly reduces glare and shields the objective lens from rain and snow. A rotating tripod ring provides adjustable viewing angles.
Vortex Cap (Color May Vary)
So, you like to wear ball caps. Plus, you can't stand it when you try to spy on something and your dang forehead sticks out, giving you away before your eyes even make it around the corner. As always, Vortex has got you covered. Look great in this Vortex cap, and keep your head hidden when it's time to go stealth.
The Vortex cap has an adjustable hook-and-loop back closure, is embroidered and made of cotton. Wash it by hand when it gets dirty from a day out on the field.
Koah Perihelion Professional 5' Lightweight Aluminum Camera Tripod with 360-Degree Ball Head
Lightweight, portable and sleek, the Koah Perihelion Professional 5' Tripod is a reliable accessory for the modern photographer. Just like its predecessor, the Aphelion, the Perihelion features a 360-degree ball head that helps capture beautiful panoramas. And it inverts and folds for easy carrying on the go.
Increased Stability
With a load capacity of 33 pounds, the Koah Perihelion Professional 5' Tripod provides security and stability for your DSLR, mirrorless or smartphone camera. An attached hook lowers the center of gravity for increased stability. The Koah Perihelion tripod is built with a lightweight, tough and reliable aluminum alloy for extra strength and durability.
Compact and Flexible
The tripod can be extended up to 5 feet tall or collapsed to just 17 inches. The twist-lock legs invert and can be folded back 180 degrees, allowing easy carrying and storage. The center axis can also be inverted, allowing excellent macro photography. The metal ball head can be rotated 360 degrees, helping to expand camera activity range for panoramic shooting. The bubble level helps with judgment and accurate composition.
Detachable Monopod
Turn this Koah pro tripod into a monopod or walking stick to make your photography more diverse. The monopod satisfies your needs during high-angle tilt shooting and low-angle shooting.
Ratings and reviews
Vortex Viper HD 20-60x85 Spotting Scope (Angled) with Light Tripod and Hat
Vortex Viper HD 20-60x85 Spotting Scope (Angled) with Light Tripod and Hat
---