Vortex Viper HS 4-16x50mm Riflescope with Dead-Hold BDC Reticle (MOA) and Hat Bundle
Vortex Viper HS 4-16x50mm Riflescope with Dead-Hold BDC Reticle (MOA) and Hat
4a803eb43650e8301bdc19b99c309629855e6ac1cbe91c7514a5e3c0cf037474-e25aed53ed2be372.jpg
a0f87595f39395dfa6912cc9f7b9e6f6e80aa094af61e5cc35a80e89b31db6e0-e7d3ff4dd4572ade.jpg
73daa52f0290f76c6de94a5dfcefce6be24bcae33e93e1fff97004d115ae1d0d-0ccd5b1c5083dd65.jpg
da33ccd8958647f0b968503c3e315a5ca34c1363a75242de85a6fcc1f8b53b92-433ea24ef9a30f6c.jpg
fe9f55e5e10fc60ce1efac85ef1a52d180bf4cc0470919978f6b907f32ad3363-b9de5ca1f351016d.jpg
84322a26b7802814ca70e62a9b7cc45fdcd1fb298a7e5ea3ee81c89fb4fbd7fa-3c34a5811df2f002.jpg
8aadebbf4e8c3a12d332f1b4c852cd5f113be59126e8254f620a2414a230564a-3fa9b9a9afd1561c.jpg
Vortex Viper HS 4-16x50mm Riflescope with Dead-Hold BDC Reticle (MOA) and Hat Bundle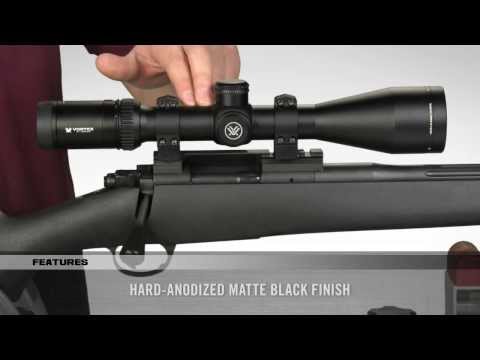 Product highlights:
4-16x magnification in 50mm objective lens
Dead-hold BDC MOA Reticle
Second focal plane reticle
30mm main tube diameter
Extra-low dispersion glass lens elements
XR plus fully multi-coating
Waterproof/fogproof/shockproof
Anodized aluminum housing
Starting at $55/mo or 0% APR.
---
---
---
Need help deciding?
Contact us right now!
Call or chat with one of our experts.
In the box
Vortex Viper HS 4-16x50 Riflescope (Dead-Hold BDC MOA Reticle)
Vortex Viper HS 4-16x50 Riflescope (Dead-Hold BDC MOA Reticle)
Protective lens caps
4-inch sunshade
Lens cloth
VIP Unconditional Lifetime Warranty
Vortex Logo Hat (Black Camo)
Vortex Viper HS 4-16x50mm Riflescope with Dead-Hold BDC Reticle (MOA) and Hat Bundle
An evolutionary upgrade, Vortex Viper HS 4-16 x 50 riflescopes with Dead-Hold BDC reticle offer hunters and shooters an array of features sure to be well received. This bundle from Focus Camera gives you the Vortex Viper HS 4-16x50 Riflescope (Dead-Hold BDC MOA Reticle) and a logo hat (black camo)
Vortex Viper HS 4-16x50 Riflescope (Dead-Hold BDC MOA Reticle)
Vortex Optics riflescopes boast extreme durability, high mechanical precision, and superior high-definition optics. The Viper HS 4-16x50 Riflescope was carefully crafted and meticulously designed to make this rifle scope the ideal optical solution for a wide range of tactical applications. The Viper HS 4-16x50 Riflescope (Dead-Hold BDC MOA Reticle) brings you exceptional image quality thanks to the XD (extra-low dispersion) optical glass. The 50mm objective lens features a BDC reticle that offers shooters highly functional, intuitive, and detailed hold points, yet remains uncluttered for optimal viewing. The Vortex Viper Riflescope comes with Vortex Optics' VIP Warranty.
Superior Optics
Viper HS 4-16x50 Riflescope lenses are fully multi-coated with XR Plus anti-reflection coatings for maximum light transmission and minimum glare on all air-to-glass surfaces. The XD glass provides higher color contrast, sharper images, and superior light transmission. The glass-etched reticle was precision etched in the second focal plane for an image that always maintains the same ideally-sized appearance. It designed to provide precise aiming even at the longest range and lowest light conditions.
Dead-Hold BDC Reticle
The Viper's Dead-Hold BDC aiming reticle is designed to help eliminate guesswork on holdover and windage corrections. This type of reticle is good for hunting or other types of shooting where you'll be aiming at targets across very long distances. The Dead-Hold reticle can be used effectively with high powered rifles, rimfire rifles, black powder rifles and slug shotguns. The BDC Reticle is constructed in the second focal plane and maximizes long-distance shooting and ranging abilities for your Viper HS Riflescope. The reticle was # marked using MOA based subtension lines as a reference for bullet-drop as well as bullet drift in windy conditions; the ultra-precision laser etching on the glass reticle is kept to the tightest tolerances possible. The BDC reticle has a max windage adjustment level of 50 MOA and a max elevation adjustment level of 50 MOA.
Durable Build
Constructed out of aircraft-grade aluminum, this Vortex Optics Riflescope has a tube size diameter of 30mm in a single-piece tube designed to maximize alignment for improved accuracy and optical performance. A tough hard-coat anodized exterior combines with ArmorTek exterior coating to help protect your scope protects against bumps, bruises, scratches, oil, and dirt. O-ring seals and Argon gas purging create a waterproof, dustproof, and shockproof body.
Internal Mechanisms
Capped tactical turrets give you extreme control for fast and accurate elevation and wind adjustments thanks in-part to the integrated locking mechanism that prevents accidental adjustments. The Precision-Force Spring System ensures maximum repeatability and ease of adjustment in the erector-spring system while the Precision-Glide Erector System ensures components of the zoom lens mechanism glide smoothly and cleanly through the entire magnification range.
Vortex Logo Hat (Black Camo)
Enjoy a fit that's just right for you with a high-quality cap and a design fitting for Vortex Nation. The Vortex Logo Hat (Black Camo) will have you rocking a sporty yet casual look that's perfect for hunting season. Designed like a traditional baseball hat, it also features an adjustable back closure for a snug fit, a visor to shield your eyes from the sun, and is embroidered and made of cotton. Wash it by hand when it gets dirty from a day out on the field.
Ratings and reviews
Vortex Viper HS 4-16x50mm Riflescope with Dead-Hold BDC Reticle (MOA) and Hat Bundle
Vortex Viper HS 4-16x50mm Riflescope with Dead-Hold BDC Reticle (MOA) and Hat Bundle
---