Vortex Viper PST Gen II 3-15 x 44mm FFP Riflescope with Vortex Logo Hat Bundle (Black Camo)
3905453ca28ef258f84c35060775dc01c4a9027475bee42fea137028aab9b470-b9a990e26aaac79b.jpg
Vortex Logo Hat (Black Camo)
Vortex Viper PST Gen II 3-15x44mm Riflescope (EBR-2C MRAD Reticle)
Vortex Viper PST Gen II 3-15x44mm Riflescope (EBR-2C MRAD Reticle)
Vortex Viper PST Gen II 3-15x44mm Riflescope (EBR-2C MRAD Reticle)
Vortex Viper PST Gen II 3-15x44mm Riflescope (EBR-2C MRAD Reticle)
Vortex Viper PST Gen II 3-15x44mm Riflescope (EBR-2C MRAD Reticle)
Vortex Viper PST Gen II 3-15x44mm Riflescope (EBR-2C MRAD Reticle)
Vortex Logo Hat (Black Camo)
Vortex Logo Hat (Black Camo)
Vortex Viper PST Gen II 3-15 x 44mm FFP Riflescope with Vortex Logo Hat Bundle (Black Camo)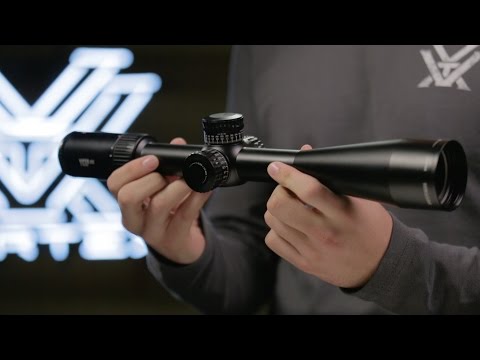 Product highlights:
3-15x magnification in 44mm objective lens
Illuminated EBR-2C MRAD reticle
First focal plane reticle
30mm diameter single-piece tube
Premium extra-low dispersion glass
Fully multi-coated for maximum brightness
Waterproof, fogproof and shockproof
Precision-Force Spring System
Precision-Glide Erector System
---
Need help deciding?
Contact us right now!
Call or chat with one of our experts.
Vortex Viper PST Gen II 3-15 x 44mm FFP Riflescope with Vortex Logo Hat Bundle (Black Camo)
Vortex Optics riflescopes boast extreme durability, high mechanical precision, and superior high-definition optics. The Viper PST Gen II 3-15x44 Riflescope (EBR-2C MRAD Reticle) brings you exceptional resolution and color fidelity thanks to the XD (extra-low dispersion) optical glass. The 44mm objective lens excels in low-light conditions to help give you and your rifle the upper-hand in every situation from close-quarters to long-range. The Vortex Viper Riflescope comes with Vortex Optics' VIP Warranty.
Superior Optics
XR Plus anti-reflection multi-coatings are applied to the extra-low dispersion glass lenses to deliver maximum light transmission and minimum glare on all air-to-glass surfaces. The XD glass provides higher color contrast, sharper images, and superior light transmission. The glass-etched illuminated reticle was etched in the first focal plane and designed to provide precise aiming even in low light conditions.
EBR-2C MRAD Reticle
The EBR-2C (Enhanced Battle Reticle) is constructed in the first focal plane and was designed to maximize long-distance shooting and ranging abilities for your Viper PST Gen II Riflescope. The illuminated reticle was marked using MRAD based subtension lines for ranging, holdover, and windage corrections; the ultra-precision laser etching on the glass reticle is kept to the tightest tolerances possible. The Vortex Optics rifle scope's fully-illuminated crosshair was carefully designed for optimum balance between precision aiming and light visibility. The EBR-2C has a max windage adjustment level of 11 MRAD and a max elevation adjustment level of 22 MRAD.
Durable Build
This 30mm diameter single-piece tube was constructed out of aircraft-grade aluminum and designed to maximize alignment for improved accuracy and optical performance. A hard-coat anodized exterior helps protect your scope against bumps and bruises and camouflages your position. O-ring seals and Argon gas purging create a waterproof, dustproof, and shockproof body.
Internal Mechanisms
Exposed tactical turrets give you extreme control for fast and accurate elevation and wind adjustments thanks in-part to the integrated locking mechanism that prevents accidental adjustments. The turrets RZR Zero Stop mechanism prevents the turret from dialing below sight-in range. The Precision-Force Spring System ensures maximum repeatability and ease of adjustment in the erector-spring system while the Precision-Glide Erector System ensures components of the zoom lens mechanism glide smoothly and cleanly through the entire magnification range.
Ratings and reviews
Vortex Viper PST Gen II 3-15 x 44mm FFP Riflescope with Vortex Logo Hat Bundle (Black Camo)
Vortex Viper PST Gen II 3-15 x 44mm FFP Riflescope with Vortex Logo Hat Bundle (Black Camo)
---