4e617f0f33682771ea3a58dc2a018939632d889a26c2298f616063bfd6bd895b-b4aaf777abfb9871.jpg
467e7f697afcd19bdba122759e7c4e0f70205791cf438f968050de43a3f0a10e-46ec5ab9461efea0.jpg
499c931706b27fa3a2dbcd11af14ef102406493c80174488dc71d26875ec468c-1cad362d0e066823.jpg
2b632a7a1d13f7ed2de5a63291851bc834a2576cf8b13fcb265d967ba34823fe-7366d9625db08c61.jpg
4cf032cfb07704a50ab01459665ecd609b8e7c6b621a9f3f712f336da80fa31a-39361f370ebc4fc6.jpg
313750ea2463a5ec7c39bbe099b07d7e2f8757093c240806f426f4840768d5b9-b66ccb6d3807d7c6.jpg
8ce8842eadcb02158a9d8d866b8f5f16fc82a6b86f19689843b9e5bed1e34084-7f35d3ec21472dd6.jpg
Wacom Cintiq Pro 27 Creative Pen & Touch Display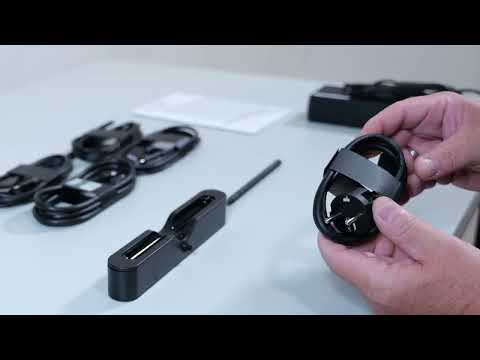 Product highlights:
26.9 inch Display Size
Maximum 120Hz Refresh Rate
98% DCI-P3, 99% Adobe RGB, and Pantone color gamuts
HDR Gamma support
Wacom Pro Pen 3 included
Productivity boost with ExpressKeys on-screen controls.
Press Sense and Natural Touch technology
Tilt Tracker captures your specially angled strokes for comfortable and accurate shading
Custom Nibs balance the feel and durability for different kinds of creativity
Lightweight Battery-Free Pen
Starting at $316/mo or 0% APR.
---
---
---
Need help deciding?
Contact us right now!
Call or chat with one of our experts.
In the box
Wacom Cintiq Pro 27 Creative Pen & Touch Display
Wacom Cintiq Pro 27 Creative Pen & Touch Display
Wacom Cintiq Pro 27
Wacom Pro Pen 3 with 2 extra grips, 3 extra button plates, and a balance piece
a detachable pen holder with 10 replacement nibs (5 standard, 5 felt) and nib removal tool
PVC-free USB-C to USB-C cable (1.8 m)
PVC-free USB-C to USB Standard A cable (1.8 m)
PVC-free HDMI cable (1.8 m)
PVC-free Mini DisplayPort to DisplayPort cable
PVC-free AC adaptor
Power cord (1.0 m)
Quick start guide
Wacom Cintiq Pro 27 Creative Pen & Touch Display
Effortlessly connected
Thanks to a feat of design, engineering, technology, and advice from leading professionals, creating with Wacom Cintiq Pro 27 is an effortless, harmonious experience. Everything about Wacom's most advanced pen display plunges you into your inspiration.
Bring power to your palettes
Dive into an astonishing breadth and depth of color, with realistic accuracy of 99% Adobe RGB and 98% DCI-P3 coverage and the capability to display over 1 billion colors. Our Pantone™ Validated and Pantone SkinTone™ Validated display lets you choose from presets for all relevant color spaces used in web design, print design, photography, and video. Combined with HDR Gamma support, beautiful 4K resolution, and 120HZ refresh rate, your eyes will fall in love with Wacom Cintiq Pro 27 over and over again.
More screen, more space
Larger screens usually take up more desk space. The super slim bezel on Wacom Cintiq Pro 27 along with the innovative position of the ExpressKeys™, combines for a smaller device that fits more desks and gives you more room to move freely as you create.
Morphs to the way you create with an improved and refined redesign
From the inside out, Wacom Pro Pen 3 can be configured to your favorite feel. With customizable weight, grip thickness, pen buttons, and center of balance find the configuration that suits your style. This tailor-made approach to design delivers an unforgettable creative experience.
Bring your ideas to life with a wave of your hand
​​Intuitive multi-touch gestures, like panning, zooming, and rotating, allow you to completely immerse yourself in your creative process. Seamlessly switching between touch gestures and pen strokes in a single move.
Create with full fluidity
Engineered to let professionals work and move in complete harmony, Wacom Cintiq Pro 27 requires either the Wacom Cintiq Pro 27 Stand* or a compatible VESA 100 monitor arm*. The Wacom Cintiq Pro 27 Stand is designed specifically to bring maximum comfort, flexibility, and stability to any desktop studio or remote workspace and allows for rapid adjustment of the height, angle, or up to 20 degrees** of rotation in each direction for drawing with natural hand movements.
*Required stand or monitor arm sold separately.
**Compatible monitor arm required for 180 degrees of display rotation (Landscape to Portrait).
Settings as unique as your art
Your great taste doesn't stop at your creations, it expands to the way you create too. The all new driver interface provides many new options to speed up and simplify your creative experience, including customizable pen gestures and on-screen pen and touch controls. With this, you have a degree of control never before seen on a Wacom pen display.
Create at the speed of imagination
Never break your flow with the freedom of ExpressKeysTM. Repositioned in the new rear grip of the display, each key is a shortcut of your choosing. This intuitive design gives you access to your favorite shortcuts before you realize you need them.
Space for yourself
The Wacom Cintiq Pro 27 Extension Table* is ideal for placing your keyboard, phone or sketchbook and mounts into the 1/4-inch UNC thread holes along the top of the display. These threaded screw holes can also be used to mount devices like high-resolution cameras**, high-fidelity microphones** or LED lights** allowing you to fully customize your workspace.
*Sold separately. **Attachments sold separately.
Enhanced, inside and out
Wacom is striving to make our products more environmentally friendly. From product design materials to packaging, the new generation uses recycled materials wherever possible to produce the most sustainable Cintiq ever. Because crafting better worlds starts with caring for ours.
Ratings and reviews
Wacom Cintiq Pro 27 Creative Pen & Touch Display
Wacom Cintiq Pro 27 Creative Pen & Touch Display
---