Westcott Wrinkle-Resistant, Machine-Washable Backdrop (Scarlet Red, 9 x 10 Feet)
Westcott X-Drop Pro Wrinkle-Resistant, Machine-Washable Backdrop (Scarlet Red, 9 x 20 Feet)
Westcott X-Drop Pro Wrinkle-Resistant, Machine-Washable Backdrop (Scarlet Red, 9 x 20 Feet)
Westcott X-Drop Pro Wrinkle-Resistant, Machine-Washable Backdrop (Scarlet Red, 9 x 20 Feet)
Westcott X-Drop Pro Wrinkle-Resistant, Machine-Washable Backdrop (Scarlet Red, 9 x 20 Feet)
Westcott X-Drop Pro Wrinkle-Resistant, Machine-Washable Backdrop (Scarlet Red, 9 x 20 Feet)
Westcott X-Drop Pro Wrinkle-Resistant, Machine-Washable Backdrop (Scarlet Red, 9 x 20 Feet)
Westcott X-Drop Pro Wrinkle-Resistant, Machine-Washable Backdrop (Scarlet Red, 9 x 20 Feet)
Westcott X-Drop Pro Wrinkle-Resistant, Machine-Washable Backdrop (Scarlet Red, 9 x 20 Feet)
Westcott X-Drop Pro Wrinkle-Resistant, Machine-Washable Backdrop (Scarlet Red, 9 x 20 Feet)
Westcott Wrinkle-Resistant, Machine-Washable Backdrop (Scarlet Red, 9 x 10 Feet)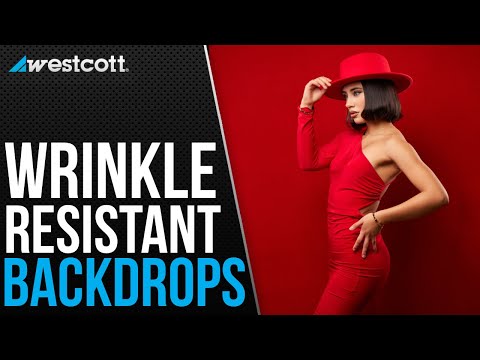 Product highlights:
9 x 10 feet Scarlet Red backdrop for large groups
Ideal for full-body portraits
Creates a seamless look for high-quality photos and videos
Perfect for traveling photographers, studios, and video
Wrinkle-resistant and machine-washable backdrop
Matte fabric ensures no reflections
Folds down for compact storage and travel
Durable and reusable for frequent up-and-down use
Lightweight backdrop weighs 5.1 lb
Matching drawstring storage bag offers easy identification
Pay over time for orders over $300 with Affirm.
---
---
---
Need help deciding?
Contact us right now!
Call or chat with one of our experts.
In the box
Westcott Wrinkle-Resistant, Machine-Washable Backdrop (Scarlet Red, 9 x 10 Feet)
Westcott Wrinkle-Resistant Backdrop (Scarlet Red, 9 x 10 Feet)
Carry Case
Limited 1-Year Warranty
Westcott Wrinkle-Resistant, Machine-Washable Backdrop (Scarlet Red, 9 x 10 Feet)
The Westcott Wrinkle-Resistant Backdrop in Scarlet Red creates a smooth and seamless look for professional photos and videos. It is suitable for capturing pictures of large groups and full-body portraits. It is reflection-free and machine-washable. The backdrop has a pole pocket and built-in grommets for mounting.
Large Backdrop for Group Photos and Videos
This 9-feet solid color backdrop is truly wrinkle-resistant when stretched taut, allowing for a smooth, sweeping, and seamless appearance. The background is suitable for shooting large groups and full-body portraits in the studio and for weddings and event photography.
Say Goodbye to High-Maintenance Backdrops
This wrinkle-resistant backdrop is easy to use, machine-washable, and reflection-free. It is made of 100 percent polyester material that can be folded away and transported to your next shooting location. The included fabric drawstring bag matches the backdrop color for easy identification.
Universal Background Mounting Options
This 9-feet background includes a pole pocket for mounting with the Westcott Backdrop Support System. It extends up to 10 feet tall and has an adjustable width of 7 feet or 10.5 feet. The backdrop also has built-in metal grommets for wall mounting.
Multiple Looks with One Background
The solid color backdrop is easy to light and gel to alter the appearance.
High-Key Lighting
High-key lighting results in vibrant patterns.
Low-Key Lighting
Low-key lighting mutes the background for a softer, barely-there effect.
Control the Background Color Tone
For a darker background, position the backdrop further from your subject and light source. Here, the backdrop was 3 feet, 6 feet, and 10 feet from the subject.
Vignette the Background
Easily vignette your background with a backlight.
Color Gels
Gel your light source to adjust the hue of your backdrop.
Shape Light with Gobos
Use gobos to create a pattern of light and shadows for a unique-looking background.
Ratings and reviews
Westcott Wrinkle-Resistant, Machine-Washable Backdrop (Scarlet Red, 9 x 10 Feet)
Westcott Wrinkle-Resistant, Machine-Washable Backdrop (Scarlet Red, 9 x 10 Feet)
---