Xperia PRO-I Unlocked 5G Smartphone(1" Image Sensor, Triple Camera, 120Hz 6.5-inch 21:9 4K HDR OLED)
Xperia PRO-I Unlocked 5G Smartphone(1" Image Sensor, Triple Camera, 120Hz 6.5-inch 21:9 4K HDR OLED)
Xperia PRO-I Unlocked 5G Smartphone(1" Image Sensor, Triple Camera, 120Hz 6.5-inch 21:9 4K HDR OLED)
Xperia PRO-I Unlocked 5G Smartphone(1" Image Sensor, Triple Camera, 120Hz 6.5-inch 21:9 4K HDR OLED)
Xperia PRO-I Unlocked 5G Smartphone(1" Image Sensor, Triple Camera, 120Hz 6.5-inch 21:9 4K HDR OLED)
Xperia PRO-I Unlocked 5G Smartphone(1" Image Sensor, Triple Camera, 120Hz 6.5-inch 21:9 4K HDR OLED)
Sony Xperia PRO-I Unlocked 5G Smartphone (with Vlog Kit)
Sony Xperia PRO-I Unlocked 5G Smartphone (with Vlog Kit)
Sony Xperia PRO-I Unlocked 5G Smartphone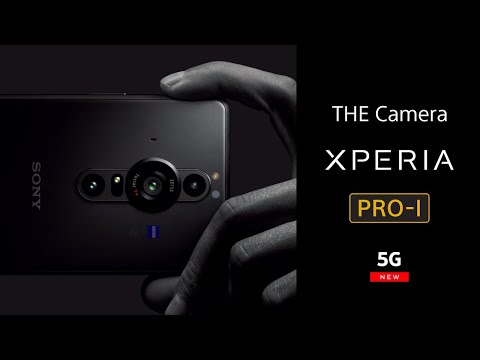 Sony Xperia PRO-I Unlocked 5G Smartphone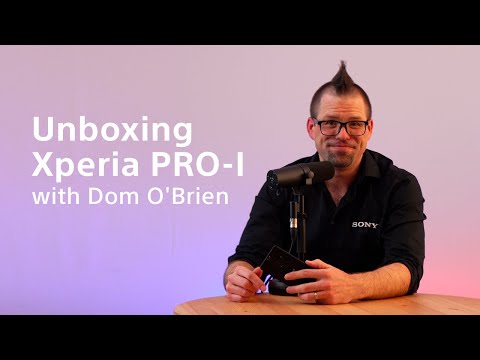 Product highlights:
1-inch Exmor RS CMOS image sensor
BIONZ X for mobile processor
ZEISS Tessar T* optics and dual aperture
Triple camera array with ZEISS optics (16mm/24mm/50mm)
3D iToF sensor
Phase-detection AF sensor
Dual aperture of F2.0 / F4.0
Eye AF for stills and videos
6.5-inch 21:9 4K HDR OLED 120Hz Refresh rate display
IP65/68 water resistance and Corning Gorilla Glass Victus display
Starting at $163/mo or 0% APR.
---
---
---
Need help deciding?
Contact us right now!
Call or chat with one of our experts.
In the box
Sony Xperia PRO-I Unlocked 5G Smartphone
Sony Xperia PRO-I Unlocked 5G Smartphone
Charger Head XQZ-UC11 (Power Delivery Quick charger)
Media Cable XQZ-UB1 (USB Type C)
Startup Guide
Important Information Leaflet
Sony Xperia PRO-I Unlocked 5G Smartphone
Combining a 1-inch Exmor RS backside-illuminated stacked CMOS image sensor, sophisticated glass lens, and Sony's advanced image signal processors, the Xperia PRO-I achieves professional imaging quality to satisfy even the most demanding photographer.
1-Inch Image Sensor and Phase-Detection AF
Based on the RX100 VII's Exmor RS backside-illuminated stacked CMOS image sensor but developed and tuned exclusively for the Xperia PRO-I, the large 1-inch sensor5 offers high levels of image resolution and less noise. The result is superb imaging quality with realistic textures and remarkable detail.
Highly Sensitive 2.4μm Pixel Pitch
The large surface area of the 1-inch image sensor and its impressive 2.4μm pixel pitch offers high sensitivity and contribute to outstanding texture reproduction, even when shooting in low light.
Clear Details in High Dynamic Range Conditions
In high dynamic range situations, the 1-inch image sensor enables the Xperia PRO-I to bring out the detail, both in the dark areas and the bright parts of the image.
Artistic Natural Bokeh Effects
A benefit of larger sensors is their ability to capture the shallower depth of field vs. smaller sensors commonly found on smartphones. The Xperia PRO-I, with its large 1-inch sensor, is able to capture beautiful shots with naturally deep bokeh.
Less Noise in Low Light
Thanks to the high-sensitivity 1-inch image sensor, the Xperia PRO-I can achieve photos with less noise in low-light conditions. The higher sensitivity also allows for faster shutter speeds in low light conditions resulting in sharper images.
Reducing Reflection for Superior Results
The optical elements of ZEISS lenses feature T* anti-reflective coating on all surfaces and an optical design that guarantees images of superior brilliance at all times, even in unfavorable lighting conditions.
Dual Aperture Gives You More Variety
The dual aperture of F2.0 and F4.0 lets you experiment with depth of field and portray your subject in a variety of ways. Dual apertures also allow for selective exposure control which is beneficial for allowing more or less light into your image.
ZEISS Tessar Optics Featuring a Glass Aspherical Lens
The ZEISS Tessar optics adapted for the Xperia PRO-I deliver high-resolution images with less peripheral image distortion and more intense contrast and sharpness across the entire image area.
AF that Covers More of the Frame
On the Xperia PRO-I, 315 (21x15) phase-detection AF (autofocus) points cover 90% of the frame. So AF is able to lock on to your subject incredibly fast and works pretty much wherever your subject is.
High-Speed Performance and Impeccable Imaging Quality
Sony's fast readout speed 1-inch Exmor RS image sensor, latest BIONZ X for Mobile image processor with front-end LSI and Sony's original image-processing algorithms, ensure accurate imaging, even with quick-moving subjects.
Triple Camera and 3D iToF Sensor for Total Creative Freedom
The Xperia PRO-I's 24mm lens with a 1-inch image sensor is complemented by two additional camera options, a 16mm and a 50mm, enabling you to get creative with composition. A 3D iToF sensor instantly calculates the distance between the camera and your subject, ensuring fast, accurate autofocus in any scene. All 3 cameras support phase-detection AF.
Real-Time Eye AF – For Humans and Animals
Real-time Eye AF lets you take stunning portraits, whether you're photographing people or animals. You'll capture memorable images full of energy and expression, even if your subject is on the move or one eye is obscured.
Real-time Tracking Keeps Fast-Moving Subjects in Focus
Using AI (artificial intelligence) and a 3D iToF sensor to measure distance, Real-time Tracking can accurately detect and focus on a fast-moving subject, then keep on tracking it even if it temporarily moves out of sight. To specify your subject, simply touch it on the Xperia PRO-I display.
20fps Burst Shooting with Less Noise
The fast image sensor offers continuous burst shooting at up to 20fps, and the camera tracks subjects with AF/AE (autofocus and auto-exposure) calculations at up to 60 times per second, even when they're moving erratically or at high speed. Burst shooting with the Xperia PRO-I produces sharp images, even in low-light conditions, with less noise, thanks to the unique processing engine.
Ratings and reviews
Sony Xperia PRO-I Unlocked 5G Smartphone
Sony Xperia PRO-I Unlocked 5G Smartphone
---