ZEISS Otus 100mm f/1.4 ZF.2 Lens for Nikon F
ZEISS Otus 100mm f/1.4 ZF.2 Lens for Nikon F
ZEISS Otus 100mm f/1.4 ZF.2 Lens for Nikon F
ZEISS Otus 100mm f/1.4 ZF.2 Lens for Nikon F
ZEISS Otus 100mm f/1.4 ZF.2 Lens for Nikon F
ZEISS Otus 100mm f/1.4 ZF.2 Lens for Nikon F
ZEISS Otus 100mm f/1.4 ZF.2 Lens for Nikon F
ZEISS Otus 100mm f/1.4 ZF.2 Lens for Nikon F
ZEISS Otus 100mm f/1.4 ZF.2 Lens for Nikon F
ZEISS Otus 100mm f/1.4 ZF.2 Lens for Nikon F
ZEISS Otus 100mm f/1.4 ZF.2 Lens for Nikon F
ZEISS Otus 100mm f/1.4 ZF.2 Lens for Nikon F
ZEISS Otus 100mm f/1.4 ZF.2 Lens for Nikon F
ZEISS Otus 100mm f/1.4 ZF.2 Lens for Nikon F
ZEISS Otus 100mm f/1.4 ZF.2 Lens for Nikon F
ZEISS Otus 100mm f/1.4 ZF.2 Lens for Nikon F
ZEISS Otus 100mm f/1.4 ZF.2 Lens for Nikon F
ZEISS Otus 100mm f/1.4 ZF.2 Lens for Nikon F
ZEISS Otus 100mm f/1.4 ZF.2 Lens for Nikon F
ZEISS Otus 100mm f/1.4 ZF.2 Lens for Nikon F
ZEISS Otus 100mm f/1.4 ZF.2 Lens for Nikon F
ZEISS Otus 100mm f/1.4 ZF.2 Lens for Nikon F
ZEISS Otus 100mm f/1.4 ZF.2 Lens for Nikon F
ZEISS Otus 100mm f/1.4 ZF.2 Lens for Nikon F
ZEISS Otus 100mm f/1.4 ZF.2 Lens for Nikon F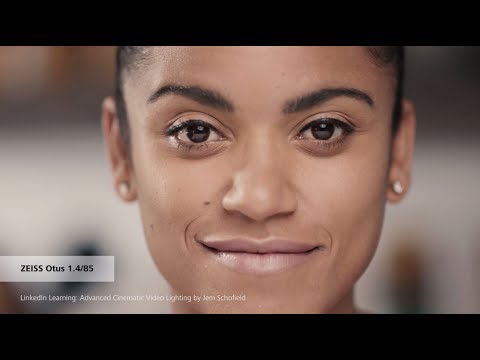 Product highlights:
Focal length: 100mm
Aperture range: f/1.4-16
Nikon F lens mount
Full frame format
APO lens design with aspherical lenses and special glass
14 lens elements in 11 groups construction
Zeiss T anti-reflective lens coatings
Reduces chromatic aberration and color fringing
Stable full-metal housing with internal focusing
---
Need help deciding?
Contact us right now!
Call or chat with one of our experts.
In the box
ZEISS Otus 100mm f/1.4 ZF.2 Lens for Nikon F
ZEISS Otus 100mm f/1.4 ZF.2 Lens for Nikon F
Lens Hood
ZEISS Otus 100mm f/1.4 ZF.2 Lens for Nikon F
With its Otus 1.4/100, ZEISS has expanded the tried and tested Otus family to include a new telephoto focal length. The ZEISS Otus 1.4/100 is one of the best lenses in its class due to its low sample variation, outstanding imaging performance, and superior build quality. With the same uncompromising performance that makes all Otus lenses stand out, the ZEISS Otus 1.4/100 is a truly exceptional lens. A lens that is a reflection of the comprehensive expertise and extensive experience of ZEISS.
Although developed for 35 mm full-frame cameras, the Otus 1.4/100 gives you the quality and look of a medium-format system. Whether in the studio or on location, this lens stands out in every situation thanks to its high resolution and excellent sharpness – even at the maximum aperture of f/1.4.
Excellent Bokeh Effect
Whether portrait or product photography, the bokeh will impress you. The apochromatic lens design with aspherical lenses and special glass prevents almost all conceivable aberrations. In addition, the high-quality coating keeps the contrast high, even when shooting against the light, and minimizes lens flare.
Apochromat
Because this lens is an apochromat, chromatic aberrations (axial chromatic aberrations) are corrected with elements of special glass with anomalous partial dispersion. The chromatic aberrations are therefore significantly below the defined limits. Bright-dark transitions in the image, and especially highlights, are reproduced almost completely free of color artifacts.
The Ultimate in Image Contrast
Aberrations caused by extreme differences between shadows and highlights are particularly obvious in images captured at night. Thanks to the outstanding correction of lateral chromatic aberration, the floodlit facade is reproduced with absolute perfection.
No Color Fringing
Sources of light located in front of or behind the plane of focus present particular challenges to every lens. In the case of the ZEISS Otus, longitudinal chromatic aberration is so low that practically no color fringing occurs.
The Medium Format Look
Thanks to its exceptional sharpness, the ZEISS Otus exploits the full potentials of contemporary high-resolution sensors and rewards photographers with images characterized by breathtaking rendition of even the finest details.
Aspherical Design
The aspherical lens design ensures consistent imaging performance throughout the entire focusing range as well as sharpness to the periphery of the image. The asphere's more complex surface profile can reduce or eliminate spherical aberration and also reduce other optical aberrations compared to a simple lens.
Even when shooting against the light, the T* anti-reflective coating developed by ZEISS allows for extremely high contrast and minimizes stray light.
Robust and Reliable
The ZEISS Otus 1.4/100 also features impressive production quality and ergonomics: the extended rotation angle and smooth operation of mechanical components enable highly precise manual focusing. The stable full-metal housing with internal focusing ensures a consistent center of gravity and optimum balance when taking photographs.
Ratings and reviews
ZEISS Otus 100mm f/1.4 ZF.2 Lens for Nikon F
ZEISS Otus 100mm f/1.4 ZF.2 Lens for Nikon F
---