Panasonic LUMIX FZ1000 II 16x 25-400mm LEICA DC Lens Digital Camera (Black)
Panasonic LUMIX FZ1000 II 16x 25-400mm LEICA DC Lens Digital Camera (Black)
Panasonic LUMIX FZ1000 II 16x 25-400mm LEICA DC Lens Digital Camera (Black)
Panasonic LUMIX FZ1000 II 16x 25-400mm LEICA DC Lens Digital Camera (Black)
Panasonic LUMIX FZ1000 II 16x 25-400mm LEICA DC Lens Digital Camera (Black)
Panasonic LUMIX FZ1000 II 16x 25-400mm LEICA DC Lens Digital Camera (Black)
Panasonic LUMIX FZ1000 II 16x 25-400mm LEICA DC Lens Digital Camera (Black)
Panasonic LUMIX FZ1000 II 16x 25-400mm LEICA DC Lens Digital Camera (Black)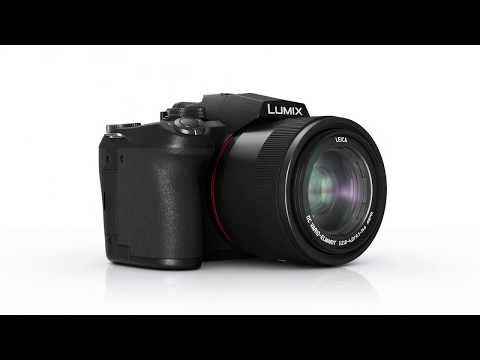 Product highlights:
20.1 MP 1-inch high sensitivity MOS image sensor
Approximately 12 fps continuous shooting
4K 30p video and 4K PHOTO mode
3-inch 1,240k-dot tilting touch control display
0.39-inch high-speed 2,360k-dot OLED live view finder
Wi-Fi and Bluetooth Low Energy
L. Monochrome D
Auto marking and sequence composition functions
Post Focus and Focus Stacking modes
16x zoom (25-400mm) F2.8-F4.0 LEICA DC lens
Starting at $77/mo or 0% APR.
---
---
---
Need help deciding?
Contact us right now!
Call or chat with one of our experts.
In the box
Panasonic LUMIX FZ1000 II 16x 25-400mm LEICA DC Lens Digital Camera (Black)
Panasonic LUMIX FZ1000 II 16x 25-400mm LEICA DC Lens Digital Camera (Black)
Panasonic DMW-BLC12 Rechargeable Lithium-Ion Battery (7.2V, 1200mAh)
AC Adapter
USB Cable
Lens Hood
Lens Cap
Lens Cap String
Hot Shoe Cover
Shoulder Strap
Limited 1-Year Manufacturer Warranty
Panasonic LUMIX FZ1000 II 16x 25-400mm LEICA DC Lens Digital Camera (Black)
One of the most impressive entries yet into the crowd-pleasing high-zoom FZ series, the Panasonic LUMIX FZ1000 II hybrid digital camera sports a large 1-inch sensor as well as the ability to record 4K PHOTO and 4K video.
16x Zoom LEICA DC VARIO-ELMARIT Lens
The LUMIX FZ1000 II boasts the LEICA DC VARIO-ELMARIT lens (F2.8-F4.0), which is capable of 16x optical zoom (35mm camera equivalent: 25-400mm) and enables gorgeously smooth, even defocus with invisible edge line. Panasonic upgraded the minimum aperture from the prior model, the FZ1000, extending it from F8.0 to F11. The FZ1000 II achieves F2.8-F11 at the wide end and F4.0-F11 at the tele end.
1-inch High Sensitivity MOS Sensor
A large, 1-inch High Sensitivity MOS Sensor with 20.1MP high resolution improves the S/N ratio, which thereby minimizes noise even in shooting at ISO 12800*. This sensor gets a plenty of light to achieve beautiful defocus with shallow depth of field.
*The max. ISO 25600 (Extended)
New Monochrome Modes
Panasonic added L.Monochrome and L.Monochrome D, its new monochrome modes, to Photo Style, making it easier to express your creativity. Get more dynamic monochrome photos that emphasize highlights and shadows without sacrificing the details. You can choose High, Standard or Low grain effect to get even more creative with monochrome shooting.
4K Video and 4K PHOTO
The LUMIX FZ1000 II is more than a camera, it's an advanced photographic tool. Go beyond great stills and also capture outstanding 4K videos. The camera records very high-quality 4K videos (QFHD 4K: 3840x2160, at 30p or 24p in MP4). Meanwhile, 4K PHOTO lets you capture photos that other cameras won't. Save the fleeting moments at 30 fps in 8MP equivalent resolution by choosing the most photogenic frame out of your 4K burst file and extracting it as a high-res photo. Panasonic integrated three exclusive functions for even more impressive 4K shooting: 4K Burst Shooting, 4K Burst (Start/Stop) and 4K Pre-burst. 4K Burst shooting allows consecutive shooting at 30 fps, which can be used just like a photo burst shooting.
Auto Marking and Sequence Composition Functions
To take even further advantage of 4K PHOTO and find the very best shot out of hundreds of frames, you can now use something called Auto Marking. With the Auto Marking function, you can jump to the nearest frame in which the detected differences between consecutive frames are obvious. This saves you time when choosing shots.
Sequence Composition, another awesome function, allows you to make a stromotion image by synthesizing multiple 4K PHOTO images shot at a fixed frame. This produces a unique image in the camera that reflects the subject's motion without having to go out of your way to retouch.
Post Focus Mode
Use the LUMIX FZ1000 II Post Focus function to select in-focus areas even after the photo's been captured. This is a boon in macro shooting and similar situations in which severe focusing is required. It also helps for changing expressions by changing the focused subject. Post Focus combines multiple technologies: high-speed, high-precision DFD (Depth From Defocus), autofocus and 4K.
Focus Stacking Mode
Like Post Focus, Focus Stacking lets you make adjustments after shooting. You can adjust the focus area by combining multiple images shot with Post Focus. Get an image with your desired defocus or pan-focus your image by selecting the focus area after shooting. There's no need to establish a focus point while shooting. Focus Stacking is useful for macro images of insects, small accessories, etc.
Ratings and reviews
Panasonic LUMIX FZ1000 II 16x 25-400mm LEICA DC Lens Digital Camera (Black)
Panasonic LUMIX FZ1000 II 16x 25-400mm LEICA DC Lens Digital Camera (Black)
---