Korg Electribe Music Production Station (Red)
Korg Electribe Music Production Station (Red)
Korg Electribe Music Production Station (Red)
Korg Electribe Music Production Station (Red)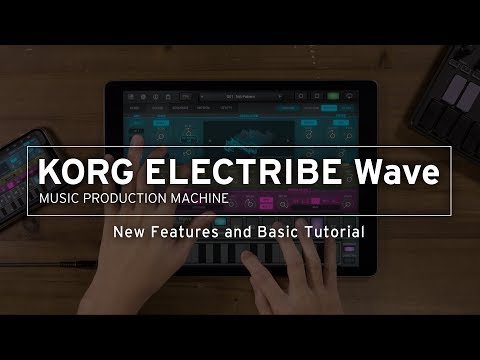 Korg Electribe Music Production Station (Red)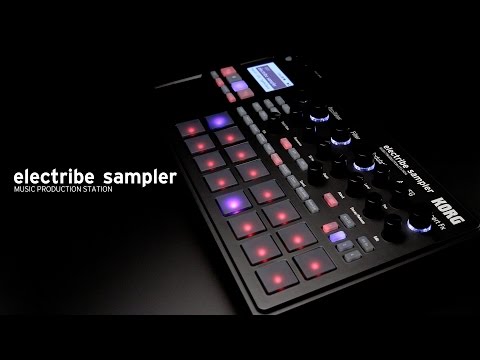 Product highlights:
Complete tool for the creation and performance of any genre
16 velocity-sensitive multi-LED pads
Ergonomically laid-out array of analog-style knobs
PCM engine delivers up to 24 voices of polyphony
16 insert effects (one per part) plus a master effect
---
Need help deciding?
Contact us right now!
Call or chat with one of our experts.
In the box
Korg Electribe Music Production Station (Red)
Korg Electribe Music Production Station (Red)
Limited 1-Year Warranty
Korg Electribe Music Production Station (Red)
The Korg Electribe Music Production Station includes new 2.0 software, offering new user-requested features including Pattern chaining, One-level undo, and Original value indicator. The Korg Electribe is a powerhouse of sound, functionality, and hands-on features geared towards the creation of all types of EDM. Compact, robust, and laid out with seamless workflow in mind, electribe puts the power of production in everyone's hands. A whopping 16 parts are available per pattern, and users can choose from an expansive collection of analog models or ready-made PCM waveforms in any combination, and all can be customized with tremendous ease.
Easy-to-Use
Create either in real-time or step-by-step, add dedicated effects per part, finish off your production with master effects, record filter tweaks and other gestures, add instant phrases or arpeggios via the on-board touchpad; and on and on. One of the most exciting features of the new electribe is its relationship with the incredible Ableton Live DAW software. electribe can export each part within a pattern to a dedicated .wav file, and generates an Ableton Live Set (.als) file that puts your pattern directly into Abelton Live; completely laid-out, track-by-track, and ready to serve as the basis for additional music creation.
Sequencer Mode
This mode is ideal for inputting rhythm. You can step-record by using the 16 trigger pads which correspond to 16 steps. This method makes it easy to see the timing of the notes, and can also be used for editing after real-time recording.
Synth Engine
The sound engine of the Electribe provides 55 types of analog modeling oscillator, giving you a high degree of flexibility to quickly create sounds. You can choose from simple waveforms such as Saw, Pulse, Triangle, and Sine, or more complex varieties such as Sync, Ring Mod, Cross Mod, and VPM.
Groove Function
You can choose from a total of 25 groove types that reproduce the playing technique and rhythmic feel of percussion instruments such as congas and bongos. By selecting a groove type for each part and adjusting its dynamics, you can create a natural-sounding rhythmic feel that's liberated from the 16-step grid.
Step sequencer
The Electribe allows you to input up to 64 steps (16 steps x 4) for each part (sound). You can create beats by combining up to 16 of these parts per sequence pattern.
Korg DJ Gig Bag
The Korg DJGB1 is specifically designed to safely carry one microKORG, electribe/electribe sampler (2 in total), Korg Volcas (up to 4), and many more Korg products. Korg keyboard cases and gig bags are the convenient and easy way to take your passion for music with you everywhere you go.
Ratings and reviews
Korg Electribe Music Production Station (Red)
Korg Electribe Music Production Station (Red)
---