Kurzweil K2700 88-Key Synthesizer Workstation with Powerful FX Engine, Widescreen Color Display
Kurzweil K2700 88-Key Synthesizer Workstation with Powerful FX Engine, Widescreen Color Display
Kurzweil K2700 88-Key Synthesizer Workstation with Powerful FX Engine, Widescreen Color Display
Kurzweil K2700 88-Key Synthesizer Workstation with Powerful FX Engine, Widescreen Color Display
Kurzweil K2700 88-Key Synthesizer Workstation with Powerful FX Engine, Widescreen Color Display
Kurzweil K2700 88-Key Synthesizer Workstation with Powerful FX Engine, Widescreen Color Display
Kurzweil K2700 88-Key Synthesizer Workstation with Powerful FX Engine, Widescreen Color Display
Kurzweil K2700 88-Key Synthesizer Workstation with Powerful FX Engine, Widescreen Color Display
Kurzweil K2700 88-Key Synthesizer Workstation with Powerful FX Engine, Widescreen Color Display
Kurzweil K2700 88-Key Synthesizer Workstation with Powerful FX Engine, Widescreen Color Display
Kurzweil K2700 88-Key Synthesizer Workstation with Powerful FX Engine, Widescreen Color Display
Kurzweil K2700 88-Key Synthesizer Workstation with Powerful FX Engine, Widescreen Color Display
Kurzweil K2700 88-Key Synthesizer Workstation with Powerful FX Engine, Widescreen Color Display
Kurzweil K2700 88-Key Synthesizer Workstation with Powerful FX Engine, Widescreen Color Display
Kurzweil K2700 88-Key Synthesizer Workstation with Powerful FX Engine, Widescreen Color Display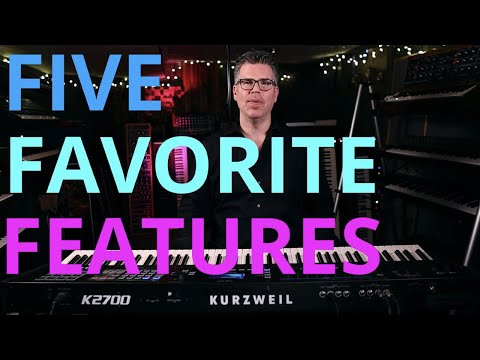 Kurzweil K2700 88-Key Synthesizer Workstation with Powerful FX Engine, Widescreen Color Display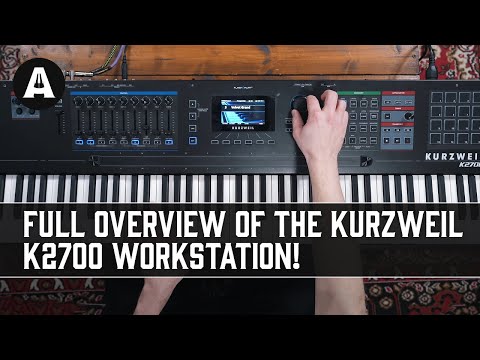 Kurzweil K2700 88-Key Synthesizer Workstation with Powerful FX Engine, Widescreen Color Display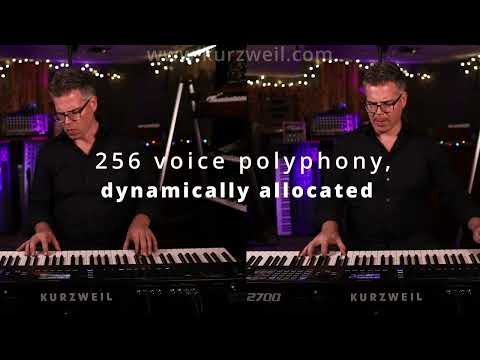 Kurzweil K2700 88-Key Synthesizer Workstation with Powerful FX Engine, Widescreen Color Display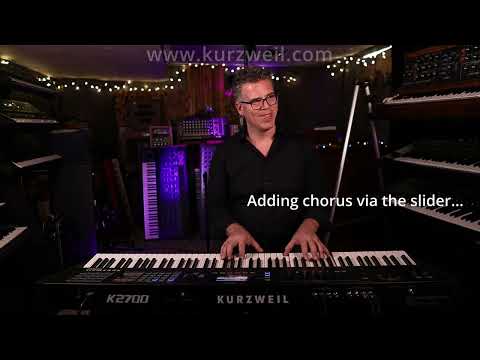 Product highlights:
Serves up a deep sound library of over 1500 factory Programs
Up to 8 GB total capacity with zero-loading time
Features variable architecture synthesis technology
Features 6 operator FM engine
Offers a global master FX section
88-note fully-weighted keyboard with aftertouch
features a 16-track internal sequencer
Built-in ribbon controller
Features 9 sliders, 9 knobs and 10 buttons
Features 4.3-Inch 480x272 widescreen color LCD display
Starting at $271/mo or 0% APR.
---
---
---
Need help deciding?
Contact us right now!
Call or chat with one of our experts.
In the box
Kurzweil K2700 88-Key Synthesizer Workstation with Powerful FX Engine, Widescreen Color Display
Kurzweil K2700 88-Key Synthesizer Workstation with Powerful FX Engine, Widescreen Color Display
Power Cable
Switch Pedal
USB Cable
Musician Guide
Kurzweil K2700 88-Key Synthesizer Workstation with Powerful FX Engine, Widescreen Color Display
Witness the evolution of the legendary K2 series workstations through the Kurzweil K2700 88-Key Synthesizer Workstation. The K2700 workstation serves up a deep sound library of over 1500 factory Programs and over 700 Multi combinations organized into 13 instrument categories ranging from Pianos to Synths to Orchestral sounds and more, featuring our optimized German D, Japanese C7, and Triple Strike pianos, Classic Tine EPs (73 and 77), plus updated sounds from the popular SP6, PC3/4, and KORE64 expansion.
Patented FlashPlay Technology
Flash-Play provides the K2700 with a staggering amount of horsepower. Up to 8 GB total capacity with zero-loading time, and ultrafast performance.
3.5 Gigabytes User Sample Memory
Load up to 3.5 GB of your own custom samples into non-volatile flash memory. Supported sample formats: .WAV, .AIF (up to 16 bit / 96kHz) and Kurzweil formats (.FOR, .PC4, .P3K, .KRZ, .K25, .K26).
V.A.S.T. Editing
V.A.S.T. was born in the K2 series. The K2700 expands on Kurzweil's legendary Variable Architecture Synthesis Technology offering 32 layers per program, deeply customizable signal paths, and a host of modular DSP tools including new oscillators, filters, and FX.
6-Operator FM Engine
6 Operator FM Engine with the ability to load original FM SysEx files. FM layers are a new addition to VAST programs and can be combined with VAST features to go far beyond classic FM synthesis.
Virtual Analog
Embedded within the K2700 are powerful anti-aliasing, power-shaped oscillators along with DSP processing from Kurzweil's mythical VA1 concept synth, capable of delivering authentic analog emulations as well as incredibly complex new sounds.
KB3 ToneReal Organs
Modeled after classic organs. A full complement of tonewheel controls is immediately accessible including 9 realistic drawbars, rotary speed, chorus/vibrato, brake, percussion, and more.
Powerful FX Engine
Award-winning Reverbs, Delays, Choruses, Flangers, Phasers, Distortions, Rotary Amplifiers, Compressors, and more all fully editable from the user interface. The K2700 also offers a global Master FX section featuring 3-band EQ and Compression.
K.S.R. – Kurzweil String Resonance
Piano string resonance modeling for enhanced acoustic piano performance.
88-Note Italian Hammer-Action Keyboard
Every sound within the K2700 is perfectly matched to its 88-note fully-weighted keyboard with an aftertouch. Further, customize the MIDI velocity and pressure response to suit your personal playing style.
16-Zone Multi Controller Mode
Construct massive sonic combinations via Kurzweil's renowned Multi mode (aka Setup mode) offering 16 zones of unparalleled MIDI controller capabilities, with each zone supporting over 60 separate physical controllers!
16-Track Sequencer
The K2700 features a 16-track internal sequencer to record/edit/mix/produce your own tracks – all in the box. Import MIDI (.mid) files as well as Kurzweil PC3/PC4/Forte-family songs.
16 MIDI CC Sequencers
Add sonic animation to your sounds via 16 simultaneous MIDI CC Step Sequencers for modulation sequencing.
16 Riff Generators
Trigger and manipulate up to 16 simultaneous MIDI sequences on the fly. Select from an internal library of patterns or record/import your own.
16 Note Arpeggiators
Looking for a pulse? Activate up to 16 independent Arps (1 per program, 16 per Multi) and dive into the 'Step Sequencer' environment.
Built-In Ribbon Controller
Bend pitch, from musically subtle variations to deep dives? Of course. But then go beyond the expected and control filters, volume, tempo, distortion, and more. Configure the Ribbon to have one control section that runs its entire length, or to have three sections of equal length acting independently.
16 Pad Triggers
Use the 4 x 4 grid of velocity-sensitive pads to trigger drums and percussion with precision. Further, activate zone mutes, trigger notes/chords, filters, add layers, control the Arp, CC Sequencers, and more.
Programmable Sliders, Knobs, and Buttons
9 sliders, 9 knobs, and 10 buttons. All programmable. Internally control volumes, pans, filters, FX wet/dry, envelopes, mutes, etc. Externally transmit any desired MIDI CC's to your DAW host.
Widescreen Color Display
Navigate the K2700 with a clear, easy-to-read 4.3-Inch 480 x 272 widescreen color LCD display.
Master Transport Controls
Use the Transport section to control the recording and playback of the onboard 16-track sequencer as well as your favorite DAW (via MMC and System Real-Time messages).
Categorized Sound Selection
Easy Category and Program/Multi selection featuring customizable category defaults.
Pitch/Mod Wheels and Transpose Controls
Front panel pitch/modulation wheels for expressive performances accompanied by dedicated -/+ transpose controls for quick/easy key changes.
Pedal to the Metal
Two assignable switch pedal jacks and two assignable CC pedal jacks.
Integrated USB Audio Interface
Record straight to your DAW via USB. No separate interface is required. Connect your choice of line/instrument/mic source and route audio from the K2700 and its analog inputs to your DAW, with or without FX. The audio interface section features per-channel gain knobs, peak-level LEDs, Hi-Z switching, and +48v phantom power.
Live Audio Inputs w/ FX
Plug in and jam along with an external audio source via 1/4-inch – XLR combo inputs. Process the inputs through dedicated real-time FX to create new textures. Sweeten your vocal or backing tracks for live performance and internally mix the signal with the K2700's own output.
Ratings and reviews
Kurzweil K2700 88-Key Synthesizer Workstation with Powerful FX Engine, Widescreen Color Display
Kurzweil K2700 88-Key Synthesizer Workstation with Powerful FX Engine, Widescreen Color Display
---