Canon RF 70-200mm f/4L IS USM Lens
Canon RF 70-200mm f/4L IS USM Lens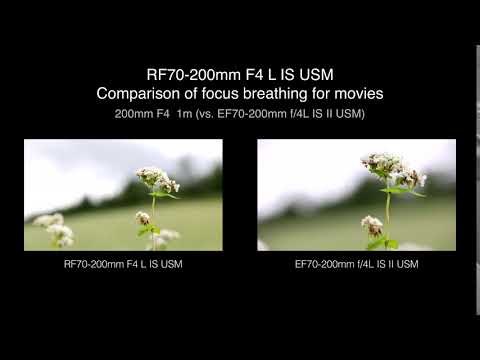 Canon RF 70-200mm f/4L IS USM Lens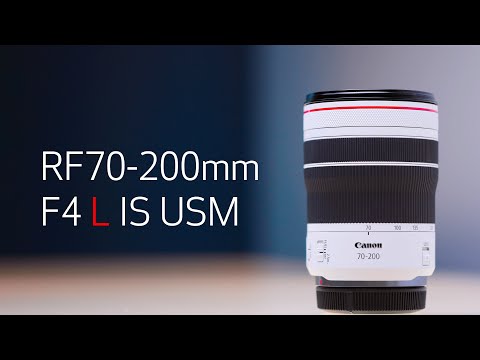 Product highlights:
Focal length: 70-200mm
Aperture range: f/4-32
Canon RF-mount lens
Up to 7.5 stops of Shake Correction
Coordinated optical Image Stabilizer
High speed, smooth and quiet Auto Focus
12-pin communication system
Minimum focusing distance of 1.97 feet
Maximum magnification of 0.28x
Dust and water resistant construction
---
Need help deciding?
Contact us right now!
Call or chat with one of our experts.
In the box
Canon RF 70-200mm f/4L IS USM Lens
Canon RF 70-200mm f/4L IS USM Lens
Lens Cap E-77II
Lens Hood ET-83G(WIII)
Lens Pouch LP1319
Canon RF 70-200mm f/4L IS USM Lens
Confidently shoot in any situation with this versatile and flexible RF 70-200mm f/4L IS USM Lens from Canon. Because RF lenses are designed specifically for the RF Mount found on EOS R series cameras, the lens and camera combine to share shooting data, helping to dramatically reduce the effect of camera shake that can occur when using handheld. This applies when capturing both stills and video with up to 5 stops of stabilization for accurate and clear content.
Up to 7.5 Stops of Shake Correction
When combined with an EOS R series camera equipped with in-body Image Stabilizer, the lens' Optical Image Stabilizer teams up with the in-body Image Stabilizer to provide coordinated IS up to 7.5 stops, further helping to alleviate shaking for photos and video, and adjusting the ratio from optical to in-body stabilization automatically throughout the zoom range so you have the best of both worlds.
High Speed, Smooth and Quiet Auto Focus
Like some of its predecessors such as the RF 70-200mm f/2.8L IS USM and RF 100-500mm f/4.5-7.1L IS USM lenses, the RF 70-200mm f/4L IS USM is equipped with dual independent Nano USMs to help achieve high-speed and focus accuracy at any focal length or throughout its travel, and its focusing range. This helps you quickly focus and keep up with fast-moving subjects and also provides smooth and silent autofocus while shooting movies, so there is relatively no disturbance for you, the subject or in what you see visually and hear audibly during shooting and playback.
Highly Detailed and Impressive Images
While the EF 70-200mm f/4L IS II USM counterpart lets you shoot at a minimum focusing distance of approx. 3.3 ft., the dual independent Nano USMs found in the RF70-200mm F4 L IS USM lets you get even closer, up to 1.97 ft. from the subject at full zoom range and at a maximum magnification of 0.28x (at 200mm), so you can get highly detailed, highly impressive images even at close range with a telephoto zoom lens.
Control Ring for Direct Setting Changes
Standard on all RF lenses, the control ring on the lens barrel enables you to adjust numerous settings including shutter speed, aperture, exposure compensation and more. Located towards the front of the lens and effectively adding a third dial to the EOS R and EOS RP, and a fourth dial for EOS R5 and EOS R6 cameras, the control ring has a tactile, easily distinguished surface and features a clicking mechanism that provides tangible feedback for confident use while looking through the viewfinder. For photographers and moviemakers who would prefer a silent control ring, the clicking mechanism can be removed by a Canon service provider for a fee.
12-Pin Communication System
Designed to quickly process data, the 12-pin communication system inherent in all RF lenses helps accelerate AF, Image Stabilization, the Digital Lens Optimizer and more, helping to simplify complex operations and provide a quick and reliable user experience.
Dust and Water-Resistant with Fluorine Coating
Feel confident shooting in almost any weather condition, from rain to snow, thanks to dust- and weather-resistant construction in the lens mount, switch panel, lens barrel extension and all rings. Sealing is applied to lens joining sections, and switch panels to help prevent water and dust from entering into the lens.
Ratings and reviews
Canon RF 70-200mm f/4L IS USM Lens
Canon RF 70-200mm f/4L IS USM Lens
---