Sony FE 50mm f/1.2 GM Full-Frame Large-Aperture G Master Lens
Sony FE 50mm f/1.2 GM Full-Frame Large-Aperture G Master Lens
Sony FE 50mm f/1.2 GM Full-Frame Large-Aperture G Master Lens
Sony FE 50mm f/1.2 GM Full-Frame Large-Aperture G Master Lens
Sony FE 50mm f/1.2 GM Full-Frame Large-Aperture G Master Lens
Sony FE 50mm f/1.2 GM Full-Frame Large-Aperture G Master Lens
Sony FE 50mm f/1.2 GM Full-Frame Large-Aperture G Master Lens
Sony FE 50mm f/1.2 GM Full-Frame Large-Aperture G Master Lens
Sony FE 50mm f/1.2 GM Full-Frame Large-Aperture G Master Lens
Sony FE 50mm f/1.2 GM Full-Frame Large-Aperture G Master Lens
Sony FE 50mm f/1.2 GM Full-Frame Large-Aperture G Master Lens
Sony FE 50mm f/1.2 GM Full-Frame Large-Aperture G Master Lens
Sony FE 50mm f/1.2 GM Full-Frame Large-Aperture G Master Lens
Sony FE 50mm f/1.2 GM Full-Frame Large-Aperture G Master Lens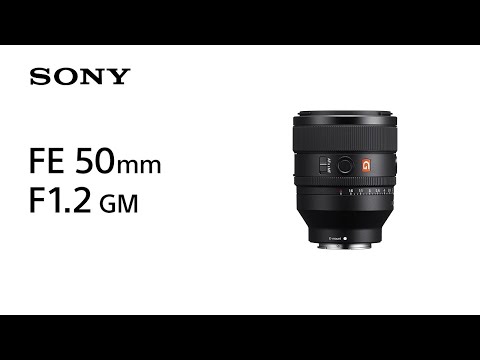 Sony FE 50mm f/1.2 GM Full-Frame Large-Aperture G Master Lens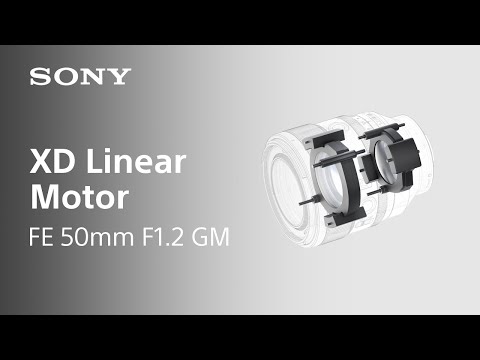 Product highlights:
Focal length: 50mm
Aperture range: f/1.2-16
Sony E-mount lens
Full-frame and APS-C formats
Integrated Image Stabilization
Linear response MF for precise manual focus control
Four XD Extreme Dynamic Linear motors
Three (XA) Extreme Aspheric elements
Nano Anti-Reflective Coating II
Fluorine front-element coating
---
Need help deciding?
Contact us right now!
Call or chat with one of our experts.
In the box
Sony FE 50mm f/1.2 GM Full-Frame Large-Aperture G Master Lens
Sony FE 50mm f/1.2 GM Full-Frame Large-Aperture G Master Lens
ALC-SH163 Hood
ALC-F72S Lens Front Cap
ALC-R1EM Lens Rear Cap
LCS-FEA1 Soft Case
Limited 1-Year Warranty
Sony FE 50mm f/1.2 GM Full-Frame Large-Aperture G Master Lens
The Sony FE 50mm f/1.2 GM comes with advanced optical simulation delivering awe-inspiring G Master resolution and bokeh with a wide f/1.2 aperture – all packed in a compact, lightweight design. Its optical design uses three XA (extreme aspherical) elements, plus Nano Anti-Reflective Coating II both contribute to reduce chromatic and spherical aberration, flare, and ghosting delivering high-contrast, high-resolution results with edge-to-edge sharpness. It offers a focal length of 50mm on full-frame bodies and 75mm on APS-C bodies or Super-35 cameras. This lens has a floating focus mechanism that maintains full resolution from infinity to close focus. The Sony FE 50mm f/1.2 GM is a milestone lens in the Sony Alpha system and is perfect for still and video creators. Featuring a compact size, the FE 50mm f/1.2 GM Lens delivers incredible resolution and contrast from the image center right out to the corners. This large-aperture lens accepts 72mm filters.
Extraordinary Brightness and Depth of Field
With an f/1.2 max aperture, the Sony FE 50mm f/1.2 G Master Lens offers extraordinary brightness and shallow depth of field. Wide f/1.2 aperture combined with an 11-blade circular aperture and three XA (extreme aspherical) lens elements help produce impressive images where the subject stands out against a smoothly defocused foreground and background, as well as perfectly round points of defocused light. Apart from creating an amazing shallow depth of field, the fast f/1.2 aperture is suitable for situations that require more light gathering capabilities like indoor, night, and astral photography, making this lens perfect for any occasion.
Three (XA) Extreme Aspheric Elements
The FE 50mm f/1.2 G Master incorporates three extremely precise XA (extreme aspherical) elements in the optical design delivering smooth, creamy bokeh in out-of-focus areas. These elements compensate for coma, field curvature, and astigmatism for high-resolution imagery. They also enable closer focusing distance contributing to the lens' compact and lightweight design.
Nano Anti-Reflective Coating II Enhances Clarity
This G Master features Sony's advanced Nano Anti-Reflective Coating II evenly applied to entire element surfaces. This coating suppresses internal reflections and minimizes flare and ghosting for clear, well-defined images. Despite the lens's wide aperture, the Nano Anti-Reflective Coating II maintains high clarity and contrast throughout the entire image, even in difficult backlit situations.
Close-Ups with Stunning Bokeh
The lens offers a minimum focusing distance of just 15.75 inches with a maximum magnification of 0.17x, for shooting impressive close-ups with smooth, creamy background bokeh. This compact 50mm lens helps deliver spectacular images with an extremely wide variety of subjects.
Four XD Extreme Dynamic Linear Motors
The Sony FE 50mm f/1.2 incorporates a precision internal focus mechanism featuring two focus groups and four XD (extreme dynamic) Linear Motors to match the demanding high-speed capabilities of continuous shooting and high frame rate video. The control algorithm helps drive the lens's focus group smoothly and without delays for responsive, silent, precise, and continuous autofocus in both still and video modes. The XD Linear motors also only contribute to the overall size and weight of the lens.
Instant Auto/Manual Focus Selection via AF/MF Switch
Linear Response MF (manual focus) ensures that the focus ring responds directly to a corresponding change in focus for immediate and precise control in both still and movie modes. You can instantly switch between auto and manual focus via an AF/MF switch on the side of the lens.
Manual Aperture Ring with Switchable Click Stops
Thanks to the switchable click stops, the lens allows for fast, hands-on response required for still and video shooting. A switch on the aperture ring helps turn on/off click stops. You can switch it one for tactile feedback when shooting stills, or switch it off for silent control when shooting movies.
Dust- and Moisture-Resistant Design
With a dust- and moisture-resistant design, you can use this lens for heavy-duty outdoor shoots, especially when combined with a camera that employs weather-resistant properties.
Fluorine Front-Element Coating
A fluorine coating on the front lens element repels water, oil, and other contaminants. It makes it easier to simply wipe off any contaminants or fingerprints from the lens surface.
Compact, Lightweight Design
This compact lens weighs just 1.715 lb and measures at only 3.425x4.25 inches, enhancing mobility when used with compact E-mount Full-frame or APS-C bodies and make it convenient for use on compact gimbals or grips for vlogging and other applications.
Ratings and reviews
Sony FE 50mm f/1.2 GM Full-Frame Large-Aperture G Master Lens
Sony FE 50mm f/1.2 GM Full-Frame Large-Aperture G Master Lens
---