Sony Xperia 1 III Smartphone with WF1000XM3/S True Wireless Earphones
Sony Xperia 1 III Smartphone with 6.5-inch 21:9 Cinema Wide 4K HDR OLED Display with WF1000XM3/S True Wireless Earphone
Sony Xperia 1 III Smartphone with 6.5-inch 21:9 CinemaWide 4K HDR OLED Display
Sony Industry Leading True Wireless Noise Cancellation Earbud Headphones with Charging Case in Silver)
Sony Xperia 1 III Smartphone with 6.5-inch 21:9 CinemaWide 4K HDR OLED Display
Sony Xperia 1 III Smartphone with 6.5-inch 21:9 CinemaWide 4K HDR OLED Display
Sony Xperia 1 III Smartphone with 6.5-inch 21:9 CinemaWide 4K HDR OLED Display
Sony Xperia 1 III Smartphone with 6.5-inch 21:9 CinemaWide 4K HDR OLED Display
Sony Xperia 1 III Smartphone with 6.5-inch 21:9 CinemaWide 4K HDR OLED Display
Sony Xperia 1 III Smartphone with 6.5-inch 21:9 CinemaWide 4K HDR OLED Display
Sony Xperia 1 III Smartphone with 6.5-inch 21:9 CinemaWide 4K HDR OLED Display
Sony Xperia 1 III Smartphone with 6.5-inch 21:9 CinemaWide 4K HDR OLED Display
Sony Xperia 1 III Smartphone with 6.5-inch 21:9 CinemaWide 4K HDR OLED Display
Sony Xperia 1 III Smartphone with 6.5-inch 21:9 CinemaWide 4K HDR OLED Display
Sony Xperia 1 III Smartphone with 6.5-inch 21:9 CinemaWide 4K HDR OLED Display
Sony Xperia 1 III Smartphone with 6.5-inch 21:9 CinemaWide 4K HDR OLED Display
Sony Xperia 1 III Smartphone with 6.5-inch 21:9 CinemaWide 4K HDR OLED Display
Sony Xperia 1 III Smartphone with 6.5-inch 21:9 CinemaWide 4K HDR OLED Display
Sony Xperia 1 III Smartphone with 6.5-inch 21:9 CinemaWide 4K HDR OLED Display
Sony Xperia 1 III Smartphone with 6.5-inch 21:9 CinemaWide 4K HDR OLED Display
Sony Xperia 1 III Smartphone with 6.5-inch 21:9 CinemaWide 4K HDR OLED Display
0dbdefbc838b7b6faf3c70feebc6dc084f8ed42be07b2c7c9cbeb7ce01c69c0c-0240ce9b85d1f9e6.jpg
Sony Xperia 1 III Smartphone with WF1000XM3/S True Wireless Earphones
Sony Xperia 1 III Smartphone with WF1000XM3/S True Wireless Earphones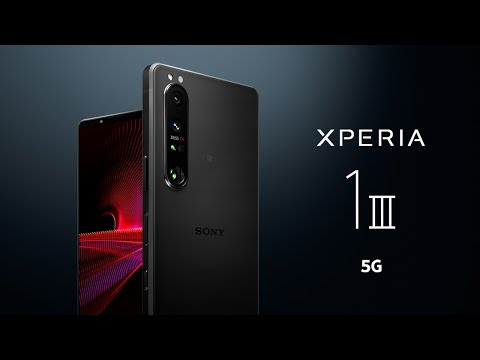 Product highlights:
Qualcomm Snapdragon 888 5G
6.5-inch 4K HDR OLED 120Hz display
Qualcomm Snapdragon Elite Gaming
ZEISS T* coating
Three lenses in versatile focal lengths
3D iToF (inydirect Time-of-Flight) sensor
IP65/68 water-resistance
AI super resolution zoom
Optical SteadyShot with Flawless Eye
360 Reality Audio and 360 Spatial Sound
Starting at $138/mo or 0% APR.
---
---
---
Need help deciding?
Contact us right now!
Call or chat with one of our experts.
In the box
Sony Xperia 1 III Smartphone with 6.5-inch 21:9 4K HDR OLED Display
Sony Xperia 1 III Smartphone with 6.5-inch 21:9 4K HDR OLED Display (XQBC62/B)
XQZ-UC1 Power Delivery Quick Charger
XQZ-UB1 USB Type C Media Cable
Startup Guide
Important Information Leaflet
Limited 1-Year Warranty
Sony WF-1000XM3 True Wireless Noise-Canceling Earbud Headphones with Charging Case (Silver)
Sony WF-1000XM3 True Wireless Noise-Canceling Earbud Headphones
USB Type-C Cable (Approx. 7.87 inch)
Sony Xperia 1 III Smartphone with WF1000XM3/S True Wireless Earphones
Setting the new bar for speed in a smartphone, Sony is back with the Sony Xperia 1 III Smartphone with 6.5-inch 4K HDR OLED Display. Focus Camera bundles the Sony Xperia 1 III Smartphone with wireless headphones.
Sony Xperia 1 III Smartphone with 6.5-inch 21:9 4K HDR OLED Display
Combining impressive speed with a unique design, level up your entertainment and creativity with the Sony Xperia 1 III Smartphone. This smartphone sports 6.5-inch 21:9 4K HDR OLED Display, and features the latest technologies and a camera developed with Sony´s Alpha camera engineers to produce exceptionally fast autofocus in a smartphone. Watch everything in stunning cinema quality with a refresh rate of 120Hz. It also includes a versatile triple camera with four focal lengths
4K OLED Display on a Smartphone
The new Xperia 1 Mark III's 21:9 6.5-inch 4K HDR OLED display with a 120Hz refresh rate provides outstanding cinema quality. It also includes DSEE sound that accurately upscales more high-quality to your compressed music.
Qualcomm Snapdragon 888 5G
The Xperia 1 III packs a Qualcomm Snapdragon 888 5G Mobile Platform with industry-leading innovations in 5G, AI, gaming, photography, and many more. It empowers you to game, capture, cross-task, and connect like never thought possible with staggering multi-gigabit speeds and enhanced performance from a faster CPU and GPU than on the previous model.
Qualcomm Snapdragon Elite Gaming
Enhance your gaming experience with Qualcomm Snapdragon Elite Gaming. The gameplay is optimized to give you the best experience.
Outstanding ZEISS quality in your Xperia
The ZEISS optics calibrated and designed specifically for your Xperia smartphone. The ZEISS T* coating contributes to exquisite rendering and contrast by reducing reflections.
Choose the Focal Length
The Xperia 1 III sports three lenses in versatile focal lengths: 16mm, 24mm, and 70, 105mm. These lenses provide users high-quality shots. The optics are high-class ZEISS quality for creative shots as intended.
Speedy Sensor
The smartphone features a 3D iToF (indirect Time-of-Flight) sensor that measures the distance between the camera and the object by detecting the time difference between the emission of the infrared rays and its return to the sensor after being reflected by the object. This sensor is great for low-light shooting as it provides precision focusing in any situation.
Water-Resistant
The Xperia 1 III is sturdy and well-designed, as it includes Corning Gorilla Glass 6 on both sides. It also features IP65/68 water resistance so you won't have to worry about rains and splashes.
360 Reality Audio and 360 Spatial Sound
If the music source you're listening to is a 2-channel stereo, then a new - 360 Spatial Sound – comes into play. It enables the Xperia to up-mix your favorite stereo tracks into an immersive sound experience, in real-time. It also plays and reproduces 360 Reality Audio on its stereo speakers and produces powerful, balanced true stereo sound.
Audio Equalizer
The audio equalizer lets you heighten sounds such as footsteps or gunshots, so you can hear your opponents coming and react before they do.
L-γ Raiser (Low Gamma Raiser)
L-γ raiser (Low gamma raiser) enhances image details in dark areas, it highlights your enemies without overexposing bright areas of the screen. So, you can hit them before they hit you.
Optimize V.C. Microphone
The smartphone also features optimize V.C. microphone that reduces the background noise based on your chosen headset type.
Sony WF-1000XM3 True Wireless Noise-Canceling Earbud Headphones with Charging Case (Silver)
The noise-canceling technology in the Sony WF-1000XM3 is the most advanced ever in truly wireless headphones, with the HD Noise-Canceling Processor QN1e. So you can lose yourself completely in your music. A tiny-yet-powerful 0.24" driver unit sits inside the headphones to deliver rich, clear, expansive sound.
Dual Noise Sensor Technology
Dual microphones—one feed-forward and one feed-back—on the surface of the headphones catch more of the ambient sounds from your surroundings, whether it's in-flight noise, city traffic, or office chatter.
HD Noise-Canceling Processor QN1e
Having caught the ambient sound, the dedicated HD Noise-Canceling Processor QN1e gets to work. It not only cancels significantly more noise across almost all frequencies, but also uses less power.
Exceptional Sound with Minimal Distortion
The HD Noise-Canceling Processor QN1e combines Digital Noise Cancelation, 24-bit Audio Signal Processing, and a Digital-to-Analog converter with headphone amplifier to produce stunning sound with minimal distortion.
Upscale Digital Music with DSEE HX
Digital Sound Enhancement Engine HX (DSEE HX) upscales compressed digital music files, bringing them closer to the quality of High-Resolution Audio.
Ultimate Listening Freedom
A new Bluetooth chip and optimized antenna design provide a stable connection for hour upon hour of high-quality wireless streaming. The Bluetooth chip transmits sound to the left and right ears simultaneously for an exceptional listening experience. The placement of the headphones' Bluetooth antenna has been optimized to ensure a wider coverage, this helps keep the signal strong for uninterrupted streaming.
Ergonomic Tri-Hold Structure for a Secure Fit
The noise-canceling earbuds are ergonomically designed to make contact with three different points on your ear for a secure, comfortable fit. A high-friction rubber surface keeps the earbuds snug and secure in your ear, so they won't slip out unexpectedly.
Perfect for TV Shows, Movies, and More
Watching video content on your smartphone or tablet? The advanced wireless connection on the WF-1000XM3 syncs what you see on screen precisely with what you hear on your headphones for more enjoyable viewing.
Up to 24 Hours of Listening
On a full charge, the headphones offer up to 6 hours of power, and the handy charging case provides a further three charges to keep you going throughout the day. That's up to 24 hours of noise-free listening. With noise canceling off, it's even longer — 8 hours of power on a full charge, with a further three charges from the charging case, for up to 32 hours of play time.
Quick Charging When You Need It
Sometimes you need music, fast. So if your headphones are running low on power, a 10-minute quick charge in the charging case gives you up to 90 minutes of play time.
Handy Magnetic Charging Case
Put your noise-canceling headphones back into the charging case and they'll nestle into place with a satisfying snap thanks to a magnetic interior. An included USB-C cable lets you recharge the case quickly and easily.
Talk at a Touch with Quick Attention
Placing your finger over the earbud turns the volume right down and lets in ambient sound. So you can instantly chat with someone without taking your headphones off. The WF-1000XM3 Headphones also feature intuitive touch control settings — for example, tap on the left earbud to change from Noise Canceling to Ambient Sound, or double tap on the right to skip to the next track.
Clearer Hands-Free Calling
The WF-1000XM3 Headphones deliver clearer voice quality and you can take calls using either, or both, of the earbuds. This allows you to alternate their recharging or hear calls clearly in noisy environments.
Automatic Pause and Play
A proximity sensor in each earbud can detect whether you're wearing one or both, and adapts playback accordingly. Take out one earbud and the music automatically pauses on both sides. Put the earbud back in and the music automatically resumes playing.
Adaptive Sound Control
The Sony | Headphones Connect app offers Adaptive Sound Control, a smart function that automatically detects what you're up to—such as traveling, walking, or waiting—then adjusts ambient sound settings to suit the situation. You can also customize the settings to your preferences.
Be in Control of Your Listening
With the Sony | Headphones Connect app, Ambient Sound Control lets you adjust the volume of background sound and gives you the option to allow voices alone to be heard. Meanwhile the Equalizer lets you customize sound levels to suit your music.
Supports Voice Assistant
Enjoy entertainment, connect with friends, get information, listen to music and notifications, set reminders, and more. With the Google Assistant, you just have to ask.
Modern Classic Style
From the headphones with their clean, minimalist look, to the charging case with its tactile, high-end finish, it's all about elegant, understated style.
Ratings and reviews
Sony Xperia 1 III Smartphone with WF1000XM3/S True Wireless Earphones
Sony Xperia 1 III Smartphone with WF1000XM3/S True Wireless Earphones
---