11cb87bf458dcef0f293536eab09427d21508577979f530d3b9a3d5074aebe56-ac83970768924b83.jpg
f379e6689d87f413a90b1e8ef91a25fe1025a4cf5d9f38b2f6e1c2d1103a903d-4b5a64b980735428.jpg
21a49514b5ac5ddb7a9aa3eacea5e5b028645677739fdd945f4be195bde14903-909d5f14d26dd863.jpg
03109da4de7df7d3b540d29e01b492a315edb8da9ab9021033b4835eedd759f4-2fbc3bc20a69d473.jpg
007b10f8c2bba51352b713f7ed905ee001f42273793406808ff9a793280b132c-2843b476148c1b40.jpg
DJI RS 2 Gimbal Stabilizer Pro Combo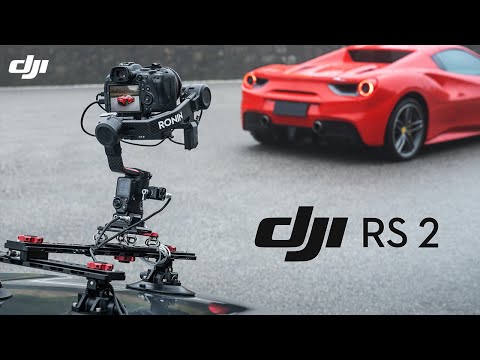 Product highlights:
4.5kg (10lbs) Tested Payload
Carbon Fiber Construction
1.4" Full-Color Touchscreen
Professional Mounting Options
Efficient Balancing Between Payloads
Max 12hr Fast-Charge Batteries
---
Need help deciding?
Contact us right now!
Call or chat with one of our experts.
In the box
DJI RS 2 Gimbal Stabilizer Pro Combo
1 x Gimbal
1 x BG30 Grip
1 x USB-C Charging Cable (40 cm)
1 x Lens-Fastening Strap
1 x Extended Grip/Tripod (Metal)
1 x Quick-Release Plate (Arca-Swiss/Manfrotto)
1 x Briefcase Handle
1 x Camera Riser
1 x Carrying Case
1 x Multi-Camera Control Cable (USB-C, 30 cm)
1 x Multi-Camera Control Cable (Sony Multi, 30 cm)
1 x Multi-Camera Control Cable (Micro-USB, 30 cm)
1 x Multi-Camera Control Cable (Mini-USB, 30 cm)
3 x Hook-and-Loop Strap
2 x D-Ring Camera Mounting Screw 1/4-inch-20
1 x RSA/NATO Port Cover
1 x Pan Axis Sleeve
1 x Screw 1/4-inch-20
1 x Phone Holder
1 x Focus Motor
1 x Focus Motor Rod Mount Kit
1 x Focus Gear Strip
1 x Image Transmitter
1 x Cold Shoe to 1/4''-20 Adapter
1 x USB-C Power Cable (20 cm)
1 x Mini-HDMI to HDMI Cable (20 cm)
1 x Mini-HDMI to Mini-HDMI Cable (20 cm)
1 x Mini-HDMI to Micro-HDMI Cable (20 cm)
6 x M4 Screw (10 mm)
1 x Allen Wrench (3 mm)
DJI RS 2 Gimbal Stabilizer Pro Combo
DJI RS 2 isn't just a gimbal – it is an unparalleled solution for dynamic cinematography. Every design element and feature is made to deliver industry-leading camera stabilization. Simply put, DJI RS 2 is crafted for you to master filmmaking.
Film More, Pack Less
Monocoque carbon fiber construction adds incredible strength and unbelievable lightness to the axis arms. A 1kg (2.3lbs) gimbal with 4.5kg (10lbs) tested payload offers the highest weight-to-payload ratio in the industry.
Full-Color LCD Touchscreen
Access ActiveTrack 3.0 right from the touchscreen, freeing your creative control. The full-color LCD screen allows you to quickly adjust parameters and access Ronin app features.
Titan: DJI Stabilization Evolved
No one makes camera stabilizers like DJI. Our Titan Stabilization Algorithm captures smoother footage than ever. Need more? SuperSmooth mode compensates for micromovements and increases torque, stabilizing even 100mm zoom lenses.
Multi-Scenario Solution, Endless Possibilities
While DJI RS 2 is optimized for capturing unique shots with a single hand, it is also designed to be a professional filmmaking solution. No matter how complex your shot, DJI RS 2 adapts to achieve your vision.
Both RSA ports are NATO-compatible, opening DJI RS 2 to a universe of third-party accessories along with versatile handling and mounting possibilities.
RSA/NATO with Focus Wheel: Adjust camera focus or zoom with fine control.
RSA/NATO with Twist Grip Dual Handle: Open up more possibilities to hold the camera for the right shot.
RSA/NATO with Universal Mount: Integrate RS 2 with a car, jib, or slider, and control from a distance.
Looking to film in portrait mode? The vertical camera mount lets you capture professional-grade footage for your social media content.
Focus System: Cinematic Sharpness
A built-in front dial above the trigger allows for single handed focus control. It also complements a mounted Focus Wheel for two-channel focus and zoom control, right from the handle. The 3D Focus System uses ToF sensors to measure the distance between lens and subject for a sharp picture, even in low lighting. This advanced system enables fast autofocusing on manual, large-aperture lenses.
Construction: Conveniently Built for Instant Use
Manfrotto + Arca-Swiss, a dual-layer camera mounting plate is compatible with most cameras. Fine-Tune Balancing Knob allows you to literally dial in the perfect balance for your setup. Axis Locks keep gimbal arms in place for easier balancing and storage. Teflon-Coated Arms allow smoother movement of the arms during balance adjustment.
RavenEye: See Farther
RavenEye transmits video while giving you remote control of camera parameters. Transmits 1080p video from up to 200 m (656 ft) away with a latency of just 60 ms. With ActiveTrack 3.0 built in, DJI RS 2 uses the source signal from the camera to track your subject. RavenEye enhances Force Mobile, increasing responsiveness and decreasing latency.
Our Best Battery Yet
The BG30 grip has a max runtime of 12 hours and can charge independently from DJI RS 2. Fast charging enables two hours of runtime with just a 15min charge.
DJI RS 2 employs a cartridge design for more secure battery mounting and faster battery swaps.
Creative Functions
Unleash your creativity like never before with a variety of functions at your fingertips. Time Tunnel creates a repeatable camera movement path for a tightly choreographed shot. With a steady pan from the gimbal, create gigapixel panoramas from your camera. Timelapse captures the passage of time with a steady frame. Track lets you create a repeatable camera movement path for a tightly choreographed shot.
Lightweight Carrying Case
This redesigned carrying case has a splash-proof body with dedicated compartments for all RS 2 parts.
Ratings and reviews
DJI RS 2 Gimbal Stabilizer Pro Combo
DJI RS 2 Gimbal Stabilizer Pro Combo
---