Fujifilm X-T30 Mirrorless Camera (Body Only, Black) with XF 16mm f/2.8 lens and Accessory Bundle
8821b8439c0e68ed2aacaf2a7b2ca1975d1869a6cada2e5f3ff20343811497b5-1ac6635d0370134f.jpg
Fujifilm X-T30 Mirrorless Camera (Body Only, Black)
Fujifilm Fujinon XF 16mm f/2.8 R WR Lens (Black)
SanDisk 128GB Ultra UHS-I Class 10 SDXC Memory Card, Black, Standard Packaging (SDSDUNC-128G-GN6IN)
Koah Pro Fujifilm NP-126S Two-Pack Rechargeable Battery 1400mAh and Dual Charger
Focus DSLR Accessory Kit
Focus Flexible 12" Spider Tripod
6dfb264395b930ce2cb2ffaa6f3e6af8f630a96168b0cff19da1c2c216f4b627-8e2dc184f4c6b8c8.jpg
Fujifilm X-T30 Mirrorless Camera (Body Only, Black) with XF 16mm f/2.8 lens and Accessory Bundle
Fujifilm X-T30 Mirrorless Camera (Body Only, Black) with XF 16mm f/2.8 lens and Accessory Bundle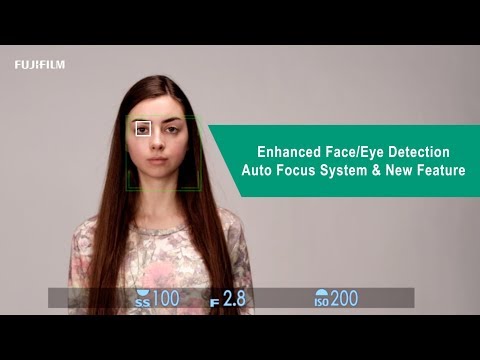 Product highlights:
26.1MP APS-C X-Trans CMOS 4 sensor
X-Processor 4 Quad-Core CPU
Many shooting functions, such as monochrome adjustments
Records 4K video at 30 fps or 1080p at 120 fps
3-inch LCD with 2-way tilting and improved touchscreen
0.39-inch 2.36M-dot OLED color viewfinder
Built-in Wi-Fi and Bluetooth 4.2, SD card slot
Accurate autofocus tracking and face detection
Intuitive design with comfortable controls
Fujifilm XF 35mm WR and XC 50-230mm OIS II lenses
---
Need help deciding?
Contact us right now!
Call or chat with one of our experts.
In the box
Fujifilm X-T30 II Mirrorless Camera Body (Black, No Charger)
Fujifilm X-T30 II Mirrorless Camera Body (Black)
Li-ion Battery NP-W126S
USB Cable
Shoulder Strap
BCP-001 Body Cap
Owner's Manual
Fujifilm Fujinon XF 16mm f/2.8 R WR Lens (Black)
Fujifilm Fujinon XF 16mm f/2.8 R WR Lens (Black)
Lens Cap FLCP-49
Lens Rear Cap RLCP-001
Lens Hood
Wrapping Cloth
Limited 1-Year Warranty
Koah Fujifilm NP-W126S Two-Pack Rechargeable 1400mAh Battery and Dual Charger
Koah Fujifilm NP-W126S Two-Pack Rechargeable 1400mAh Battery
Dual Charger
Koah Nostrand Avenue Camera System Gadget Bag with Accessory & Cleaning Kit
Koah Nostrand Avenue Camera System Gadget Bag with Accessory and Cleaning Kit
Nostrand Avenue Gadget Bag with Shoulder Strap
Photography Cleaning Kit
Corel Photo Video Art Suite for Focus Camera (OEM Download Card)
SanDisk Ultra 128GB SDXC UHS-I Memory Card
SanDisk Ultra 128GB SDXC UHS-I Memory Card
Focus Camera Flexible 10-Inch Spider Tripod
Fujifilm X-T30 Mirrorless Camera (Body Only, Black) with XF 16mm f/2.8 lens and Accessory Bundle
For a sleek mirrorless with cutting edge image-making technology, look no further than the Fujifilm X-T30 Mirrorless Camera. Designed to provide all the needs of the modern day content creator, the Fujifilm X-T30 is equipped with a new 26.1MP APS-C X-Trans CMOS 4 sensor and X-Processor 4 Quad-Core CPU. No matter your skill level, you will be impressed with the the X-T30's fast autofocus, strong face detection and sharp, clear, high resolution photos. This Fujifilm camera has an increased sensitivity range up to ISO 51200 and can record 10-bit, 4:2:2 DCI 4K video using the HDMI port. Whether you are a novice, amateur or pro, you can get creative with the Fujifilm X-T30. Focus Camera combines this Fujifilm X-T30 Mirrorless Camera with a Fujifilm Fujinon XF16mm Lens (Black), Focus DSLR Accessory Kit, Focus Flexible 12-Inch Spider Tripod, Wasabi Battery (2-Pack) and Dual USB Charger for Fujifilm NP-W126, SanDisk Ultra 128GB SD Card, and The Corel Photo, Video, and Art Suite v.3.0.
Fujifilm X-T30 II Mirrorless Camera Body (Black, No Charger)
Cleverly weaving proven technology with a vintage aesthetic, the X-T30 II is an ideal choice for stills photographers and videographers of all levels. With a 26.1MP back-illuminated X-Trans sensor and X-Processor 4 imaging engine, the X-T30 II delivers exceptional performance, with autofocusing down to -7EV in just 0.02 secs. The X-T30 II perfectly fits your creative style and mood with unique features including the ability to share your work in seconds, via Wi-Fi or Bluetooth. Pick up and start creating in seconds by flicking over to the Advanced SR Auto mode, or take more control over your output.
Assured Image Quality
This is the 4th Gen X-Trans CMOS 4 back-illuminated sensor which is designed to minimize noise, while also extending sensitivity to ISO 160. The unique structure of the X-Trans color filter array ensures stunning image quality, packed with detail and vibrant, true-to-life color, it also minimizes moiré and false colors, without the need for an optical low pass filter.
Incredible Focusing in All Conditions
The X-T30 II features X-Processor 4 quad-core CPU that offers fast, accurate autofocusing in just 0.02 secs on any subject. Significant enhancements have been made to the original X-T30's ability to track moving subjects, optimizing autofocus for both stills and its powerful 4K/30p video capabilities. For even greater versatility, low light focusing performance has also been expanded from the original X-T30 model, down to -7EV (with XF50mmF1.0 R WR attached).
Advanced Video and Imaging Controls
Users can create 10x super slow-motion effects as the X-T30 II offers the ability to record 4K video at 30 frames-per-second, or 240fps at 1080p. Filmmakers can record 10-bit, 4:2:2 color through the camera's HDMI port, F-Log internally, or video using any one of X-T30 II's 18 Film Simulation modes. The X-T30 II offers unique features in still images ­that includes in-camera control over film grain texture, color depth, clarity, sharpness, and highlight and shadow tones.
In Touch With Your Creativity
The X-T30 II features a three-inch, two-way tilting screen that offers impressive touchscreen functionality, making it easy to get high-quality results in challenging conditions. The Advanced SR Auto mode automatically chooses the optimum settings from 58 presets.
Made for Sharing
Fujifilm X-T30 II is primed for sharing. You can use either Bluetooth or Wi-Fi to share your memories with friends and family on social media, by connecting and downloading images to the Fujifilm Camera Remote App. The app also lets you instantly connect and print your favorites from any compatible Fujifilm INSTAX Smartphone printer.
Fujifilm Fujinon XF 16mm f/2.8 R WR Lens (Black)
The Fujifilm Fujinon XF 16mm f/2.8 R WR Lens is a compact, affordable and weather resistant lens. Part of the XF family of lenses, it is a lightweight yet high-performing XF lens.
High Resolution Imaging
This Fujifilm mirrorless lens delivers high resolution thanks to Fujifilm's X-TRANS CMOS sensor. The lenses precise optical design is characterized by edge-to-edge sharpness from the center of the frame to the corners and a precisely arranged 10 elements in 8 groups. Two of the elements are aspherical and therefore suppress chromatic aberration and field curvature imperfection, which will degrade your image.
Compact and Lightweight Design
The FUJINON XF family is known for its stylish design and image quality, which the FUJINON XF16mm retains despite weighing just 5.47oz (155g) and measuring just 1.79-inch (45.4mm) long. It's also durable thanks to its metal housing, precise click stops and smooth dampening.
Fast and Near-Silent Autofocus
The lens achieves speedy and quiet AF performance because of its specially designed inner focusing AF system. The system relies on a stepping motor that moves focusing elements into place using precise electrical pulses.
Weather and Dust Resistance for Durability
This durable Fujifilm 16mm lens can operate in temperatures down to 14 degree Fahrenheit, making it very weather resistant. It also powerfully resists dust because it is sealed at nine points around the barrel.
Koah Fujifilm NP-W126S Two-Pack Rechargeable 1400mAh Battery and Dual Charger
Stay prepared with the Koah NP-126S Two-Pack Battery and Charger Kit for Fujifilm. This kit provides two NP-126S 1400mAh rechargeable batteries with a compatible dual charger. The charger will charge both batteries simultaneously. Use this charging kit with your original FUJI batteries as well as the spare batteries from Koah.
Koah Nostrand Avenue Camera System Gadget Bag with Accessory & Cleaning Kit
The Nostrand Avenue Camera System Gadget Bag from Koah is a semi-soft carrying case that fits one DSLR camera and up to two lenses and accessories. Designed with keeping easy access in mind, it features a large top cover that protects your camera/camcorder and gear from rain and sand. It also allows for quick access to your camera and is secured with a snap coupler. An extended zipper pulls add to the bags convenient design.
Additional Storage
The Nostrand Avenue Bag comes with additional front and side zippered pockets for holding accessories like a spare battery, charger, HDMI cable, and memory card. With the included shoulder strap and sturdy design, you can take it with you virtually anywhere. Also included with this bag is an optics care and cleaning kit.
Koah Photography Cleaning Kit
This Photography Cleaning Kit by Koah comes complete with a compact mini tripod, a microfiber lens cloth, a fine bristle cleaning brush, lens cleaning wipes, a lens cleaning spray bottle, a rubber bulb air blower, loop straps, and finally a small carrying pouch to store these accessories. This kit was designed to meet the cleaning needs of various photography and video optics, binoculars and spotting scopes, filters and other glass elements.
Corel Photo Video Art Suite for Focus Camera (OEM Download Card)
The Corel Photo Video Art Suite for Focus Camera (OEM Download Card) is an essential software bundle for photo and video editing. This versatile kit will improve your visual communication, digital storytelling, and photo editing results. This is a perfect bundle for displaying your creativity. It comes complete with VideoStudio SE 2020, Painter Essentials 7, PaintShop Pro 2021, and AfterShot Pro 3.
Corel VideoStudio SE 2020
Corel VideoStudio SE 2020 is the fun and easy video editing software designed to transform your photos & videos into stunning movies. This version has new additions such as new titles and creative content, streamlined editing tools and new smart slideshow and video tools. This program has also been optimized for 4K displays. Both new and seasoned users will love the flexibility and customization that VideoStudio has to offer. Flip, zoom, spin, or whip between scenes with Seamless Transitions that add excitement and energy to your cuts. Just align similar colors or objects to create a smooth and artful transition between imagery. Choose from templated transitions for immediate results or dive in deeper and create custom Seamless Transitions. Tell your story from multiple angles. Easily combine, sync, and edit footage from multiple cameras and select the angle you want to show as your video plays.
Corel Painter Essentials 7
Start your creative journey with Painter Essentials 7, the best paint program for beginners to explore and expand artistic curiosity using impressive, easy-to-learn tools. Produce incredible photo art with ease by converting your favorite photos into paintings using neural networking and the strength of Painter's brush engine! Choose from an impressive range of AI styles for photo painting, including Bold Watercolor, Colored Pencil, Colorful Dab's, Impressionist, Smooth Acrylic, Van Gogh, Watercolor Portrait, and Charcoal Drawing. Produce photo art with ease by converting your favorite photos into paintings using the leading-edge AI and SmartStroke technology in Painter Essentials 7. Choose from a wide range of auto-painting styles and, with one click, produce stunning results.
Corel PaintShop Pro 2021
With creativity at its core, PaintShop Pro 2021 offers impressive new creative content and applies Artificial Intelligence and Deep Learning to deliver innovative artistic presets. Enjoy complete control over your RAW images with PaintShop Pro Camera RAW LAB, including before and after views, and a large preview option. Combine multiple exposures of the same scene to create a single, stunning, HDR photo with intense visual contrast. Apply Lens Corrections tools automatically to correct the distortions, vignetting, and chromatic aberrations that are commonly introduced by most camera lenses. New features have been added like SmartClone, a Refine brush, and Depth of Field. Performance and stability have been refined and the Photography Workspace has been simplified for quick photo editing.
Corel AfterShot Pro 3
Edit faster, deliver higher quality images sooner and get back behind the camera where you belong with Corel AfterShot Pro 3. Brand and protect your work with new Watermarking. Enhanced Highlight Recovery, including a range control, helps you regain more detail in overexposed images. Save editing time with new Blemish Remover tools, comprehensive batch processing, and a new Image Preset Library; after all, time is money. Protect and promote your work with versatile Watermarking features. Deter unauthorized copying, brand your photos with your logo or contact info, or add text and graphics. Apply watermarks to individual photos or batches, and easily adjust the size, rotation, position, transparency, and more.
SanDisk Ultra 128GB SDXC UHS-I Memory Card
Take better pictures and Full HD videos with your compact to mid-range point and shoot cameras. This SD card is ideal for storing tons of photos and videos. With speeds up to 100MB/s to quickly transfer it all to your computer.
Capture the Moment
SanDisk Ultra SD cards deliver exceptional photo and video shooting performance to let you capture your memories when they happen.
Perfect Picture and Video
Capture amazing quality pictures and Full HD video with your compact point-and-shoot camera.
Keep Shooting
Delivers sufficient storage space so you can shoot tons of photos and hours of Full HD video (1080p) without changing the card.
Rugged and Durable
SanDisk Ultra SD cards are durability tested to protect your memories from life's mishaps—waterproof, shockproof, x-ray proof, and temperature-proof.
Focus Camera Flexible 10-Inch Spider Tripod
Take great pictures and video on the go with the Focus Camera 10-Inch Spider Tripod. This compact tripod is perfect for travel and fits most digital cameras and camcorders. The strong and sleek design features a quick release function providing amazing versatility.
Ratings and reviews
Fujifilm X-T30 Mirrorless Camera (Body Only, Black) with XF 16mm f/2.8 lens and Accessory Bundle
Fujifilm X-T30 Mirrorless Camera (Body Only, Black) with XF 16mm f/2.8 lens and Accessory Bundle
---