Panasonic Lumix GX85 Mirrorless Camera with 12-32mm and 45-150mm Lenses (Black)
Panasonic Lumix GX85 Mirrorless Camera with 12-32mm and 45-150mm Lenses (Black)
Panasonic Lumix GX85 Mirrorless Camera with 12-32mm and 45-150mm Lenses (Black)
Panasonic Lumix GX85 Mirrorless Camera with 12-32mm and 45-150mm Lenses (Black)
Panasonic Lumix GX85 Mirrorless Camera with 12-32mm and 45-150mm Lenses (Black)
Panasonic Lumix GX85 Mirrorless Camera with 12-32mm and 45-150mm Lenses (Black)
Panasonic Lumix GX85 Mirrorless Camera with 12-32mm and 45-150mm Lenses (Black)
Panasonic Lumix GX85 Mirrorless Camera with 12-32mm and 45-150mm Lenses (Black)
Panasonic Lumix GX85 Mirrorless Camera with 12-32mm and 45-150mm Lenses (Black)
Panasonic LUMIX GX85 Mirrorless Camera with 12-32mm and 45-150mm Lenses (Black)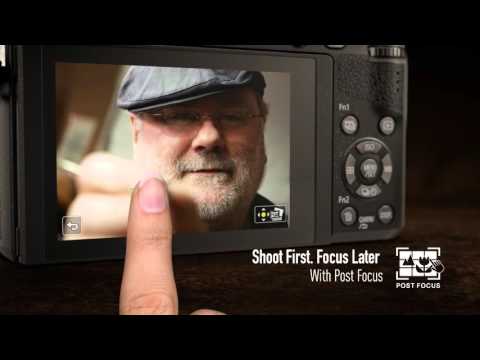 Panasonic LUMIX GX85 Mirrorless Camera with 12-32mm and 45-150mm Lenses (Black)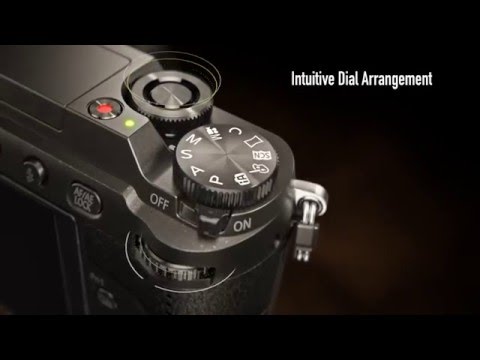 Product highlights:
16MP Live MOS Sensor
4K Photo at 30 fps
4K Ultra HD Video 30/24 fps
3-inch TFT LCD touch enabled tilting display
Built-in Wi-Fi connectivity
LCD Live viewfinder
5-axis in-body image stabilizer, Dual I.S.
Micro four thirds mount system
LUMIX G Vario 12-32mm f/3.5-5.6 Lens
LUMIX G 45-150mm f4.0-5.6 ASPH lens
Starting at $59/mo or 0% APR.
---
---
---
Need help deciding?
Contact us right now!
Call or chat with one of our experts.
In the box
Panasonic LUMIX GX85 Mirrorless Camera with 12-32mm and 45-150mm Lenses (Black)
Panasonic LUMIX GX85 Mirrorless Camera with 12-32mm and 45-150mm Lenses (Black)
LUMIX G Vario 12-32mm f/3.5-5.6 ASPH. Lens
LUMIX G Vario 45-150mm f/4-5.6 ASPH. MEGA O.I.S. Lens
Rechargeable Lithium-Ion Battery
AC Adapter
USB Connection Cable
Shoulder Strap
Hot Shoe Cover
Lens Cap x2
Lens Hood
Lens Rear Cap
Limited 1-Year Warranty
Panasonic LUMIX GX85 Mirrorless Camera with 12-32mm and 45-150mm Lenses (Black)
Panasonic LUMIX GX85 Mirrorless Camera
Nearly half the size of most DSLRs, the LUMIX GX85 mirrorless camera delivers impressive large sensor performance in the most compact camera system ever designed by Panasonic LUMIX. Thanks to the elimination of the low pass filter, its fine detail resolving power is boosted nearly 10 percent over previous 16-Megapixel sensors. Image stabilization is top of its class with the complementary LUMIX 2-axis lens O.I.S. and a new 5-axis in-body I.S., available in either photo or video recording modes.
Convenient Features
Camera purists will enjoy the familiar quick-access thumbwheel controls and integrated 2764k-dot eye-level electronic viewfinder, plus a tilting LCD display for greater flexibility in difficult shooting angles. Modern enthusiasts will love the Wi-Fi mobile control and next-generation flexibility that 4K Video, 4K PHOTO and 4K Post Focus modes bring to the creative experience.
Class Leading Dual Image Stabilization
A new 5-Axis in-body sensor stabilizer works in tandem with LUMIX 2-Axis optically stabilized lenses in either video or still capture modes.
Fine Detail Performance
The GX85 eliminates the detail-depriving low-pass filter from the sensor. The result is a near 10 percent boost in fine detail resolving power over existing 16 Megapixel Micro Four Thirds sensors.
Travel Light Without Compromise
The Panasonic LUMIX GX85 Mirrorless Camera with 12-32mm and 45-150mm Lenses (Black) has nearly half the bulk of most DSLRs with the modern hybrid photography performance of a mirrorless camera.
Familiar Integrated Controls
Integrated thumb-wheel controls and easily accessible exposure control dials provide a familiar DSLR-like feel and experience.
Improved Visibility
An integrated 2764k-dot Electronic Viewfinder improves viewability under harsh sunlight, and promotes improved shot framing posture for added handheld stability.
Touch Enabled Tilting Display
A touch enabled tilting LCD provides 80 degrees of up-tilt and 45 degrees of down-tilt to maximize viewing in difficult framing situations.
Multiple Lens Choices
Expand and enhance creative possibilities with 27 (and growing) lens options.
4K Photography
4K Ultra HD Video provides four times the resolution of HD Video. 4K PHOTO isolates video frames at 30 frames per second as high resolution photos, to ensure you'll never miss that moment again. And with 4K Post Focus, you can capture now and refocus later.
High Speed Focusing
Panasonic's Depth-From-Defocus (DFD) Auto Focus (AF) technology instantly calculates subject distance, and drives the focus mechanism with one quick, continuous movement for faster AF speeds.
Raw File Processing
RAW-format images can be easily developed in-camera with adjustments.
Panasonic LUMIX G VARIO 12-32mm Lens
The Panasonic LUMIX G VARIO 12-32mm lens offers focal distance of 12-32mm for allowing you to shoot more confidently. Enjoy high picture quality in a versatile, compact lens and capture blur-free stills and video, thanks to the MEGA O.I.S. stabilized performance. Additionally, take full advantage of fast AF with smooth, quiet focusing.
Panasonic LUMIX G VARIO 45-150mm Lens
Featuring an ultra-compact size and lightweight body, the LUMIX G VARIO 45-150mm f/4.0-5.6 ASPH. MEGA O.I.S. lens offers a versatile zoom range of 45-150mm (35 mm camera equivalent: 90-300 mm) providing a versatile medium zoom range for daily situations.
Ratings and reviews
Panasonic LUMIX GX85 Mirrorless Camera with 12-32mm and 45-150mm Lenses (Black)
Panasonic LUMIX GX85 Mirrorless Camera with 12-32mm and 45-150mm Lenses (Black)
---