Panasonic LUMIX GX9 20.3MP Mirrorless Camera with 12-60mm F3.5-5.6 Lens (Silver)
Panasonic LUMIX GX9 20.3MP Mirrorless Camera with 12-60mm F3.5-5.6 Lens (Silver)
Panasonic LUMIX GX9 20.3MP Mirrorless Camera with 12-60mm F3.5-5.6 Lens (Silver)
Panasonic LUMIX GX9 20.3MP Mirrorless Camera with 12-60mm F3.5-5.6 Lens (Silver)
Panasonic LUMIX GX9 20.3MP Mirrorless Camera with 12-60mm F3.5-5.6 Lens (Silver)
Panasonic LUMIX GX9 20.3MP Mirrorless Camera with 12-60mm F3.5-5.6 Lens (Silver)
Panasonic LUMIX GX9 20.3MP Mirrorless Camera with 12-60mm F3.5-5.6 Lens (Silver)
Panasonic LUMIX GX9 20.3MP Mirrorless Camera with 12-60mm F3.5-5.6 Lens (Silver)
Panasonic LUMIX GX9 20.3MP Mirrorless Camera with 12-60mm F3.5-5.6 Lens (Silver)
Panasonic LUMIX GX9 20.3MP Mirrorless Camera with 12-60mm f/3.5-5.6 Lens (Silver)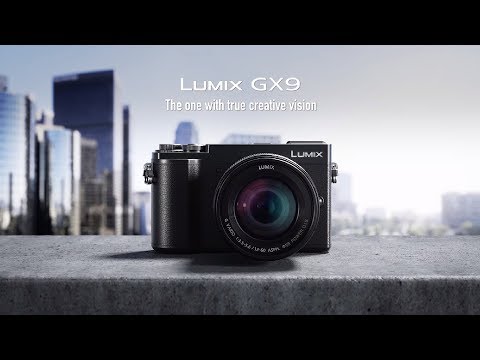 Panasonic LUMIX GX9 20.3MP Mirrorless Camera with 12-60mm f/3.5-5.6 Lens (Silver)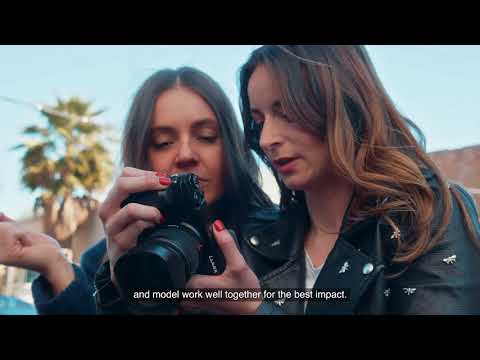 Product highlights:
20.3MP high-resolution MOS Sensor with optimal results
4K 30p video, 4K Live Crop and 4K PHOTO burst
5-axis Dual I.S.2 enables up to 4-stop slower shutter speeds
2760k-dot high-resolution LFV tilts up by approx. 80 degrees
100% color reproduction
1.39x / 0.7x magnification and 100% field of view
49 focus points plus Custom Multi AF mode
Light Composition mode captures perfect moments
Tuned 3D Color Control detects hue, saturation and brightness
Includes Panasonic LUMIX 12-60mm f/3.5-5.6 Lens
Starting at $90/mo or 0% APR.
---
---
---
Need help deciding?
Contact us right now!
Call or chat with one of our experts.
In the box
Panasonic LUMIX GX9 20.3MP Mirrorless Camera with 12-60mm f/3.5-5.6 Lens (Silver)
Panasonic LUMIX GX9 20.3MP Mirrorless Camera with 12-60mm f/3.5-5.6 Lens (Silver)
Battery Pack
AC Adapter
USB Connection Cable
Hot Shoe Cover
Shoulder Strap
Body Cap
Lens Cap
Lens Hood
Lens Rear Cap
Panasonic LUMIX GX9 20.3MP Mirrorless Camera with 12-60mm f/3.5-5.6 Lens (Silver)
Panasonic LUMIX GX9 4K Mirrorless Camera has a flat body style, and is favored by LUMIX G enthusiasts. Noted for high image quality and the streetwise creative freedom it delivers. The GX9 captures vibrant, true-to-life, high-quality images with excellent resolution, high contrast and impressive color reproduction. The 20.3-megapixel Digital Live MOS Sensor (without low-pass filter) ensures maximum performance across the full assortment of LUMIX G and LEICA DG Micro Four Thirds lenses. The LUMIX GX9 incorporates 5-axis Dual I.S.2 (Image Stabilizer) to effectively suppress blur. Combining an O.I.S. (Optical Image Stabilizer, 2-axis) and an I.B.I.S. (In-body Image Stabilizer, 5-axis), Dual I.S.2 compensates for a wider-than-ever range of movement. You can enjoy blur-free photo/video shooting from wide to tele, even in low-light situations. The GX9 integrates an electromagnetic drive in the shutter unit to reduce the shock created by the movement of shutter diaphragm by approx. 90% compared with its predecessor, while also minimizing shutter sound.
20.3MP Pixel-perfect Photos
The high performance Digital Live MOS sensor sports a whopping 20.3-MP to achieve uncompromising picture quality. Together with the removal of the low-pass filter from the sensor, you can confidently capture the sharpest ever imagery with a high dynamic range and artifact free.
Get low- and high-angle shots using the large 3.0-inch, approximately 1240k-dot tiltable monitor. It tilts up 80 degrees and down 45 degrees.
4K Photo Perfection
The 4K Photo feature lets you capture the perfect moment by selecting a frame from a video sequence (shot at 30 frames per second) in camera, and saving it as an individual high-res image with approximately 8-MP resolution. Simply shoot, select and save 4K photos auto marking with motion detection and 4K photos sequence composition creative editing.
4K Video - 4x the Pixel Counts of FHD
Whether you are watching movies or editing videos, 4K delivers a far more intense viewing experience than you have seen before. Its native 3,840 x 2,160 resolution is four times larger than Full HD, resulting in a much higher level of detail.
Dual and Body I.S.
With a shutter mechanism found in GX85 and G85 that significantly reduced shutter shock, LUMIX GX9 integrates a 5-axis Dual I.S., combining body and lens stabilization to gain more powerful hand-shake correction. The 5-axis Dual I.S. works in both photo and motion picture recording, including 4K video from wide to telephoto. It is also beneficial even in low light situations, and makes it possible to use a 4-stop slower shutter speed.
Panasonic LUMIX 12-60mm f/3.5-5.6 Lens
For everyone interested in a modern alternative to bulky DSLR interchangeable lenses, Panasonic LUMIX Mirrorless Micro Four Thirds lenses deliver impressive, no-compromise optical performance. The durable, all-weather LUMIX 12-60mm f/3.5-5.6 Lens features the highest standards of detail and sharpness. Built for travel and great photo and video capture, it comes complete with a splash and dustproof sealed body. And with Dual I.S. (Image Stabilization) compatibility, you'll shoot with unprecedented hand-held stability anywhere you go.
Ratings and reviews
Panasonic LUMIX GX9 20.3MP Mirrorless Camera with 12-60mm f/3.5-5.6 Lens (Silver)
Panasonic LUMIX GX9 20.3MP Mirrorless Camera with 12-60mm f/3.5-5.6 Lens (Silver)
---