Nikon D850 Full Frame FX-Format Digital SLR Camera with Shoulder Bag, Tripod, 64GB SD Card and Software Kit
466e52a7095650ec2e5a9f2fd8c85a82974257ae56523727692f2e5e29fb06a6-bf2413873a7ff366.jpg
Nikon D850 Full Frame FX-Format Digital SLR Camera
SanDisk 64GB Extreme PRO 170 MB/s UHS-I SDXC Memory Card
7c220358267ebabd978b26993253922643f03a67e5f11f0f2e09aa6711b29e6d-1b7c4d286dd02d7b.jpg
Corel Deluxe Premium Photo Software Kit with New Photo Mirage
5aa4fba312f932a7c55c345d829f944349da70ca7e51db0710cf75ac6d664e5e-fa9c889419b8a1dd.jpg
Nikon D850 DSLR Camera (Body Only)
Vanguard Havana 21 DSLR Shoulder Gadget Bag
Nikon D850 DSLR Camera (Body Only)
Nikon D850 DSLR Camera (Body Only)
Nikon D850 Full Frame FX-Format Digital SLR Camera with Shoulder Bag, Tripod, 64GB SD Card and Software Kit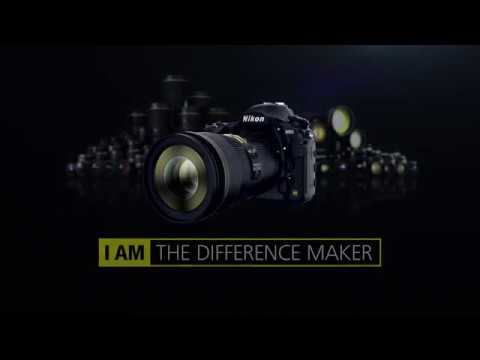 Nikon D850 Full Frame FX-Format Digital SLR Camera with Shoulder Bag, Tripod, 64GB SD Card and Software Kit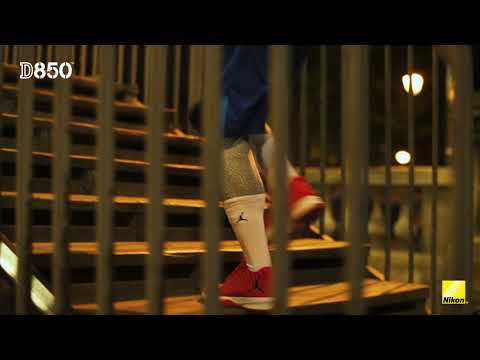 Product highlights:
45.7MP full frame CMOS sensor
Expeed 5 Image processor
7 fps continuous shooting
4K UHD video recording up to 120 FPS at 1080p
3.2-inch tilting touchscreen with 2.36M-dot LCD
Built-in Wi-Fi and Bluetooth connectivity
153-point AF system linked to 180,000-pixel metering
64-25,600 ISO expandable to 102,400
Create entire 4K UHD time-lapse
Ultra-accurate auto focus system
Starting at $260/mo or 0% APR.
---
---
---
Need help deciding?
Contact us right now!
Call or chat with one of our experts.
In the box
Nikon D850 DSLR Camera (Body Only)
Nikon D850 DSLR Camera (Body Only)
EN-EL15A Li-Ion Battery
MH-25A Battery Charger
UC-E22 USB 3.0 Cable
HDMI/USB Cable Clip
AN-DC18 Camera Strap
BF-1B Body Cap
DK-17F Fluorine-Coated Finder Eyepiece
Manufacture's Limited 1 Year Warranty
Dolica AX620B100 62-Inch Proline Aluminum Alloy Tripod with Ball Head
Dolica AX620B100 62-Inch Proline Aluminum Alloy Tripod with Ball Head
Carrying Case
Tool Kit
Manual
Corel Software Bundle of 4 Softwares OEM Photo, Video, and Art Software Suite
Corel PaintShop Pro 2022
Corel AfterShot Pro 3
Corel VideoStudio SE 2020
Corel Painter Essentials 7
Koah Roebling Street Camera System Gadget Bag with Accessory & Cleaning Kit
Koah Roebling Street Camera System Gadget Bag
Comfortable Shoulder Strap
Koah Photography Cleaning Kit
SanDisk 64GB Extreme Pro SDXC UHS-I Memory Card
SanDisk 64GB Extreme Pro SDXC UHS-I Memory Card
Limited Lifetime Warranty
Nikon D850 Full Frame FX-Format Digital SLR Camera with Shoulder Bag, Tripod, 64GB SD Card and Software Kit
Take gorgeous full-frame photos at up to 45.7 MP with the Nikon D850 Full Frame FX- Format Digital SLR Camera and 64GB Holiday Bundle from Focus Camera. This camera is ideal for professionals and high-end enthusiasts and features the Back-Side Illuminate Full-frame Image Sensor. Focus Camera has bundled it with a SanDisk 64GB Card for extra memory capacity, a Havana Shoulder Gadget bag to carry your camera and gear in, a Dolica 62-Inch Proline Tripod and Ball Head and Corel Deluxe Premium Photo Software Kit with New Photo Mirage so you can edit your photos at home or on the go.
Nikon D850 DSLR Camera (Body Only)
The Nikon D850 is an amazing DSLR camera that is capable of shooting up to 45.7MP at a high rate of speed, making it an ideal solution for high-end enthusiasts and professionals in every category. One of its best features is the Back-Side Illuminated (BSI) Full-Frame Image Sensor. Why is that so important? Well the technology of this sensor means that the light-collecting parts of the sensor are much closer to the surface of the chip that most other sensors. This equates to dramatically improved low-light performance and improved quality on the edges of your photos. No matter your situation, the D850 has the power, speed and set of features to meet your needs for years to come.
BSI Full-Frame Image Sensor
At the heart of the D850 is a back-side illuminated (BSI) FX-format full-frame CMOS image sensor with 45.7MP and no optical low-pass filter. It achieves extraordinary image quality, enhanced light gathering efficiency, faster data readout and truer color. And with such a dense array of pixels, there's virtually no risk of moire.
Detail and Sharpness
Faster than EXPEED 4, EXPEED 5 quickly processes all 45.7MP of data for lower noise, wider dynamic range, subtle tonal and textural details, high-speed continuous shooting at approx. 9 fps and full-frame 4K UHD movie recording. Nikon has been advancing the full frame format since the days of 35mm film photography with industry defining optics, legendary sharpness and the most impressive lens lineup available.
Autofocus That Keeps Up
The D850 uses the same field-proven ultra-accurate AF system as the flagship D5. With 153 focus points, 99 cross-type sensors and a dedicated AF processor, the D850 delivers all of its 45.7MP performance with NIKKOR lenses. Autofocus down to -4 EV lets you capture in low-light situations. Capturing the most elusive subjects will feel like second nature with the D850. You'll be amazed to find precision at every turn.
Recording
Multimedia content creators rejoice. You are now free to record 16:9 4K Ultra HD (3840x2160) in full frame glory using the total width and resolution of the D850's back-side illuminated (BSI) CMOS sensor. Transform dramatic moments into dazzling fluid slow-motion sequences. Record 4x (shoot at 120p, playback at 30/25p) or 5x (shoot at 120p, playback at 24p) slow-motion at 1080p.
Tilt and Touch
The tilting touchscreen LCD screen makes it easy to get the shot, even from high or low angles. Use Touch AF, Touch Shutter control and navigate menus, playback and more as if you were using a smartphone. Zoom in during Live View shooting and use the new pinpoint AF to put focus right where you want it.
4K and 8K Time-Lapse
Create entire 4K UHD time-lapse sequences right in the camera—an exclusive to Nikon DSLRs. Use Silent Live View Mode to bypass the mechanical shutter and mirror movement, saving thousands of shutter cycles and improving the D850's already outstanding battery performance. Render jaw-dropping 8K time-lapse movies by shooting sequences of up to 9,999 full-size stills, again using Silent Live View Mode. Using the D850's Interval Timer Mode allows you to capture over 8K-size images with exquisite detail for time-lapse movie creation. And with no shutter vibration, your sequences will be tack-sharp.
Dolica AX620B100 62-Inch Proline Aluminum Alloy Tripod with Ball Head
The Dolica 62-Inch ProLine Aluminum Alloy Tripod and Ball Head is a combination of versatility, functionality, and practicality. Whether you are shooting indoors or outdoors, this tripod is ideal for every occasion. Thanks to its lightweight yet durable construction, you can take this tripod anywhere making it perfect for all events such as sports activities, camping, family gatherings and much more. With a maximum working height of 62 inches, this tripod folds down to 22.5 inches making it convenient for transportation.
Functional and Stable Design
Designed for use with camcorders, point and shoot cameras and/or digital cameras, the Proline tripod features professional aluminum alloy construction with foam cell comfort grips that is able to support up to 13.2lb of weight. The Dolica AX620B100 Ball Head has a quick release plate for easy access to your camera while the integrated bubble level is ideal to prevent uneven shots. The three variable leg angles allows you to splay the legs out and get close to the ground for close-up or macro photography. Additionally, the tripod features weight hook, legs lock, a reversible locking center column, and non-slip rubber feet making it a perfect choice for today's photographer.
Corel Software Bundle of 4 Softwares OEM Photo, Video, and Art Software Suite
The Corel Photo Video Art Suite is an essential software bundle for photo and video editing. This versatile kit will improve your visual communication, digital storytelling, and photo editing results.
Corel PaintShop Pro 2022
From one-click fixes to advanced photo editing, PaintShop Pro 2022 makes it all happen faster with AI-powered features and time-saving enhancements. Imagined for all skill levels and designed with multiple workspaces, you will find it easy to navigate and accomplish whatever photo task you need. Complete your visual story with a collection of graphic design tools to paint, draw, add text, or build composites with layers and masks. A positive experience from start to finish, you can produce results that are as unique as your images.
Frame Tool
Place images and objects into shapes quickly and easily. Designed to accelerate the creation of digital layouts, work with a variety of frame shapes and sizes to achieve the desired look. Draw frames to use as handy placeholders or draw frames over a selected object or images for a polished result.
AI Background Replacement
Seamlessly replace the background of an image to experiment with different scenes, and color schemes, or create a fantasy land of your own.
AI Portrait Mode
Add a complimentary depth of field effect to the background of your image for professional-looking portraits or group shots guaranteed to stand out.
Enhanced AI Style Transfer
Apply even more artistic effects to your images with new Color Match and Smooth Image sliders.
Color Match
Balance and control the colors in your stylized image.
Smooth Image
Control the level of detail and texture in your stylized image.
Enhanced Usability
The Welcome screen has been enhanced with you in mind, offering a helpful new Workspace tab and built-in tutorials and learning content to help you master the product with ease. An improved design and new thumbnail previews for recent files promote intuitive navigation and a seamless experience.
Corel AfterShot Pro 3
Edit faster, deliver higher quality images sooner, and get back behind the camera where you belong with Corel AfterShot Pro 3. Brand and protect your work with new Watermarking. Enhanced Highlight Recovery, including a range control, helps you regain more detail in overexposed images. Save editing time with new Blemish Remover tools, comprehensive batch processing, and a new Image Preset Library; after all, time is money. Protect and promote your work with versatile Watermarking features. Deter unauthorized copying, brand your photos with your logo or contact info, or add text and graphics.
Corel Painter Essentials 7
Start your creative journey with Painter Essentials 7, the best paint program for beginners to explore and expand their artistic curiosity using impressive, easy-to-learn tools. Produce incredible photo art with ease by converting your favorite photos into paintings using neural networking and the strength of Painter's brush engine! Choose from an impressive range of AI styles for photo painting, including Bold Watercolor, Colored Pencil, Impressionist, Smooth Acrylic, Van Gogh, Watercolor Portrait, and Charcoal Drawing. Produce photo art with ease by converting your favorite photos into paintings using the leading-edge AI and SmartStroke technology in Painter Essentials 7. Choose from a wide range of auto-painting styles and, with one click, produce stunning results.
Corel VideoStudio SE 2020
Corel VideoStudio SE 2020 is a fun and easy video editing software designed to transform your photos and videos into stunning movies. This version has new additions such as new titles and creative content, streamlined editing tools, and new smart slideshow and video tools. This program has also been optimized for 4K displays. Both new and seasoned users will love the flexibility and customization that VideoStudio has to offer. Flip, zoom, spin, or whip between scenes with Seamless Transitions that add excitement and energy to your cuts. Just align similar colors or objects to create a smooth and artful transition between imagery. Choose from templated transitions for immediate results or dive in deeper and create custom Seamless Transitions.
Koah Roebling Street Camera System Gadget Bag with Accessory & Cleaning Kit
The lightweight Koah Roebling Street Camera System Gadget Bag is designed to hold and protect your DSLR camera from dust, scratches, bumps and bruises while traveling on the road. A convenient flap enables full access to the main compartment, allowing you to easily remove the camera and gear within seconds. The front flap is secured via two buckle clips. The case features a front zippered pocket and mesh pockets on both sides. Also included with this bag is an optics care and cleaning kit.
Convenient Design
The Koah Roebling Street's padded interior comes with padded dividers that help for better organization. It features additional pockets at the front, side and rear for storing small accessories like batteries, memory cards, cables and lens caps. Attach the included shoulder strap for comfortable carrying. The case also features an ergonomic cushioned handle at the top.
Koah Photography Cleaning Kit
This Photography Cleaning Kit by Koah comes complete with a compact mini tripod, a microfiber lens cloth, a fine bristle cleaning brush, lens cleaning wipes, a lens cleaning spray bottle, a rubber bulb air blower, loop straps, and finally a small carrying pouch to store these accessories. This kit was designed to meet the cleaning needs of various photography and video optics, binoculars and spotting scopes, filters and other glass elements.
SanDisk 64GB Extreme Pro SDXC UHS-I Memory Card
The SanDisk 64GB Extreme Pro SDXC UHS-I Memory Card saves you time transferring media with reading speeds of up to 200MB/s. With shot speeds of up to 90MB/s and UHS Speed Class 3 (U3) recording, you are ready to capture stunning, high-resolution, stutter-free 4K UHD video.
Improve Your Workflow Efficiency
With SanDisk QuickFlow Technology, this card optimizes performance for timesaving media offloads with quick transfer speeds up to 200MB/s (64GB-1TB). You can pair with the SanDisk Professional Pro-Reader SD and microSD to achieve maximum speeds (sold separately).
Shot Speeds up to 140MB/s
With shot speeds up to 140MB/s the card is perfect for capturing the action as it happens, without missing a beat.
Perfect for 4K UHD Video
Sometimes speed is what you need. The SanDisk Extreme Pro SD UHS-I card delivers the performance to capture stunning, uninterrupted 4K UHD video.
Stunning Sequential Burst Mode Shots
Rated UHS Speed Class 3 (U3) and Video Speed Class 30 (V30), the SanDisk Extreme PRO SD UHS-I card lets you capture sequential burst mode shots without missing a beat.
Durability You Can Count On
Built for and tested in harsh conditions, the SanDisk Extreme Pro SD UHS-I card is temperature-proof, waterproof, shock-proof, and x-ray-proof.
Recover Images You Accidentally Deleted
Includes an offer for RescuePro Deluxe 2-year data recovery software, which lets you restore images you accidentally deleted.
Ratings and reviews
Nikon D850 Full Frame FX-Format Digital SLR Camera with Shoulder Bag, Tripod, 64GB SD Card and Software Kit
Nikon D850 Full Frame FX-Format Digital SLR Camera with Shoulder Bag, Tripod, 64GB SD Card and Software Kit
---