CUBASE-PRO.png
CUBASE-PRO_2.jpg
CUBASE-PRO_1.jpg
CUBASE-PRO_3.jpg
Steinberg Cubase Pro 9.5 Recording Software (Retail Box Version)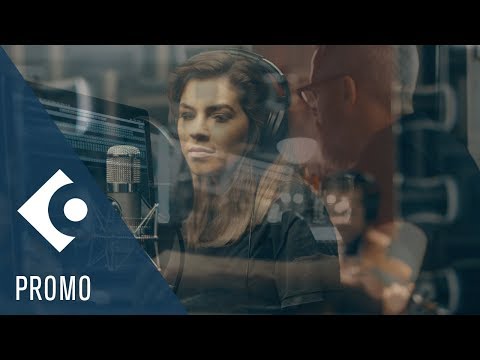 Product highlights:
Perfect integration of external hardware effect
Advanced audio tools for recording, editing and mixing
Unlimited audio, instrument and MIDI tracks
MixConsole for pro mixing desk experience
Complete suite of over 90 high-end audio
Full automatic delay compensation
Comprehensive set of 8 outstanding instruments
Chord pads for creative composing
Starting at $53/mo or 0% APR.
---
---
---
Need help deciding?
Contact us right now!
Call or chat with one of our experts.
In the box
Steinberg Cubase Pro 9.5 Recording Software (Retail Box Version)
Steinberg Cubase Pro 9.5 Recording Software (Retail Box Version)
Steinberg Cubase Pro 9.5 Recording Software (Retail Box Version)
Cubase Pro condenses almost three decades of Steinberg development into the most cutting-edge DAW anywhere. Used by star producers and musicians for composing, recording, mixing and editing music, Cubase Pro combines outstanding audio quality, intuitive handling and a collection of highly advanced audio and MIDI tools. Whether you record an orchestra, a huge live rock show, or a band in the studio, Cubase Pro is sublime in every sense of the word.
Pro Editing
The many top-of-the-line tools that come with Cubase Pro let you edit and enhance your recordings in the most convenient and efficient way. Edit multiple tracks at once with the smart track edit groups, quantize your recordings with the straight-forward AudioWarp tool set and push your vocal and monophonic audio recordings to perfection with the stunning VariAudio 2.0 audio editing and pitch alteration tool.
State-of-the-Art Mixing
The state-of-the-art mixing environment in Cubase Pro is unmatched in terms of flexibility, quality and workflow. VCA faders and control link groups let you master even complex mixing situations. The 5.1 surround support makes Cubase Pro the first choice in many film studios worldwide. The powerful control room concept seamlessly integrates performer mixes and monitoring setups into your recording and mixing workflow. The list just goes on and on.
Outboard Inside
Cubase Pro adds over 80 high-quality audio effects to your mixing arsenal. The beautifully spacious reverence convolution reverb, the series of multi-band processors including multi-band compressor, Expander and Envelope Shaper, the surgically precise Frequency EQ, Voxengo's spline CurveEQ, the surround panner, and this is only to name but a few. Cubase Pro also supports the integration of external effect devices and instruments, such as hardware synthesizers or hardware signal processors, into the sequencer signal flow.
Ratings and reviews
Steinberg Cubase Pro 9.5 Recording Software (Retail Box Version)
Steinberg Cubase Pro 9.5 Recording Software (Retail Box Version)
---