Vortex Viper HS-T 6-24x50 Riflescope (VMR-1 MRAD Reticle) with Tripod and Cap
Vortex Viper HS-T 6-24x50 Riflescope (VMR-1 MRAD Reticle) with Tripod and Cap
4310.jpg
Vortex Logo Hat (Black Camo)
Vortex Logo Hat (Black Camo)
Vortex Logo Hat (Black Camo)
Vanguard VEO 2 AM-234TU Aluminum Shooting Stick for Crossbows and Rifles
Vanguard VEO 2 AM-234TU Aluminum Shooting Stick for Crossbows and Rifles
Vanguard VEO 2 AM-234TU Aluminum Shooting Stick for Crossbows and Rifles
Vanguard VEO 2 AM-234TU Aluminum Shooting Stick for Crossbows and Rifles
Vanguard VEO 2 AM-234TU Aluminum Shooting Stick for Crossbows and Rifles
Vanguard VEO 2 AM-234TU Aluminum Shooting Stick for Crossbows and Rifles
Vortex Viper HS-T 6-24x50 Riflescope (VMR-1 MRAD Reticle) with Tripod and Cap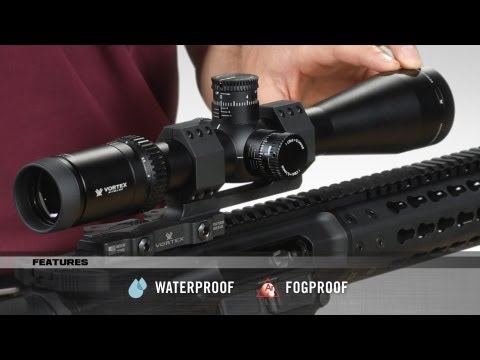 Product highlights:
6-24x magnification in 50mm objective lens
VMR-1 MRAD reticle
Second focal plane reticle
30mm main tube diameter
Extra-low dispersion glass lens elements
XR Plus fully multi-coating
Waterproof/fogproof/shockproof
Anodized aluminum housing
Starting at $64/mo or 0% APR.
---
---
---
Need help deciding?
Contact us right now!
Call or chat with one of our experts.
In the box
Vortex Viper HS-T 6-24x50 Riflescope (VMR-1 MRAD Reticle)
Vortex Viper HS-T 6-24x50 Riflescope (VMR-1 MRAD Reticle)
4-inch Sunshade
Protective Lens Caps
CRS Shims
Lens Cloth
VIP Unconditional Lifetime Warranty
Vanguard VEO 2 AM-234TU Aluminum Shooting Stick for Crossbows and Rifles
Vanguard VEO 2 AM-234TU Aluminum Shooting Stick with Tri-Stand Base and U Yoke
2-Year Limited Warranty
Vortex Cap (Color May Vary)
Vortex Viper HS-T 6-24x50 Riflescope (VMR-1 MRAD Reticle) with Tripod and Cap
Tree stands to mountain tops, bolt guns to ARs, the Viper HS-T from Vortex is ideal for a wide range of shooting applications. Focus Camera bundles this riflescope with Vortex Cap (Realtree Max-1 XT Camo) and Vanguard VEO 2 AM-234TU Aluminum Shooting Stick for Crossbows and Rifles.
Vortex Viper HS-T 6-24x50 Riflescope (VMR-1 MRAD Reticle)
Vortex Optics riflescopes boast extreme durability, high mechanical precision, and superior high-definition optics. The Viper HS-T 6-24x50 Riflescope was carefully crafted and meticulously designed to make this rifle scope the ideal optical solution for long-range tactical applications. The Viper HS-T 6-24x50 Riflescope (VMR-1 MRAD Reticle) brings you exceptional image quality thanks to the XD (extra-low dispersion) optical glass. The 50mm objective lens features a VMR-1 reticle that offers shooters highly functional, intuitive, and detailed hold points, yet remains uncluttered for optimal viewing.
Superior Optics
Viper HS-T 6-24x50 Riflescope lenses are fully multi-coated with XR Plus anti-reflection coatings for maximum light transmission and minimum glare on all air-to-glass surfaces. The XD glass provides higher color contrast, sharper images, and superior light transmission.
VMR-1 MRAD Reticle
The VMR-1 MRAD Reticle is constructed in the second focal plane and maximizes long-distance shooting and ranging abilities for your Viper HS-T Riflescope. It also features an adjustment graduation level of just 0.1 MRAD. The Vortex's crosshair was carefully designed for optimum balance between precision aiming and light visibility. The VMR-1 has a max windage adjustment level of 19 MRAD and a max elevation adjustment level of 19 MRAD.
Durable Build
Constructed out of aircraft-grade aluminum, this Vortex Optics Riflescope has a tube size diameter of 30mm in a single-piece tube designed to maximize alignment for improved accuracy and optical performance. A tough hard-coat anodized exterior combines with ArmorTek exterior coating to help protect your scope protects against bumps, bruises, scratches, oil, and dirt. O-ring seals and Argon gas purging create a waterproof, dustproof, and shockproof body.
Internal Mechanisms
Exposed tactical turrets give you extreme control for fast and accurate elevation and wind adjustments thanks in-part to the integrated locking mechanism that prevents accidental adjustments. The turrets' CRS (Customizable Rotational Stop) Zero Stop mechanism prevents the turret from dialing below sight-in range. The Precision-Force Spring System ensures maximum repeatability and ease of adjustment in the erector-spring system while the Precision-Glide Erector System ensures components of the zoom lens mechanism glide smoothly and cleanly through the entire magnification range.
Vanguard VEO 2 AM-234TU Aluminum Shooting Stick for Crossbows and Rifles
The Vanguard VEO 2 AM-234TU Aluminum Shooting Stick is a lightweight adjustable gun and crossbow support that perfectly handles random terrain giving you stable shots. It features a tri-stand base and a removable U-yoke head attachment. The Vanguard VEO 2 Shooting Stick offers the unique ability to pan and tilt with the smooth ball joint at the base, allowing you to accurately shoot from a variety of angles. With the added stability of the tri-stand, you can be sure to make the perfect shot while in the field.
Lightweight yet Sturdy
Featuring 4-section lightweight aluminum 23mm legs, the shooting stick's strong adjustable leg locks allow for easy carrying and maximized loading capacities. It comes with a removable U-yoke that rotates 360 degrees and has rubber fins to make sure your hunting gear is stable and secure.
Convenient Design
The anti-slip rubber feet easily fold up and lock in seconds making sure you never miss the action. The Vanguard VEO 2 Stick quietly and quickly extends to 64.1" and folds down to 24.4", allowing complete adaptability in the field. A rubber cover hides the top mounting screw so that you can use the shooting stick as a walking stick, with the hand strap, carabineer, and soft rubber handle providing a comfortable grip.
Easily Convert into a Monopod
You can easily remove the U-yoke to convert the VEO 2 Shooting Stick into a fully usable monopod with a 1/4"-20 top-mounting screw for camera or other accessory attachment. When paired with a Vanguard photo/video head (not included), VEO 2 is perfect for spotting scopes, cameras, and any other monopod/tripod mountable gear. You can also use it as a walking stick with the included hand strap and carabiner.
Vortex Cap (Color May Vary)
So, you like to wear ball caps. Plus, you can't stand it when you try to spy on something and your dang forehead sticks out, giving you away before your eyes even make it around the corner. As always, Vortex has got you covered. Look great in this Vortex cap, and keep your head hidden when it's time to go stealth.
The Vortex cap has an adjustable hook-and-loop back closure, is embroidered and made of cotton. Wash it by hand when it gets dirty from a day out on the field.
Ratings and reviews
Vortex Viper HS-T 6-24x50 Riflescope (VMR-1 MRAD Reticle) with Tripod and Cap
Vortex Viper HS-T 6-24x50 Riflescope (VMR-1 MRAD Reticle) with Tripod and Cap
---